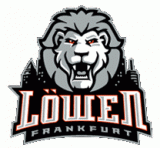 Löwen Frankfurt
Nickname: Die Löwen
Year of foundation: 1959
Colours: red,white,black
Club status: active
Address: Löwen Frankfurt Eishockey-Betriebs GmbH 2010
Mainzer Landstraße 160
60327 Frankfurt/M
Phone: +49 (0) 69 40 588 4 - 0
Fax: +49 (0) 69 40 588 4 - 44
Email: info@loewen-frankfurt.de, presse@loewen-frankfurt.de (Press Office)
WWW: Löwen Frankfurt
Did you find any incorrect or incomplete information? Please, let us know.
Season 2023-2024
This club in 2023-2024: DEL
Current roster
season 2023-2024
* no longer in the club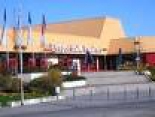 Adress: Eissporthalle Frankfurt
Am Bornheimer Hang 4
60386 Frankfurt am Main
Phone: +49 069 212-39308
Capacity: 6990
Opened in: 1981
The hockey team was founded as a section of the famous sports club Eintracht Frankfurt in 1959. After the section split from the club on March 5, 1991, the hockey team was renamed the Frankfurter ESC "Die Löwen" (meaning the the Lions). When the DEL formed in 1994, the team became known as the Frankfurt Lions. In  summer of 2010 team bankruptcy and was excluded from DEL, restarting from Regional Legue
Notable players:
from 1959 to 1991: Eintracht Frankfurt
from 1991 to 1994: Frankfurter ESC
from 1994 to 2010: Frankfurt Lions
from 2010 to present: Löwen Frankfurt
German Champion: 2004
League winners:
from 1995 to 2001: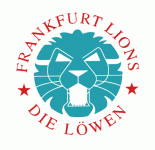 from 2001 to 2015: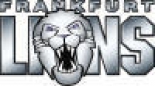 from 2015 to present: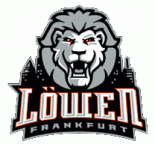 Amazing come-back in the DEL2 finals
Ravensburg was down 4-0 after two periods of the third game of the DEL2 finals against Frankfurt.
In the third period Ravensburg scored 6 goals in 13 shots to win the period 6-1 and the game 6-5. The game-winning goal was scored by Thomas Supis one second before the end.
Ravensburg now leads the series 2-1.
(22 Apr 2019)
Historic rosters:
Historic statistics:
Past results:
League standings:
Fast facts
season 2023-2024
Löwen Frankfurt participates in season 2023-2024: DEL
Kaunas City celebrate the qualification to the second round of Continental Cup with a ten-goals victory over Skautafelag Rejkyavik Read more»
Estonian champion wins KHL Zagreb ensuring first place for the home team Read more»