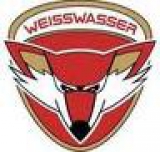 EHC Lausitzer Füchse
Year of foundation: 1991
Colours: yellow,blue
Club status: active
Address: EHC "Lausitzer Füchse" Spielbetriebs GmbH
Professor Wagenfeld Ring 74
02943 Weißwasser
Phone: +49 (03576) 287128
Fax: +49 (03576) 287171
Did you find any incorrect or incomplete information? Please, let us know.
Season 2023-2024
This club in 2023-2024: DEL2
Current roster
season 2023-2024
* no longer in the club
Adress: Eisstadion Weißwasser
Professor-Wagenfeld-Ring 74
02943 Weißwasser
Phone: +49 (0)3576 218139-21
Email: info@eissport-weisswasser.de
Capacity: 2750
Opened in: 1973
The team was founded already in 1932 but is most significant for its remarkable domination as SG Dynamo Weißwasser in the GDR ice hockey league with over 25 championships. After the German reunification the team could not hold its strength, financial problems and relegations followed.
from 1931 to 1950: Gemeinschaft Eishockey im Keglerheim von Weißwasser
from 1950 to 1952: BSG Ostglas Weißwasser
from 1952 to 1953: BSG Chemie Weißwasser
from 1953 to 1990: SG Dynamo Weißwasser
from 1990 to 1991: PEV Weißwasser
from 1991 to 1993: ES Weißwasser
from 1993 to 2002: Sachsen Füchse
from 2002 to present: EHC Lausitzer Füchse
from 1952 to 1953: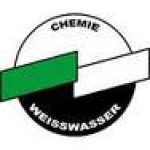 from 1953 to 1990: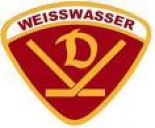 from 1990 to 1994: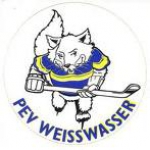 from 1994 to 2002: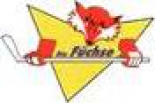 from 2002 to present: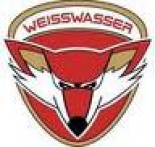 DEL2 game visited by 31,853 fans
The Sachsen derby Dresdner Eislöwen - Lausitzer Füchse in the German second league, DEL2, was played outdors at the Dresden football stadium in front of 31,853 spectators. The home team won the game 4-3 in overtime.
(09 Jan 2016)
Sebastian Elwing honored with farewell game
On Saturday, goalie Sebastian Elwing ended his career after 15 years in professional ice hockey in the two top divisions in Germany with a farewell game.
About 2000 fans and many current German national team players came to Weißwasser, home of DEL2 team Lausitzer Füchse, who Elwing played for during 6 different seasons, to give Elwing a deserved farewell. Elwing won the DEL title with home town club Eisbären Berlin in 2012-13 but had to end his career this spring at age 35 after not being able to play after the 2013-14 season due to a knee injury.
(05 Aug 2015)
Historic rosters:
Historic statistics:
Past results:
League standings:
Fast facts
season 2023-2024
EHC Lausitzer Füchse participates in season 2023-2024: DEL2
Kaunas City celebrate the qualification to the second round of Continental Cup with a ten-goals victory over Skautafelag Rejkyavik Read more»
Estonian champion wins KHL Zagreb ensuring first place for the home team Read more»