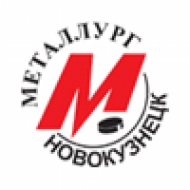 Metallurg Novokuznetsk out of KHL?
The club is in financial troubles, GM Leonid Vaisfeld waits for news from President and KHL waits for money
Yesterday during the meeting between KHL and clubs, KHL Vice-president Vladimir Shalaev, informed the participants that all the clubs, except in Metallurg Novokuznetsk, successfully complete the admission procedure for next championship.
KHL expresses its grave concern about club debts and delay in players' coaches and staff payments and the lack of necessary financial guarantees for the performance in the season 2012/13 . "Thea participation of Metallurg in next KHL is in question. We know that the club is in financial difficulties. We sent a letter to the Kemerovo Governor (the region where Novokuznetsk is situated) signed by our President Alexander Medvedev." concludes Shalaev.
"If the situation in Novokuznetsk does not improve, the league has to offer to the club to move in VHL for next season" said later Shalaev to Soviet Sport.
Facing a lack of news from team management, Metallurg GM
Leonid Vaisfeld
has to admit he doesn't know what to expect for the next future: "Today, the team held a meeting at which the players were received on the way out of the holiday. As you can imagine, this was a routine, a standard event. Unfortunately, the President of the club had not yet arrived in Novokuznetsk, he lives in Kemerovo. Therefore, the meeting took place without him. We had to said to our players and staff that at moment the participation of our team in the next season is questionable due to debts with hockey players and coaches. Personally, I am responsible for the hockey club operations. I can not say when exactly the debts of the club will be covered. But I have no doubts that he (Sergei Kuznetsov, the President) will pay all. The question is time"
But Metallurg Novokuznetsk problems aren't new: in mid June Leonid Vaisfeld alerted about possible difficulties: " I think will be a great miracle if the team continues to Novokuznetsk said on
June 18
to Sport-Express before to leave the charge to accept the position of GM at Avangard, offer declined when head coach Raimo Summanen left his position.
Back in Novokuznetsk, Vaisfeld found an even worse situation: "Without the intervention of the governor of the Kemerovo oblast Aman Tuleyev, Metallurg might die" said in a
June 26
statement, adding: "There are no budget! Look at Metallurg new arrives: zero! Or do you think I am stupid manager that can't sign a single contract? I simply have no money"
Current events
External links

Czech Rep.: Tipsport extraliga | 1.liga | 2.liga

Slovakia: Tipsport Extraliga | 1.liga

Sweden: SHL | HockeyAllsvenskan
Other: EBEL | Belarus | Croatia | Denmark | Estonia | France | Great Britain | Iceland | Italy | Latvia | Lithuania | MOL-liga | Norway | Poland | Romania | Serbia | Slovenia | Spain | NHL | AHL |
League standings
Game fixtures
League leaders
Växjö Lakers won the Swedish SHL playoffs for the third time. Read more»
It is now known which 32 teams will participate in the club tournament Champions Hockey League 2021/22. Read more»