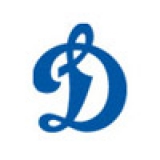 Dynamo Moskva
Name in original language: Объединенный хоккейный клуб Динамо Москва
Year of foundation: 1946
Colours: blue, white
Club status: active
Address: ul. Vostochnaya, 2 korp. 2
125167 Moskva
Russia
Phone: +7 (495) 613-22-01
Fax: +7 (495) 674-75-71
Email: info@dynamo.ru
WWW: Dynamo Moskva
Did you find any incorrect or incomplete information? Please, let us know.
Season 2023-2024
This club in 2023-2024: KHL
Current roster
season 2023-2024
* no longer in the club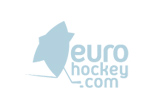 Adress: Avtozavodskaya ul., 23
Moskva, Russian Federation, 115280
Phone: +7 495 796-86-80
Email: pr@parklegends.ru
Capacity: 12100
Opened in: 2015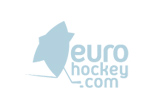 Capacity: 12273
Opened in: 2019
Part of the Dynamo Moscow sports club, a part of Dynamo sports society, the team was founded in 1946 and in its early days was sponsored by the KGB.
The team folded in 2010 due to economic difficulties but was saved by merging Dynamo Moscow and HC MVD. It has assumed the history of the historical Dynamo club. On September 7, 2010, a day before the start of the 2010-11 KHL season, the manager decided to return the club's historical name - Dynamo.
Champions '47, '54, '90, '91, '92, '93, '95
League winners:
from 1946 to present: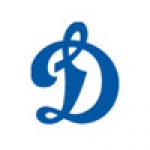 KHL schedule announced
The KHL schedule for 2015-16 can now be found in our games database.
(30 Jun 2015)
Valeri Karpov passed away
Former Russian player Valeri Karpov died at 44 for the consequences of a domestic incident (a bad fall down the stairs) suffered last July. After two months in coma, Karpov suffered three operations, but was never able to recover. In September was transported from Chelyabinsk to Berezovsky, to follow specific rehabilitation in a hospital.
Drafted by Anaheim, Karpov played 76 games in NHL and 523 in Soviet/Russian League with a title in 1999 with Metallurg Magnitogorsk. He won a World Championship in 1993 and a silver in 2002 with Russia. He was inducted into the Russian and Soviet Hockey Hall of Fame in 1993. Before the accident, Karpov signed as Chelmet Chelyabinsk assistant coach
(10 Oct 2014)
Harijs Vitolins will coach Dynamo Moscow
Dynamo Moscow CEO Andrei Safronov announces during a press conference reported by RIA Novosti that Harijs Vitolins will be the new head coach of Dynamo, replacing Olegs Znarks, appointed as new head coach of Russia
Vitolins was Znaroks' assistant in last three seasons at Dynamo
(28 Mar 2014)
Dominik Graňák out from Olympics
Slovak defender Dominik Graňák broke his leg in Dynamo Moscow 2-4 home defeat against Dinamo Riga yesterday and thus can't be represent Slovakia at Olympics. "Graňák has a displaced fracture. This means goodbye to the Olympics" said after the game Dynamo coach Olegs Znaroks.
(25 Jan 2014)
Injured Sergei Soin will miss Sochi Olympics
Dynamo Moscow forward Sergei Soin won't play at Sochi Olympics with Russia due to an injury suffered during game against SKA St. Petersburg.First diagnosed suspected rupture of the anterior cruciate ligament, with a recover expected in 6 weeks. Aleksandr Svitov, Dmitry Obukhov and Aleksandr Semin are among the candidates to replace Soin in the roster
(17 Jan 2014)
Petri Vehanen joins Team West
Lev Praha goalie Petri Vehanen will join Team West for this coming weekend's All-Star Weekend in Bratislava. The fans' first chioce, Dynamo Moscow's Alexander Yeryomenko, is injured and therefore was forced to withdraw from the event.
(08 Jan 2014)
Komarov will remain in the KHL, even if the lockout ends
Dynamo Moscow press agent Mikhail Kravchenko announces forward Leo Komarov won't return to NHL even in case of end of lock out
"We have an agreement with Leo that if the NHL doesn't start before the end of November, he will remain with us for all seasaon" - said Kravchenko.
(15 Nov 2012)
KHL games in USA cancelled
KHL has cancelled the two Dynamo Moscow vs SKA St. Petersburg games in Brooklyn January 20-21. The games will be played in Russia.
(26 Oct 2012)
Dynamo honored Korolev and Karpovtsev
Before the match against Yugra, Dynamo Moscow raised the jerseys of Igor Korolev and Alexander Karpovtsev - both died in the Lokomotiv plane crash - under the arches of Luzhniki Palace
In addition was raised also a separate flag dedicated to the Lokomotiv Yaroslavl
(08 Sep 2012)
KHL games in USA
SKA and Dynamo will play two KHL games in New York at the Barclays Center January 19 and 20.
(26 Jun 2012)
Historic rosters:
Historic statistics:
Past results:
League standings:
Fast facts
season 2023-2024
Dynamo Moskva participates in season 2023-2024: KHL
Home team opens the Continental Cup first round showing no mercy for opponent KHL Zagreb Read more»
The european debut for the Icelandic champion turned into a harsh lesson taught by the HC Panter in Continental Cup first match in Kaunas Read more»