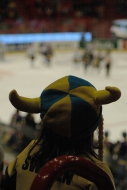 Sweden lost the Nordic derby, but won Channel One Cup
In the last game of Channel One Cup Finland beat Sweden 4-3 in a Nordic derby, but this games didn't mean a lot for the Swedes, who yesterday won the main trophy.
"It was easy for us to prepare for this game after losing the two first games and game against can be tough," Harri Pesonen said Eurohockey.com
Finland began the game more active, making traffic at Joacim Eriksson's net. But at the 6th minute Oskar Osala got a penalty for holding; and less than minute was needed for the Swedes to open the scoring; Carl Söderberg set up a pass to Patrik Zackrisson, who was in front of the net and made it 1-0. Patrick Lundh made a great move being in a penalty-killing shift; he sent the puck from Sweden's zone and went for it, where behind the net Mikko Mäenpää tripped him and got 2 minutes. In the end of this power-play Mathias Ekholm hit the post of Teemu Lassila net's. Then the time of Eriksson came, he stopped Tuomas Kiiskinen's shot and then made a good glove save after Perttu Lindgren's shot. Later in the first period
Finland tied the game with Ville Uusitalo's low slap shot after picking up a pass from Petteri Wirtanen who won a faceoff in the offensive zone.
A nice move early in the second by Jonas Andersson and from the left circle he gave his team a one-goal lead. A minute later and Finland tied the game with a Kiiskinen goal after a great pass through the goalie line from Matti Kuparinen. One of the Sweden power-plays could have finished with goal-scoring, but confident play by Teemu Lassila and all finish defensemen helped to avoid conceding any goals. Finland was more accurate during power-plays; Mikko Kousa lifted the puck past Eriksson at 36.05 with Jonas Frögren in the penalty box for hooking. In the end of the second Staffan Kronwall and Patrik Lundh gifted Finns a chance to play 5-on-3. Finland only managed to hit the post of Sweden's post.
The third period was goalless until 1:46 seconds remaining when Harri Pesonen scored with a quick wrist shot after a pass from Jonas Enlund.
"It was nice to score a game winning goal against our western neighbors and it was my first national team game against Sweden," Harri Pesonen said.
Sweden pulled their goalie and scored, but only one time. Matthias Ekholm from the centre of the zone closed it 4-3 for team Finland.
"It was a hard to expect that we will win this tournament, because Russia always wants to show their power at home ice. Our main task for the Euro Hockey Tour to teach our players how to win," Sweden head coah Pär Mårts said.
"I couldnn't predict that I'd score two times in the first national team games, I had not big expectations, only wanted to come here and enjoy. I thought that it was a good performance by us, and we go home with a good mode, prepare for Christmas," Pesonen said.
Channel One Cup Awards:
Best goalie:
Viktor Fasth
(Sweden)
Best defenseman:
Staffan Kronwall
(Sweden)
Best forward:
Alexander Radulov
(Russia)
Best scorer:
Staffan Kronwall
(Sweden)
MVP:
Zbynek Irgl
(Czech Republic)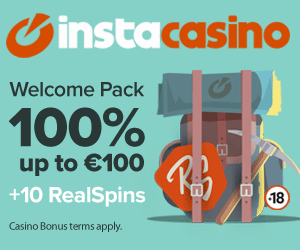 Current events

Czech Rep.: Tipsport extraliga | 1.liga | 2.liga

Slovakia: Tipsport Extraliga | 1.liga

Sweden: SHL | HockeyAllsvenskan
Other: EBEL | Belarus | Croatia | Denmark | Estonia | France | Great Britain | Iceland | Italy | Latvia | Lithuania | MOL-liga | Norway | Poland | Romania | Serbia | Slovenia | Spain | NHL | AHL |
League standings
Game fixtures
League leaders
The first finalists for the Continental Cup final were decided yesterday. Read more»
The last game of semifinals sealed the victory of Arlan Kokshetau and the qualification of Kazakh and Belarussian team to Superfinals Read more»