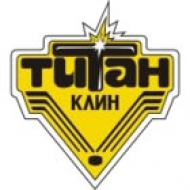 Jan Zachrla on conditions in Klin: the only professional is the secretary
This is the face of professional hockey in Klin, Russia: a secretary is the only person in the organization with computer and the only stationary bicycle in the gym comes from the president's apartment. Can it be possible in the 21st century? Read an interview with Jan Zachrla, former head coach of Titan Klin, and find out the truth.
- Translated by Petr Polak and Derek O'Brien
Zachrla came to Klin before the 2011-12 season, but after eight games he was fired. The reason? The team earned just half of 24 possible points in the standings of the Vysshaya liga (Russian 2nd level).
This result seemed bad to the management of Titan?
Yes. Actually, we earned just 10 points because the management incorrectly registered two our players.
But it was not your fault, right?
Obviously not, but it didn't matter. They just came and said they have new sponsors who wish for a change.
That's how the club's president explained it to you?
No, he did not even speak to me. After that, I spent about five more days in Russia and he was not able to answer my phone calls. We did not meet, either. His secretary just told me he didn't want speak to me, that the club owed me nothing, and that's all.
And is it true?
No, they still owe me one paycheque.
Just one? According to the contract you should be entitled for some lumpers?
On any normal club, yes. But I had no contract here. They were still postponing it and I trusted them. I know that's my fault, but I needed to do my work, to prepare the team for the new season. Perhaps they were planning it right from the start.
I don't understand. Why would they hire you?
I'll explain it: My friend who organises lots of summer training camps for youths in Russia booked the ice rink in Klin for two months in the off season. He made them a lot of money and the management offered him to stay in Klin as sports manager. He had a condition that he needed to build his own team and I was in.
What was his reaction when they fired you?
He couldn't do anything about it. Actually, he was the last to realise it.
You had no chance to choose your own people?
I wanted to, that's why I asked Slovak U20 national team coach Milan Sitár to join me. But suddenly everything changed. Milan was replaced on Klin's youth team by the former assistant coach.
Is it that guy who replaced you in the function?
Exactly. When I joined the team in summer, he was interested in nothing. I asked him to prepare some drills, but he told me he was not prepared, that I would do it better. Before some pre-season games I wanted to divide the team so that I would coach the forwards and he would take the defencemen, but he rejected that too. He said it is not the NHL, KHL or a Czech league, that it simply doesn't work in that way in the Vysshaya liga. The head coach does everything there.
So what are the assistant's responsibilities?
Sharpening skates, answering the president's phone and daily meetings with the president. I was leading the practices and he was chatting with boss.
Is Titan's president a hockey expert? Has he ever played hockey?
No, but he thinks of himself as a hockey expert because he was friend of (former Soviet hockey star) Valeri Kharlamov. He is a politician; he's running for mayor of Klin.
Do you have an example of Klin's management acting unprofessionally?
I have dozens of examples. I asked the president for five stationary bicycles for our gym and he answered, "What for? Okay, I will bring you one from home. My wife gave it to me as a birthday gift."
You were the man who prepared the roster before the season?
Most of the work was on the sports manager. But everything had to go through the president, of course. He is irreplaceable. When he was in the hospital for 14 days, everything stood still.
Don't tell me that nobody was able to replace him.
Honestly, not. There are lots of offices in Klin, but I didn't find out what all the people were doing in there. For example, if the cleaning woman breaks a mop she would go ask the president for a new one. If new sticks for players are needed, he manages. Without this guy, nobody is even able to send a fax.
Was there anyone who acted professionally?
A secretary. I feel sorry for her. Although everyone was going to the president, she was eventually doing everything, including sending of faxes. By the way, she was the only person with a computer over there.
Seriously?
Absolutely! Another example of how things go there: I wanted to record the game, but they had no camera. Finally, they find some camera but they gave me the recording after two days and in some crazy format that I could not even pause.
What do you think? How long can the club continue this way?
I don't know. Allegedly, they have enough money for this season. But with all their opinions and with the way they waste money . . . Look, we needed a defenceman, so they suggested us one with KHL experience. I said we would try him and see. But president said ' "No, we will take him anyway. That guy was playing in the KHL." Fortunately, the player only came for two practices and gave up, he didn't stick around.
Can you find anything positive from your Klin experience?
Definitely. Perhaps it will sound like a cliché, but it was already a big experience to me. I could work with players who played in the KHL and were pretty good. But also with the young guys who could play there in the future. When I was leaving, I met two young guys who I was still nagging. They said me' "Hey coach, come on one more trip with us for three away games." They told that with me the team can win some more games. It made me happy.
Your girlfriend arrived in Klin in September. How did she enjoy the life in city?
It was very hard for her. Klin is just something like a bedroom community for Moscow. Klin has about 100,000 people but no cultural or sport opportunities. Most people commute to Moscow for work. There is only one cinema in Klin.
Could you accept any other offer from Russia in future?
Yes, but if any come, I would be more careful. I would not work with no contract and I would have my own team of people.
And perhaps you would need to see a professional attitude, right?
Definitely. In Klin, everyone thinks he is the navel of the world. In fact, they cannot freeze the advertising banners under the ice. They just came, cut a hole in the ice, put the banner there and covered it with water.
And how did it freeze?
It didn't. They put a few cones there and told us that we could use just half of the rink and that it would freeze in three days. When the puck fell in, we fished it out and continued with practice. I told them to freeze it in layers. And they answered, "Aha, why not?"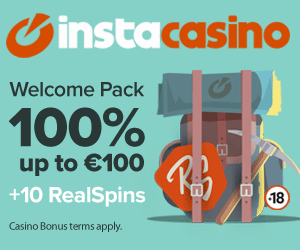 Current events

Czech Rep.: Tipsport extraliga | 1.liga | 2.liga

Slovakia: Tipsport Extraliga | 1.liga

Sweden: SHL | HockeyAllsvenskan
Other: EBEL | Belarus | Croatia | Denmark | Estonia | France | Great Britain | Iceland | Italy | Latvia | Lithuania | MOL-liga | Norway | Poland | Romania | Serbia | Slovenia | Spain | NHL | AHL |
League standings
Game fixtures
League leaders
All the awards for the season were assigned during the General Assembly of the Federation Read more»
Hockey is one of the most popular sports and a great source of income for players and advertisers. The sport has found its way to the gambling world in different ways. Fans can place bets while watching a live match or ... Read more»