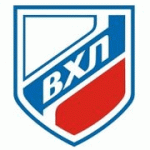 Did you find any incorrect or incomplete information? Please, let us know.
from 1992 to 2010: Vysshaya Liga (RUS-2)
from 2010 to present: VHL
Damir Ryspaev can go back in KHL
According to portal shaiba.kz, the KHL terminated the suspension of Damir Ryspaev imposed after player started a brawl on 08 August 2016 during the a game between his club Barys Astana and the Red Star Kunlun for the Cup of the President of Kazakhstan in Astana. A week later Ryspaev received a lifetime ban from the league. He started the season playing for Nomad Astana, the Barys' satellite club playing in Kazakh League, before to receive the permission to play in VHL, moving to Torpedo Ust-Kamenogorsk where played 7 games
(25 Dec 2017)
New coach at Rubin Tyumen
Rubin Tyumen, 17th in the standing, fired headcoach Vladislav Khromykh and one of his assistants Denis Bayev, replacing him with Andrei Kirdyashov, in last two seasons on Sputnik Nizhny Tagil bench. Dmitri Andreyev, who lead team as interim coach for one week, and Rashid Galimzhanov will be the asssitants
(26 Nov 2017)
Sputnik replaces coach
After 12 rounds without a victory and no points in the standing, coach Alexander Rozhkov left the bench of Sputnik Nizhny Tagil. Club replaces him with current assistant coach Sergei Lopushansky
(14 Oct 2017)
New hockey season started today
Almost three months after the KHL finals, the hockey season in Russia re-started today with the first friendly game of the summer: in Astana, Kazakhstan, local KHL team Barys lost 2-6 against Torpedo Ust-Kamenogorsk.
As every silly season, follow all the preparation games and tournaments on pre-season games page on Eurohockey
(14 Jul 2017)
Chelmet fire coach
Chelmet Chelyabinsk announced the club fire coach Alexander Rozhkov due the poor results in VHL, replacing him with current assistant coach Igor Znarok. Chelmet is currently 16th in the standings

(26 Dec 2016)
Molot changes coach
Sergei Vostrikov, 52, is the new coach of Molot Perm, replacing fired Marat Askarov. Nikolai Kazakov will be the new assistant. Both worked at Lada Togliatti in 2010-11 season. Molot is currently 20th in the standing, with 36 points in 31 games played
(13 Dec 2016)
Movements of coaches in VHL
Two VHL teams announced changes in coaching staff:
Yermak Angarsk appointed 53-years-old Igor Zhlinsky as new head coach after the dismissal of Sergei Dushkin and the five-games interim period of Aleksei Isakov.
Ruslan Suleymanov resigned from headcoach position of Yuzhny Ural Orsk citing family reasons. Evgeny Zinoviev will act as interim coach until a replacement is found
(07 Nov 2016)
Sergei Pushkov will coach Neman
After two seasons Russian Sergei Pushkov is back on the bench of Neman Grodno where he led the team to title in 2014. Pushkov, 52, coached SKA-Neva St. Petersburg in the last seasons. In 2009 he earned a promotion to Elite Division with Belarus U18
(08 Apr 2016)
Sputnik Nizhny Tagil forward passed away
Sputnik Nizhny Tagil forward Sergei Simonov, 24, suddenly passed away. According to preliminary reports, the player was hospitalized after a training session, held the day before. He complained of pain in the region of the spleen. The exact cause of death has not been established but an investigation was opened. Before to arrive at Sputnik, Simonov, a product of Novokuznetsk school, played for Lada and Lipetsk in 2013-2014, Sary-Arka Karaganda 2014-2015 and Kristal Saratov in the first part of current season
(07 Jan 2016)
Dizel Penza on the verge of bankruptcy
Traditional club Dizel Penza may have its days numbered: according to local site "Tema Penza" citing the Minister of Physical Education and Sports of Penza region Grigory Kabelsky the team may withdraw from VHL in January. Dizel is currently 24th in the standing, the second worst record of the league.
"The situation of Dizel is more than serious, we can speak of an impasse. On January 19 will be set a hearing, with high probability it will be the last, and will begin the process of bankruptcy. The property will be arrested and the funds that will be transferred to the account of the club will go to creditors. Then it will be necessary the creation of a new legal entity, this is the only way. What it would take to recreate a professional club in Penza, is now difficult to say"- said Kabelsky.
Dizel last summer announced the club would not participate in VHL but then reverse the decision.
Last November newly created VDV-Zvezda was withdrawn from the league by unanimous decision of the Board of VHL due to financial problem
(30 Dec 2015)
Past league results:
League standings:
Historic statistic:
Individuals records:
Fast facts
season 2018-2019
Ben O'Connor leaves Sheffield for Bayrs Astana of the KHL. Read more»
The South African goalie, along with Austrialian Casey Kubara, was the only player from NCAA Division III to play in a World Championship Read more»