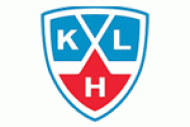 KHL cancelled the remainder of the season
After a desperate tentative to finish the season, the Kontinental Hockey League closed the door. Also VHL stopped activities
"In light of the developing global coronavirus pandemic,KHL has decided to cancel the remainder of the 2019-20 season. It is with a heavy heart that KHL has made this decision, however the health and safety of the all those involved in the League and its fans are of paramount importance.
KHL seriously considered a variety of options to complete the 2019-20 season, including playing out the championship at a later date in the year. However, it has been decided that this would cause too great of a disruption to the 2020-21 season."
With this short statement, also KHL decided to cancel the season, midway through the playoffs. Previously two teams competing in the post-season, Jokerit Helsinki and Barys Nur-Sultan, refused to continue playing after local governments enacted restrictive measures to curb the progress of the virus. In addition, difficulties would arise with the return of foreign players to the territory of Russia.
The continuation of the championship in the summer would have an extremely negative impact on the next season. In this scenario, clubs need to completely change the usual terms for summer vacations and pre-season training, and the KHL would have to shift the terms of transfer windows, postpone the start of the season to a critically late date, and also reduce the number of games in the championship. Moreover, 18 league clubs have already completed their participation in the championship and have begun preparations for the next season.
"Unfortunately, we have to finish the season ahead of schedule.This decision was not easy. I am sure that all the fans together with us wanted to see the continuation of the struggle for the Gagarin Cup. However, in this situation, the health of players and their families, club employees, employees of sports facilities, and, of course, fans is much more important.We believe that no one has the right to take responsibility for the life and health of people." commented KHL President Alexei Morozov

Fomer KHL President
Alexander Medvedev
leaves a small hope to complete the season, in a different format:
"This season stops in the hope that if the situation develops better, it will be possible to hold the Gagarin Cup in August for eight teams, maybe in a different format."
IIHF President Rene Fasel welcomes the decision: "The KHL made the right decision, ending the season ahead of schedule"
Also the
VHL
, the second league, the VHL decided to prematurely end the Petrov Cup (playoffs) and cancel the remainder of the season.

Czech Rep.: Tipsport extraliga | 1.liga | 2.liga

Slovakia: Tipsport Extraliga | 1.liga

Sweden: SHL | HockeyAllsvenskan
Other: EBEL | Belarus | Croatia | Denmark | Estonia | France | Great Britain | Iceland | Italy | Latvia | Lithuania | MOL-liga | Norway | Poland | Romania | Serbia | Slovenia | Spain | NHL | AHL |
League standings
Game fixtures
League leaders
The ten member teams of the EIHL in the U.K. have outlined a roadmap for a return to ice hockey. Read more»
There are a few reasons Ice Hockey has taken the world by storm in recent decades. Namely, the improvement of the sport and the refinement of the culture that surrounds and props it up. ... Read more»