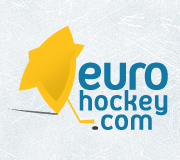 How To Prepare For Watching A Hockey Game
These steps are important to take especially if it's your first game or you're unfamiliar with the sport and rules in general. Go with people who can help you learn and teach you along the way so you don't feel as lost and can enjoy your time there. Be prepared to cheer loud and be wowed by the fast-paced nature of the sport and excitement that will surround you at a live game.
Improve Your General Knowledge
A good place to start when preparing for watching a hockey game is to improve your general knowledge of the sport. Spend some time checking out a site such as Unibet in advance and learn more about the teams and predictions for who's going to be entertaining to watch in the upcoming season. Once you feel more comfortable about the rules and what's happening on the ice you may even want to start placing friendly bets about who you think is going to win to help keep you engaged in the sport. Keep at it, and it won't be long before people are looking to you for your expert opinion.
Get to Know the Players
You can also prepare for watching a hockey game by getting to know the individual players better, such as who The Hockey Writers consider to be the top people to watch. While hockey is a team sport, it's also about the talent that comes from each of the athletes and choosing who it is you want to follow and watch more closely.
Study up on each team player's names and their stats, so you know what level of play to expect out of each person before watching a game live. You'll have a much more enjoyable experience when you're well educated about what each person is capable of doing out on the ice and what type of performance to expect from them. Check out more sports websites to help you get even more inspired to learn more about the sport and what to anticipate when you arrive.
Dress the Part
The fun part about going to a hockey game in person is that you get to dress in support of the team you're cheering for. Get decked out in the appropriate colors and consider wearing a jersey of a player who you've been following and like the best. Check out additional tips from
Wardrobe Advice
depending on where you're sitting as well. Wearing the right gear is also a way to feel like part of the action more in the stands and to know who else is cheering for the team that you are as well. You'll be building a sense of community around your seats and can discuss the game and players with those around you who are al

Czech Rep.: Tipsport extraliga | 1.liga | 2.liga

Slovakia: Tipsport Extraliga | 1.liga

Sweden: SHL | HockeyAllsvenskan
Other: EBEL | Belarus | Croatia | Denmark | Estonia | France | Great Britain | Iceland | Italy | Latvia | Lithuania | MOL-liga | Norway | Poland | Romania | Serbia | Slovenia | Spain | NHL | AHL |
League standings
Game fixtures
League leaders
After two years of preparation, next November the new multi-national tournament will see the light Read more»
KHL President Alexei Morozov said non-Russian clubs will start the season in Russia and may stay there until the issue of crossing borders between states is resolved. Read more»