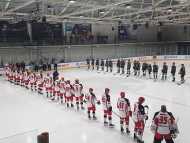 Too easy
HK Kurbads debuts with nine goals and a total dominance agaist SA Akureyri
HK Kurbads, as other favourite Donbas did in the afternoon, secures the first points of the second round of Continental Cup on home ice. Too big is the difference with the Icelandic champion Skautafelag Akureyri, tried not to be the predictable sacrifice bunt for the debut of home team in a almost sold out Kurbads Arena. After the surprising victory in Sofia last month, Skautafelag strengthened the team with the comeback of American forward Jordan Steger, last season in Akureyri before to play Belgian Cup with Mechelen and the sign of Finnish defender Markus Laine.
The resistance of Icelandic lasts one minute, until the first shot of Edgars Homjakovs who finds the net assisted by Lauris Rancevs. Canadian goalie Adam Beukeboom has a nightmare start with shots raining from everywhere with the former Brock University rebounding on Bluks, Sprukts, Hartmanis and Valters in the first 5 minutes. Player coach Jussi Sipponen tries to reorganize the lines and SA has the first chance with Ingvar Jonsson, his shot is rebounds by goalie Denijs Romanovskis. Survived a power play, home team double the score with Toms Hartmanis before a big save by Beukeboom on Rancevs. The dominance continues and only the great performance of SA goalie keeps the team still in the game: lights on a great reflex on Homjakovs. At minute 15 again the hand of Beukeboom denies the goal to Loginovs. The lasting pressure produces the third goal before the first siren, scored by Homjakovs.
In the second period SA doesn't take advantage of a power play, surrering a counterattack stopped by Markus Laine hooking Homjakovs: same forward scores the penalty shot coldly. The fifth goal is a masterpiece shared between Martins Cipulis and Toms Hartmanis: tic-tac-toe in the SA defense and superb finishing in the angle. This goal seems frustrating the hopes of SA, the team is groggy with Kurbads scoring two more goals, with Hartmanis and Homjakovs in a minute. Again, Beukeboom is decisive to keeping the Icelandic sail afloat. After a bravely defended power play, SA finds the first goal of the night with a personal move by Jussi Sipponen, celebrated also by home supporters.
In the last period coach Sipponen gives ice-time to back up Robert Steingrimsson, who has immediately some work, conceding the eighth goal to Rancevs after five minutes and the ninth by captain Toms Bluks with ten minutes to play. The rhythm is now less intense, home team has to preserve energies, so Icelandic finds the second goal with Markus Laine: Too easy for the Latvian team this debut, and apparently so will be the next game against Txuri. The key game will be undoubtedly the last one. Tomorrow, with Donbas – SA and Kurbads – Txuri we expect another rain of goals.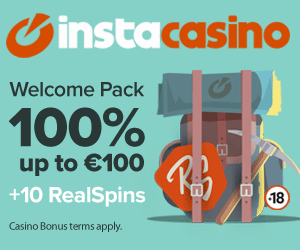 Current events

Czech Rep.: Tipsport extraliga | 1.liga | 2.liga

Slovakia: Tipsport Extraliga | 1.liga

Sweden: SHL | HockeyAllsvenskan
Other: EBEL | Belarus | Croatia | Denmark | Estonia | France | Great Britain | Iceland | Italy | Latvia | Lithuania | MOL-liga | Norway | Poland | Romania | Serbia | Slovenia | Spain | NHL | AHL |
League standings
Game fixtures
League leaders
All the awards for the season were assigned during the General Assembly of the Federation Read more»
The second tier of British hockey is to undergo a re-vamp from season 2019-2029. The new ten-team national division will sit above the long-standing Divisions One and Two, which will continue to be regionalised into North and South. ... Read more»