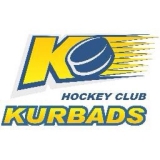 HK Kurbads
Year of foundation: 1996
Colours: white,blue,yellow
Club status: active
Address: Maskavas iela 432,
Rīga, LV-1063, Latvija
Phone: +371 6 7 803311
Fax: +371 6 7 803312
Email: kurbads@kurbads.lv
WWW: HK Kurbads
Did you find any incorrect or incomplete information? Please, let us know.
Season 2017-2018
Current roster
season 2017-2018
* no longer in the club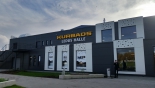 Adress: 37, Lidlauka Iela, Latgales priekšpilsēta, Rīga, LV-1063
Phone: +371 67 675 717
Email: info@kurbadshalle.lv
Capacity: 1000
Opened in: 2017
from 1996 to present: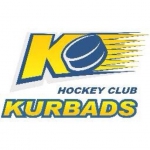 Mogo retains Latvian Cup
After a thrilling final, played at Arena Riga in front of 2500 fans, HK Mogo keep the Latvian Cup in its trophies room defeating, as in last season, HK Kurbad 3-2 at overtime with the decisive goal scored by Ronalds Cinks at 62:57. The two goalies, Henrijs Ančs and Mārtiņš Raitums were awarded as team's MVP
(18 Feb 2017)
HK Mogo wins Latvian Cup
Current national champion HK Mogo win the first edition of new format of Latvian Cup, a tournament resumed after being played on and off in the past, , by beating 4-3 HK Kurbads with a spectacular comeback from 0-3 in the final, played at Arena Riga in front of 2150 spectators. Mogo forward Miks Lipsbergs, with 2 goals and one assist, earns the MVP title.
(05 Feb 2016)
Aigars Cipruss named new coach of Neman Grodno
Latvian Aigars Cipruss, 42, is the new coach of Belarusian champion Neman Grodno. Last season Cipruss headed Baltica Vilnius in MHL before the team was disbanded and Kurbads in Latvian League, winning the silver medal. He worked also as assistant coach at national team of Lithuania in last IHWC Division Ib
(02 Jun 2014)
HK Kurbads will play in Latvian Virsliga
HK Kurbads from Riga will enter for the first time in next Latvian Virsliga.
"HK Kurbads is in the Latvian hockey business from more than 16 years. Now is the right time to take this step for the club and become one of the Latvian championship participants. Teams will be composed of several well-known and experienced hockey players, but the place will definitely be given to new players. Our goal in the first season will win the championship" said Manager Edgars Svencis
Team will be coached by former Juniors Riga coach Aigars Razgals
(06 Aug 2013)
Historic rosters:
Historic statistics:
Past results:
League standings:
Fast facts
season 2017-2018
As we approach the new year, one of ice hockey's most anticipated and prominent events lingers on the horizon, the men's ice hockey tournament at the Winter Olympics. ... Read more»