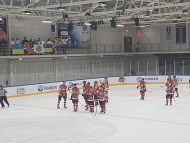 Donbas open the quest for semifinals
Ukranian champion needs two periods to break the resistance of Txuri Urdin
Continental Cup is back in Riga, in the small (and cold) Kurbads Arena, where local team hosts for the second consecutive season a group of the competition, facing Donbas Donets'k, as in the last season, Spanish champion Txuri IUrdin and surprising Skautafelag Akureyri from Iceland, winner of first round.
Donbas and Txuri Urdin open the weekend in a classic "favourite vs underdog" game, with Spanish team less competitive then last year when in Brasov, Romania, managed to win a game of the group against Serbian Crvena Zvezda. Also the Ukranian aren't anymore the powerful team playing in KHL until some years ago, due the political situation in the country, even if the superiority is immediately palpable on the ice, despite the brave resistance of Txuri. After a first period dominated by Donbas – closed with a double advantage scored by Cherdak after two minutes and Kuzmik at minute 14 – the central part is more interesting: after two more goals by Donbas in the first 4 minutes – by Ilya Korenchuck on power play and Nikita Novikov – Txuri has a sudden revival, managing to score twice, with young Ander Arraras at 24:49 and Czech Petr Machacek finishing a good team move. It's just a gasp, enough to worry experienced Donbas coach Julius Shupler calling immediately a time-out. After the reproof, clearly a lack of concentration, the Ukranian champion are suddenly back on track, scoring on power play in the first opportunity with Vladimir Romanenko. , The plot of the game is always the same: Donbas steadily in the attacking zone, often trying to open the Txuri box with horizontal passes and the Spanish biting goalie Dyachenko with counter-attacks: at minute 37 Imanol Lasuen has a great chance to score, denied by the goalie. At 39 same Lasuen received a major penalty after a horrific charge on Cherdak.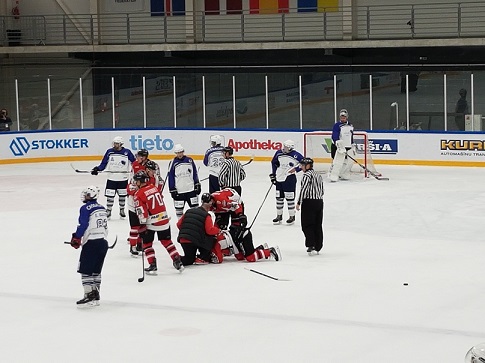 Luckly the Ukranian forward is back on ice for the last period and can celebrate his second goal after 14 seconds, maybe the easiest of his career, courtesy of goalie Alcaine, blatantly mistakes an easy touch behind the cage. Donbas survives a double power play at the end of period earning the first points, but Txuri can be proud of the performance.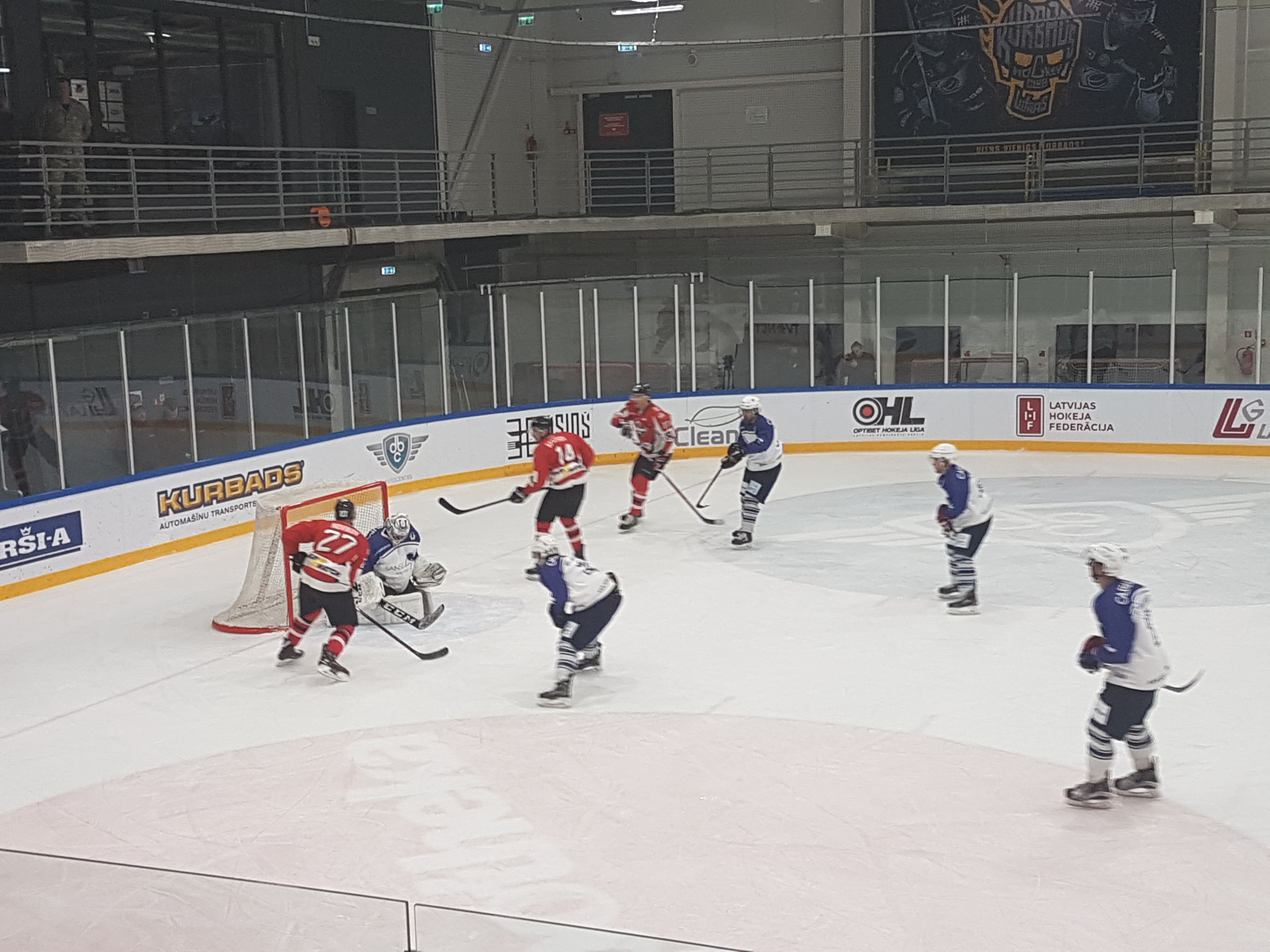 MVP: Ander Alcaine – Vladimir Cherdak
Current events
External links

Czech Rep.: Tipsport extraliga | 1.liga | 2.liga

Slovakia: Tipsport Extraliga | 1.liga

Sweden: SHL | HockeyAllsvenskan
Other: EBEL | Belarus | Croatia | Denmark | Estonia | France | Great Britain | Iceland | Italy | Latvia | Lithuania | MOL-liga | Norway | Poland | Romania | Serbia | Slovenia | Spain | NHL | AHL |
League standings
Game fixtures
League leaders
A short Cup competition involving four teams is to be played from next week in England. Read more»
The resumption of ice hockey in Britain begins this weekend. It will be in the form of a short seven week competition known as the Spring Cup. Read more»