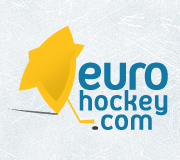 What You Really Need To Know About Betting On Ice Hockey
The National Hockey League only ranks as the fourth top sport in the world, but it really offers something that is much different than other sports. The sport welcomes open fights, which is something that fans go wild for. When the gloves hit the ice and the fighters stand in the center of the rink fans know that they are in for a good one to two minute slugfest.
This is something that you don't often times get when you invest in then most expensive pay-per-view fights. In fact, these fights are one of the reasons that more and more gamblers are placing money on the game. Whether you are new to the sport or you are just looking to invest for the thrill there are a variety of things that you need to be aware of when it comes to investing in hockey.

Get Ahead Of The Schedule

One of the most unique things about the sport of hockey is that the schedule is released early. The schedule is usually released in early July and as a gambler you can really take advantage of this. So, what exactly should you look for?
· Look at teams that play consecutive games in a row and note if these are away or home games. Unfortunately, away games take a toll on the coaches and its players, which could result in various upsets. Upsets and underdog stories are where you will garner the most money.
· Unusual start times are something that is extremely common for hockey games. This is another aspect that can throw key players off their games. Maybe an individual that is used to starting at six might not score as many goals if he starts a game at eight in the evening.
· Hockey teams often times have to face other teams other teams that are located in different time zones. Adapting to these new time zones is not only disruptive, but it can really affect key player's performance. Any western team that is forced to travel to the eastern part of the world and play will be at an extreme disadvantage. Betting on the home team, even if they are the underdogs, might give you the advantage in these situations.
Know And Understand The Goaltenders
It doesn't matter if you are betting on a variety of hockey games across several mobile casinos in Canada or you are you making a bet with your local bookie, you have to consider the goalies. The goalie is without a doubt one of the most important positions, as they are the last line of defense. If the goalie is new or off his game his performance alone could make all the difference in the world. This is why it is imperative to understand the starting goalies and their blocking stats.
Know The Variation Of Bets
Betting on hockey isn't always about betting on the team that wins. In fact, within a single game of hockey there are a variety of bets that any individual could make. You could literally bet on the number of fights that break out, who wins the fights, and how many goals the winning team wins by. Never limit your bets to the winning team, because there is a major potential for winning big in a variety of other areas. This is especially true when the season draw nearer to the championship games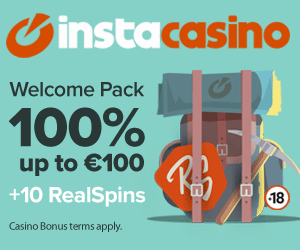 Current events

Czech Rep.: Tipsport extraliga | 1.liga | 2.liga

Slovakia: Tipsport Extraliga | 1.liga

Sweden: SHL | HockeyAllsvenskan
Other: EBEL | Belarus | Croatia | Denmark | Estonia | France | Great Britain | Iceland | Italy | Latvia | Lithuania | MOL-liga | Norway | Poland | Romania | Serbia | Slovenia | Spain | NHL | AHL |
League standings
Game fixtures
League leaders
As Sheffield Steelers (EIHL) gear up for a play off push changes were made. Read more»
From practice in a car park and over a Persian carpet to skating in one of the most prestigious hockey academies: Eurohockey meets Guila Mohajer: facing many difficulties, the first Iranian women hockey player is now studying coaching in Vierumaki Sport ... Read more»