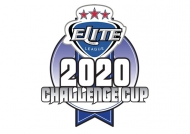 The second leg of the Semi-Finals confirmed the finalists as the Sheffield Steelers took on Glasgow Clan and Nottingham Panthers faced off against Cardiff Devils. Read more»
05 Jan 2020 | Canada takes gold after thrilling final against Russia. Sweden grabs bronze. Read more»

02 Jan 2020 | Sweden keeps winning streak alive. Read more»
Challenge Cup Finalists 2020
The second leg of the Semi-Finals confirmed the finalists as the Sheffield Steelers took on Glasgow Clan and Nottingham Panthers faced off against Cardiff Devils. Sheffield Steelers and Cardiff Devils proceed to the final in March 2020.
(02 Feb 2020)
Nikko Ice Bucks won All Japan Ice Hockey Championship
By beating 5-1 the Tohoku Free Blades, Nikko Ice Bucks won the 87th edition of Japan Championship, the domestic competition crowning the national champion between professional, amateur and teams from Universities. As usual the Asian League teams dominated the tournament, played at the Dydo Drinco Arena in Nidìshi Tokyo, once the home of defunct Seibu Prince Rabbits team. It's the second title for the Buck
(28 Dec 2019)
Murrayfield win cup
Murrayfield Racers of the snl last night retained the Stuart Robertson cup when they defeated Dundee Comets 14-6 on aggregate over 2 legs.
(23 Dec 2019)
Róbert Freyr Pálsson named Icelandic Player of the Year
Róbert Freyr Pálsson, 28, is the icehockey player of the year 2019, elected by the board of the Icelandic Hockey Association. The defender has experiences in the Danish 1 Division and with defunct Esja Reykjavik, besides Björninn, his native club. He is also the captain of national team.
Akureyri SC and Icelandic women's team Kolbrun Gardarsdottir was voted Ice Hockey Icon of the Year 2019
(22 Dec 2019)
Hungary promoted
With a perfect 5-0 record Hungary wins the U20 World Championship Division IB in Kyiv, Ukraine. Italy is relegated to the 2021 IIHF Ice Hockey U20 World Championship Division II Group A.
(18 Dec 2019)
Romania advances to the next round
As everyone expected, the host country Romania, dominated the group K - Round 2 of Olympic prequalification (December 12-15, 2019). In the last two years, the romanians have considerably improved their level. They are newly promoted to Division I, Group A. 
The only unknowns were just the difference in score against their opponents (Kyrgyzstan, Iceland, Israel). Therefore, with maximum possible points, Romania advances to the third qualifying stage, Nottingham - United Kingdom, February 6-9, 2020, where they will meet Hungary, Estonia and the host country, Great Britain.
(17 Dec 2019)
Austria delighted to promote to the 2021 World Juniors
Austria lost the first game of the U20 World Championship Division I Group A to the host Belarus in Chizhovka Arena, Minsk.
But then followed wina against Norway, Denmark, Latvia and Slovenia and that was enough to promote to the highest U20 level.
(15 Dec 2019)
One in One out at Sheffield
Sheffield Steelers (EIHL)head coach Aaron Fox has confirmed that the club has signed defenceman Josef Hrabal from Prereov.
Hrabal will arrive in Sheffield on Friday and the club hopes to have the international transfer paperwork completed ahead of Saturday's home game against Fife Flyers.
Earlier tonight the Steelers announced that Mikko Kuukka would be leaving the club after his trial period and heading back to the Finnish Liiga
"It was a difficult decision to return home to Finland, I have been so pleased to play in Sheffield and was surprised how good and profession the team was. I wish everyone here the best" said Mikko
Aaron Fox confirmed the roster situation "We always knew that Mikko would be a short term signing, in fact I think we were lucky to keep him as long as we did. He really enjoyed his time here and I think it was a tougher decision for him that he thought it was going to be.
"We leave on good terms and you never know if our paths will cross again.
(12 Dec 2019)
Do you know that you can support us and show your support for your favourite player or club at the same time. Find the profile of your favourite and click the link to buy a sponsorship of the profile.

Staff wanted
A large group of hockey fans from around world has helped build this site. We are always looking for more people that want to help out. It doesn't matter if you want to write articles, work with player stats or just want to help out with something else. If you're interested in helping us making this site even better, please contact us at
info@eurohockey.com.
Online Casinos Resources
Check out CasinoFever.ca for the best comparison of Canadian casinos online.
Forums are great

Discuss your favourite team or player with other fans on one of our discussion boards!

Czech Rep.: Tipsport extraliga | 1.liga | 2.liga

Slovakia: Tipsport Extraliga | 1.liga

Sweden: SHL | HockeyAllsvenskan
Other: EBEL | Belarus | Croatia | Denmark | Estonia | France | Great Britain | Iceland | Italy | Latvia | Lithuania | MOL-liga | Norway | Poland | Romania | Serbia | Slovenia | Spain | NHL | AHL |
League standings
Game fixtures
League leaders