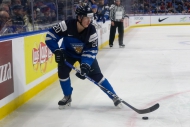 Olympic Storylines For Each Men's Hockey Team
Without NHLers, you have to dig deep to find the interesting storylines in South Korea.
The men's hockey tournament at the 2018 Winter Olympics in Pyeongchang, South Korea is about to get underway on Wednesday, and with time zones out of whack with what North American hockey fans are used to with the NHL, and, of course, no NHLers going to the tournament, there isn't the same buzz that we saw in 2010 or 2014.
But that can come out of ignorance, which isn't a bad thing. It's hard to follow the many league's players come from through various countries, and for many, this is the first opportunity for fans to see teams like South Korea in action. But the great thing is that, even without NHLers participating, the tournament is set to look very strong this year.
To get you started, here's a storyline associated with each of the 12 teams participating this year, a tournament that should create a lot of excitement when it finally gets underway.
Canada: Wojtek Wolski, An Unlikely Olympic Star - This time last year, Wolski couldn't have imagined he'd ever get the chance to play hockey again after suffering a horrific neck injury in a KHL game. It's even more unlikely that the Polish-Canadian ever thought he would get a chance to represent his country in an Olympic tournament, but that's what makes his story so fascinating. Wolski's career in the NHL may have faltered after an incredible 50-point rookie season in 2006-07, but he has built himself a strong career in the KHL and is hoping to chase his second league championship since his exile from the NHL. Wolski was one of Canada's best players in their final pre-Olympic game against Sweden on Monday and the goal-scoring winger is expected to be a big contributor for Canada, just over a year after his career was in major jeopardy.

Czech Republic: How much does Martin Erat have left in the tank? - It seems like it was a hundred years ago since Martin Erat was an impactful hockey player in the NHL, with Erat last being a top line player back in 2011-2012 with the Nashville Predators. The last real memory fans have of Erat is the doomed trade that saw the Washington Capitals send Filip Forsberg to the Preds in return for the Czech forward in 2013, but Erat has built a solid career for himself back in his native Czech league. Erat has been HC Kometa Brno's best player all season long and is currently tied for fourth in league scoring, which, considering his role as one of Nashville's biggest stars for years, had to be expected. At 36, this is likely Erat's final time representing his country in a major international event, given that he hadn't played in the World Championships since 2015. The Czechs have their best chance at gold since 1998, but Erat will need to have a big tournament to help his underdog nation go for gold.
Finland: Just how good can Eeli Tolvanen be? - There are few players with as hot of a start to the international year as Nashville Predators prospect Eeli Tolvanen. An offensive specialist with a knack for punishing teams on the power play, Tolvanen played the first few months of the season at over a point per game average with Jokerit in the KHL, a massive accomplishment for any 18-year-old. Tolvanen posted six points in five games for Finland at the World Juniors in Buffalo a few months back and was Finland's best player at the Karjala Cup, a tournament the Finns won. Now, this is Tolvanen's first major tournament at the men's stage, and with the potential of him going back to the United States next season, this could be one of the biggest chances to see what Tolvanen can do on the biggest stage of his life.
Germany: Dominik Kahun will have to pick up the scoring slack - A few years back, it looked like Leon Draisaitl would be the key cog in the German machine in South Korea. Of course, without the NHL sending players to the event, we'll have to wait until hopefully 2022 to see him show his worth at a major international tournament. The Germans, like many of the smaller European teams, is built upon a player base that has stuck together for years, and Dominik Kahun is already a major player for Germany. With players like Marcel Goc and Patrick Reimer slowing down due to age, the 22-year-old forward is currently tenth in German league scoring and is by far the best player under the age of 22. The team will hope his youthful speed and skill will translate well to the Olympic stage as the German's number one centre and contribute offence at a high rate.
Norway: Final Olympics for Patrick Thoresen? - With the Olympics occurring every four years, Patrick Thoresen would be 39 years old at the 2022 Olympics. Assuming Norway even makes it to China, would Thoresen be making the trek back to Europe? The former NHLer with Edmonton and Philadelphia, Thoresen is the all-time points leader for the Norweigan national team with 66 points in World Championship competition alone. In eight Olympic games, the Norweigan hockey star has seven points to his credit and 25 points in 20 games between the Olympics and Olympic qualifications. He's a cult hockey star in his home nation, but this may be it for one of the greatest players Norway has ever produced.
Russia: Will Ilya Kovalchuk finally get the major prize? - With rumors of the NHL getting back one of its star players next year, Ilya Kovalchuk is set to make a major impact as one of the top players at the Olympics this year. Kovalchuk has won nine medals with Russia at various international tournaments, but with just a bronze at the Olympics, Kovalchuk, who wasn't named to Russia's World Cup roster in 2016, is fresh off of finishing first in KHL league scoring and with so many of his SKA St. Petersburg teammates on the roster, chemistry is certainly a thing. He'll be paired with the likes of Pavel Datsyuk and Sergei Mozyakin, two players who, well, are pretty good at this cold sport. Russia is the number one favourite to win gold in South Korea, and if Kovalchuk has a big tournament, expect him to be highly talked about when NHL Free Agency kicks off in July.
Slovakia: Yes, Ladislav Nagy still plays - Ladislav Nagy used to be a pretty decent NHLer, and with Slovakia struggling on the international stage for nearly 20 years, it's hard to believe that he never represented his country at any of the four previous Olympic tournaments since he became a professional hockey player. At the grand old age of 38, Nagy is finally getting to live out the Olympic dream nearly 21 years after getting drafted to the St. Louis Blues, and while he hasn't played in the NHL since 2008, he's kept busy in the hockey world. His last major international appearance was the 2014 World Championships, where he actually performed very well, and it's most likely this Olympic tournament will be his swan song moment. Can he make an impact, or will his declining play be a factor?
Slovenia: How will Gasper Kroselj perform in net? - Everyone knows that Slovenia's best player is Anze Kopitar, who, of course, won't be attending the tournament. But what people forget is the great play of Robert Kristan between the pipes in Sochi. Kristan is considered to be one of the most influential players in the history of hockey in the nation and he was a major reason why Slovenia pulled off a miracle against Slovakia in 2014, their first of just two Olympic victories to date. Gasper Kroselj will be the man poised with taking over for Kristan, who just hasn't played well enough to warrant a spot this time around. Kroselj had a rough going at the 2017 World Championships, but the team has shown great confidence in him the past few years and was one of the main reasons why Slovenia made the top division of the world's last year in the first place.
Sweden: Will Rasmus Dahlin get much ice time? - In a few months time, the whole hockey world will be focused on where Rasmus Dahlin will land at the NHL Draft. Considered one of the best defensive prospects in years, Dahlin has had a monster year, playing in the Swedish Hockey League, the Karjala Cup, World Juniors and the Olympics, with both the World Championships and World Under-18's still to come. But in a pre-tournament game against Canada on Monday, Dahlin was placed on the fourth defensive pairing, barely see much ice time. He's skilled, yes, but he doesn't have as much experience as the rest of the blue line core and could suffer as a result. Regardless, this is an incredible experience and it's no question the biggest event of his career to date.
Switzerland: How good is Switzerland's goaltending? - When the final Olympic rosters were announced for all of the teams, one thing was certain: the Swiss have some great goaltending. Nobody will forget Jonas Hiller's incredible round-robin performance in 2014, where he posted two straight shutouts and only allowed two goals in three games. The former NHL All-Star had a quick decline in his play after that, however, but looked solid between the pipes at the Karjala Cup back in November for the Swiss. If he can't get the job done, Tobias Stephan is looking good right about now, and the fact that they have two guys that are capable of being the starting goalie is indicative of their history of good goaltending development. Hiller may get the nod out of the gate, but don't be surprised if there's a fight to earn the starts when the games get important in the quarter-finals.
South Korea: What can Matt Dalton do in net? - Whether you think it's right for South Korea to be at the tournament based on their world ranking, it's hard to deny that a victory for the Olympic hosts would be bigger than anything the nation has ever done on the ice. They'll be counting on Matt Dalton, a Canadian-born netminder, to lead the way. In a couple of pre-tournament contests, it was clear South Korea's defence will struggle throughout the Olympic tournament, but with the way Dalton played against heavyweights such as Canada and Russia, he's their best bet to put the Koreans in contention for a game victory. The'll be in a tough group, but if they get a couple of lucky bounces against Switzerland or the Czech Republic and Dalton holds his own, we could see one of the biggest upsets in Olympic hockey history.
USA: Will Brian Gionta earn himself an NHL deal? - When Brian Gionta played in his first and only Olympic tournament to date, he was on top of the world. His 89-point season with the New Jersey Devils was the best of his career, and he was a strong offensive threat for another five seasons with the Devils and Canadiens. His play tailed off quickly after that, though, and the once-speedy winger was beginning to become a depth forward at the NHL level, leading to him sitting out this season without an NHL contract. Gionta, the captain of the United States, played in a game with the AHL's Rochester Americans recently but is still hoping that a strong Olympic tournament can get him another season or two in the NHL. He's got more experience than most on his team, and the Americans will likely give him opportunities to shine, but will NHL teams come knocking once it's all said and done?
Follow me on Twitter, @StevenEllisNHL.
Photo from Anders Marshall/Euro Hockey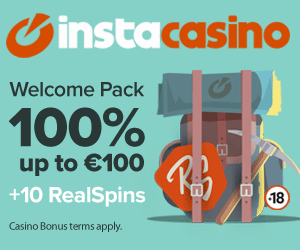 Current events

Czech Rep.: Tipsport extraliga | 1.liga | 2.liga

Slovakia: Tipsport Extraliga | 1.liga

Sweden: SHL | HockeyAllsvenskan
Other: EBEL | Belarus | Croatia | Denmark | Estonia | France | Great Britain | Iceland | Italy | Latvia | Lithuania | MOL-liga | Norway | Poland | Romania | Serbia | Slovenia | Spain | NHL | AHL |
League standings
Game fixtures
League leaders
As Sheffield Steelers (EIHL) gear up for a play off push changes were made. Read more»
From practice in a car park and over a Persian carpet to skating in one of the most prestigious hockey academies: Eurohockey meets Guila Mohajer: facing many difficulties, the first Iranian women hockey player is now studying coaching in Vierumaki Sport ... Read more»