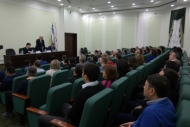 Hockey tries to rise again in Uzbekistan
The newly created Uzbekistan Hockey Federation has ambitious plans to develope icehockey in the country
In recent years there have been several attempts to resurrect hockey in Uzbekistan, mostly as result of the initiative of ex-players of the glorious Binokor Tashkent team, regularly participated in the Soviet championships until 1988, when club folded. The arena where Binokor played, the ice palace "Jubilee", the only one in the country, was converted into a wholesale market, leaving the country without a regular rink.
At the end of 2013, the first version of an official Hockey Federation of Uzbekistan was opened with grandiose plans, invitations to participate in international tournaments, competitions and promises of cooperation with neighbors Russia and Kazakhstan. Not having had time to survive for two months, the federation was closed. Despite members of the disbanded federation addressed an official letter to the President of the country asking support and consequentl an instruction was sent to the Ministry of Culture and Sports, everything remained a dead letter until last December, when, on day 12, in Tashkent, the founding conference of the Hockey Federation of Uzbekistan (FHU) approved the charter and the personal composition of the management bodies of the organization. Fazylov Bakhtiyor Shukhratovich was elected chairman of the Federation, Karimov Shukurullo Khamidullaevich, veteran of Binokor club, was General Secretary.

Also this time, Federation presented an ambitious development plan which should lead the country to have leagues of different youth categories by 2020. Within the next five years, a specific development plan to create the necessary conditions for the development of ice hockey in each of the 12 regions of the country has been designed. In particular, it is planned to build sports complexes with hockey rinks for 500-1500 seats. Already in 2018, the construction of three similar complexes is planned in Samarkand, Andijan and Karshi.
The crown jewel and the fuse that led to a new enthusiasm for hockey is the beginning of the construction of 12.500 seats Humo Arena, specially requested by President Shavkat Mirziyoyev,expected to be commissioned in the fall of 2018.
The new Humo Arena in Tashkent

This enthusiasm has also infected the Binokor players, who in recent years have kept the club alive playing amateur tournaments around the world, leading the club to declare that with the completion of the new arena, it will apply to participate in KHL, possibly starting from 2018-19 season
"Hockey will soon gain a high popularity and will win the love of the Uzbek people, because it is not only a dynamic and spectacular sport, but it also allows to develop in youth physical and moral health, to cultivate discipline, perseverance, focus on results and team cohesion," said the new secretary of the FHU Sh.Karimov.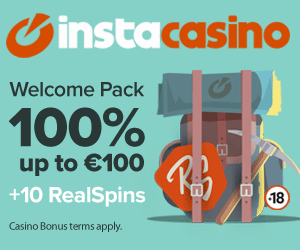 Current events

Czech Rep.: Tipsport extraliga | 1.liga | 2.liga

Slovakia: Tipsport Extraliga | 1.liga

Sweden: SHL | HockeyAllsvenskan
Other: EBEL | Belarus | Croatia | Denmark | Estonia | France | Great Britain | Iceland | Italy | Latvia | Lithuania | MOL-liga | Norway | Poland | Romania | Serbia | Slovenia | Spain | NHL | AHL |
League standings
Game fixtures
League leaders
Finalist in the last two editions, Italian team dominated the Continental Cup group played at home Read more»
For the second consecutive season, Latvian team dominate the Continental Cup group at home flying to Semifinals. SA Akureyri won historical bronze Read more»