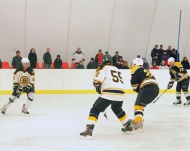 Uzbekistan revives ice hockey
Almost two decades after fading into the background of Uzbekistan's sports culture, ice hockey is enjoying a resurgence as a Soviet-era team returns to the ice.
Interest in the sport is on the rise. Fans and veteran players of the once-popular Binokor team have organised a regular hockey class in Tashkent, held an unofficial match and plan to establish an Ice Hockey Federation.
"It would seem Uzbekistan is a warm country. … So why promote ice hockey there?" said Valery Samarsky, a columnist with the Uzbek newspaper Sport. "Yet Uzbeks take a very strong interest in this sport, and the number of fans watching foreign ice hockey championships on TV is large."
"Neighbouring countries have been actively developing ice hockey," he said. "Kazakhstani teams play in the Kontinental Hockey League (KHL); Kyrgyzstan regularly holds amateur hockey championships and its national team plays in the Asian Games; and Turkmenistan last year decided to build an Ice Palace and establish an ice hockey league."
A long history of interest in hockey
Uzbekistan has long had a love affair with hockey.
"This country 'got infected' with the 'hockey virus' back in the 1950s-1960s, when ice hockey was as popular as football in the USSR and the national Soviet hockey team was at its peak," Samarsky said.
The country established its first and only pro hockey team – Binokor – in 1971 and built the Yubileiny Palace of Ice Sports in Tashkent. After lingering in fourth and fifth place for its first four years, Binokor finished first in the Soviet Union's Vtoraya Liga (Second League), earning it a spot in the Soviet Pervaya Liga (First League) – the forerunner to the KHL – and six Soviet Masters of Sports played on the team at some point.
"Regrettably, hockey got pushed into the background in the 1990s," he said, citing broader challenges facing the country after it seceded from the Soviet Union. "The national team fell apart, and the Ice Palace was rebuilt into an exhibition centre."
Now, several Binokor veterans, including team captain Alisher Azimov, Shukur Karimov and Khakim Tulyaganov, are reviving ice hockey in Uzbekistan. They started by opening an ice hockey class on a private skating rink with manufactured ice in one of Tashkent's parks.
"We've long dreamed of revitalising ice hockey in the country, and now our dream is about to come true," Azimov said. "We are reviving our own team and helping others to form. They will form the foundation for the would-be Ice Hockey Federation of Uzbekistan, which will be part of the Winter Sports Association."
Already, 50 children are enrolled, with more applications pending. One idea is to open an ice hockey school that could eventually lead to a junior national team, Azimov said.
"Our plans include building a new ice hockey palace for playing hockey at an international level," Karimov added.
Ministry of Culture and Sports welcomes the idea
"This initiative has found support and approval within our agency," ministry spokesman Bokhodir Boboyev said. "We hope that fans, youth and athletes will show a growing interest in ice hockey development, and more hockey clubs and teams will appear all across Uzbekistan in the future."
Binokor veterans organised and supervised a youth players' exhibition December 24 to attract public attention.
"We specially aimed to attract the attention of as many children as possible," Karimov said. "It's they who are to actively work in our hockey class to grow up professional players."
Despite the big difference in the players' ages and experience, the scrimmage ended in a 2-2 draw.
The country's Winter Sports Association, of which the would-be Ice Hockey Federation would become a part, is actively supporting the push for hockey. The association already incorporates alpine skiing, snowboarding, freestyle skiing and figure skating, as well as curling – a foreign sport to Central Asians.
"Active development of winter sports in Central Asia may lead to the emergence of regional federations, among them in ice hockey," Samarsky said. "If, for example, Turkmenistan and Uzbekistan had at least two professional teams each, one would be able to think of organising a regional tournament with Kazakhstan and Kyrgyzstan's participation. For the time being, Central Asian players may try participating in international competitions, such as the Asian Winter Games, in which Kyrgyzstan won gold in 2011 – only one year after establishing its national (ice hockey) federation."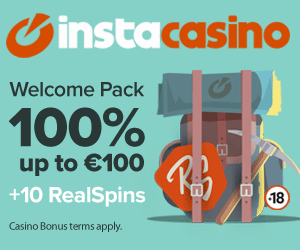 Current events

Czech Rep.: Tipsport extraliga | 1.liga | 2.liga

Slovakia: Tipsport Extraliga | 1.liga

Sweden: SHL | HockeyAllsvenskan
Other: EBEL | Belarus | Croatia | Denmark | Estonia | France | Great Britain | Iceland | Italy | Latvia | Lithuania | MOL-liga | Norway | Poland | Romania | Serbia | Slovenia | Spain | NHL | AHL |
League standings
Game fixtures
League leaders
Despite material disadvantages, Georgia's hockey team is moving up the charts. Read more»
The 9 and 10 October saw Game Day 5, the penultimate round of the group stage this year's Champions Hockey League. Each team played the first of a back to back meeting with the same opponent as the group stage of ... Read more»