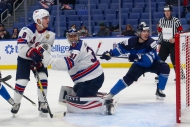 Beating a Dead Horse: World Junior Attendance Issues
The World Juniors are struggling with attendance for the third time in four years. What gives?
Two of the most thrilling games of the World Juniors took centre stage on Tuesday, with the Czech Republic making a bold strategy late to defeat Finland in the shootout and the United States barely holding on thanks to a pair of goals from Kieffer Bellows against the Russians.
But for the afternoon game between the Czech Republic and Finland, just a smidge over 5000 people visited the KeyBank Center, just a few hours before a big snowstorm rolled in. When USA pulled off a big victory against their rivals from Europe, they only brought in 6,242. Heck, Canada had their worst attendance of the tournament, missing the 6,000 mark after some of the best showings of any team.

And yes, a big storm that resulted in a massive 75-car pileup nearby didn't help. Buffalo's weather makes even the bravest people shutter, one of the few constants from the start of the tournament. Oh, and people just began going back to work recently, meaning afternoon games are doomed.
But a blizzard and a bunch of nimrods bouncing into each other only happened once. This wasn't an issue in the round-robin, where half the story was about the amount of "Dress as a Seat" nights the rink was hosting.
For games involving Canada and the United States, tickets in the lower bowl would sell for $100 USD per ticket, about $125 if you were coming from north of the border. Tack on the $20 on-site parking and the typical arena food costs and you're seeing yourself shell out close to $500 for a family of four to see one game.
ONE GAME.
Of course, it varies between games, you may have found the free parking or you ate at home. But if you're there all day, that starts to add up. If you wanted to see all 31 games at the tournament, which is tough seeing as games overlapped, you'd have to pay $1,550 USD. That's €1288 and $1943 CAD. Back in 2011, the last time the tournament was in Buffalo, a full package cost $1,240 USD, adding up to about $40 per game. Tack an extra $10 on that for the 2018 tournament package.
Sure, that's for every single game, but when the games at HarborCenter begin late during the first KeyBank Center game and end during the second game, that means there's no way you'd actually get to see every game in its entirety, even with the rinks directly beside each other.
Resale ticket prices aren't going to sway you into showing up, either. as of mid-day on January 3rd, two days before the conclusion of the tournament, the cheapest seats for the gold medal game were sitting at $66 USD on Seatgeek up in the rafters, with the highest being $321 in the lower bowl. On Stubhub, tickets ranged from $54.00 to... $1000. Yes, a grand.
The IIHF aren't the ones putting those tickets up for sale on resale sites, but you have to wonder if the cost of the normally-priced tickets plays into factoring the costs when sold later. Supply and demand right? Yes, except there hasn't been much demand.
Selling tickets at NHL prices for a bunch of players that haven't reached the league yet, and many that will never put on an NHL jersey, just doesn't work. Almost every single game in 2011 at KeyBank (then known as HSBC Arena) was close to a sell-out. The lowest attended game at the main rink back then was 12,731, a strong crowd to see Switzerland defeat Slovakia 6-4 at 3:00 PM. Even the fifth place placement game on an off day for the final four brought in 14,052.
Man, imagine that being an issue this year.
I'd love to see the profit margins for a tournament like this. Do 7,000 people at North American prices really equate to similar prices as 9,000-10,000 at lower prices in different nations? Would slashing the prices in half for every game boost numbers and keep profits around the same, while looking better for TV and potential advertisors?
According to Miika Arponen, a writer for Kiekkoareena in Finland, ticket prices ranged from €11-29 for a round-robin game and at €59 for the most expensive seats in the finals. Converted to today's currency, the championship game would cost about $71 USD and $89 CAD. Scroll up a bit to remind yourself how much tickets are in Buffalo. How did that tournament do? The tournament was a huge success and it was the most attended World Junior tourney ever held in Europe. So, it did OK.
The IIHF and USA Hockey are trying too hard to attract the hardcore hockey fans who aren't coming instead of the newer, more casual fans who could fall in love with the sport in an incredible way. The same way I became an obsessive hockey fan with dreams of covering the sport.
And before you say attendance wouldn't happen in Canada, the 2017 World Juniors weren't that long ago. Sure, the attendance wasn't as bad what we're seeing in Buffalo, but it was the talking point of the entire tournament. Having it in split cities made things challenging, especially when you charge similar prices in both Montreal and Toronto, where one city has Canada, USA and Russia. Over the two tournaments in Montreal, only one non-Canada game drew more than 10,000 fans, and a relegation game in Toronto managed to out-sell a quarterfinal game in Montreal.
The turning point, however, could be that moving it to a different Canadian market could spruce things up. Since 2015 in Toronto alone, the city has hosted two World Juniors, the World Cup of Hockey, the Pan-Am Games, the Invictus Games, two MLS championships, two Toronto Blue Jays playoff runs (the first since the 90's) and the strongest Toronto Maple Leafs team in decades. Throw in another World Junior tournament just an hour and a half away and fans begin to get burned out.
It's a little scary to think lower bowl ticket packages next year for the 2019 World Juniors in Vancouver will range from $1,650-2250 CAD, considering what it costs to go to Buffalo right now. But, bringing it to a market like Vancouver that hasn't hosted the tournament since 2006, back when the tournament was finally hitting its heights as a major event, could see a lot of the attendance issues sink, even if the ticket prices are more expensive. It's fresh, new and exciting, something you can't say about the Canucks right now.
If the IIHF and Hockey Canada would ever consider downsizing their rink choices, Eastern Canada hasn't had the tournament since 2003. And with countries like Finland, Sweden and Russia showing incredible hockey interest, you've got other great markets when Canada doesn't host the event. Heck, St. Louis, Tampa Bay and Nashville could all serve as great locations for the tournament.
But at the costs that we're seeing in Buffalo, it's hard to justify for most fans. The tournament begins right after Christmas, a time where money is tight for many people. It's an incredible tournament that has seen stars grace our television sets for years and has produced some of the greatest players the sports has ever seen.
So let's start getting some fans back into the seats.
Follow me on Twitter, @StevenEllisNHL.
Photo from Anders Marshall/Euro Hockey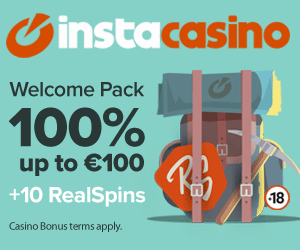 Current events

Czech Rep.: Tipsport extraliga | 1.liga | 2.liga

Slovakia: Tipsport Extraliga | 1.liga

Sweden: SHL | HockeyAllsvenskan
Other: EBEL | Belarus | Croatia | Denmark | Estonia | France | Great Britain | Iceland | Italy | Latvia | Lithuania | MOL-liga | Norway | Poland | Romania | Serbia | Slovenia | Spain | NHL | AHL |
League standings
Game fixtures
League leaders
As Sheffield Steelers (EIHL) gear up for a play off push changes were made. Read more»
From practice in a car park and over a Persian carpet to skating in one of the most prestigious hockey academies: Eurohockey meets Guila Mohajer: facing many difficulties, the first Iranian women hockey player is now studying coaching in Vierumaki Sport ... Read more»