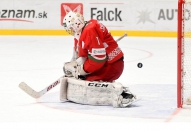 World Junior Preview: Belarus is Just Happy to Be There
Belarus' chances at winning a game at the World Juniors are slim. But could they have one of the better newly-promoted teams the tournament has seen in years?
When Belarus participated at the 2016 World Juniors, it's fair to say they were one of the worst newly-promoted teams in many years. With all their stars from the previous year graduated to the next level, the squad was left with little hope and nothing to show for.
Now they're back, but it's a different story. Sure, the team still has little chance at staying up in the top group, but didn't everyone say that about Denmark in 2015? Belarus has something they didn't have two years ago, and that's familiarity. Many of their key players from a year ago are back, and even some guys return from the 2016 tournament with more experience under their belt.
Goaltending:
Every time a team comes up to the top division, it's expected that their starting goalie will need to be incredible. Mareks Mitens was spectacular at points for Latvia last year, and George Sorenson was one of the best stories of the 2015 tournament. Is it time for
Andrei Grishenko
to be the answer for Belarus? After being one of the main reasons why Belarus survived the relegation round at the recent Under-18 tournament, he better be. Grischenko had a good Four Nations tournament in mid-November and helped lead his team to the tournament victory for the second straight year. Acting as Belarus' U20 starter in the domestic league, Grischenko has been one of his team's best players and will need to keep that momentum going on the big stage in Buffalo.
Defencemen: The goaltending will need to be spectacular, mainly because the defence will be so overworked and overmatched by some of the game's best junior hockey players. They'll be counting on Vladislav Yeryomenko, who has been an integral piece for the Calgary Hitmen alongside future NHL defenceman Jake Bean. Sitting at nearly a point-per-game in his second WHL campaign, Yeryomenko will end up smoking last year's offensive total out of the water and will bring a two-way presence to the Belarusian blueline. He was Belarus' best player at the recent Under-18 tournament and was integral in helping get Belarus promoted to the top tournament, so expect him to get a heavy workload this year.
As an 18-year-old a year ago, Vladislav Martynyuk had quite the campaign with Belarus' U20 team in league action, finishing third in team scoring with 24 points. Midway through the year, he helped Belarus win the gold medal at the Division IA World Juniors, leading the tournament in assists by a defenceman with four. A year prior, he was named the U18 Division IA top defenceman after leading the defencemen with six assists, also helping his team earn promotion.
Another returning name from the team a year ago, Dmitri Deryabin, could also earn some time in relief of Belarus' two biggest blueline assets. He currently leads all Belarus U20 defencemen in team scoring and has definitely earned his ice time. Losing Prince Albert Raiders defender Sergei Sapego to a hand injury definetly will hurt the squad, but it will give a chance for some of their local guys to get some ice time. Whatever you do, though, don't expect Belarus to be strong overall in the defensive department.
Forwards: Belarus won't be beating any teams in the scoring department and may not actually lead a game until (maybe) the relegation round. Having your key players score at the domestic level is fine, but when it comes to shooting on future NHL star goaltenders, it's a totally different story. Second-year Owen Sound Attack forward Maksim Sushko will be counted upon to drive pucks to the net, and after spending the first half of the season as a point-per-game forward at the age of 18, he's had a nice start to the campaign. The Philadelphia Flyers prospect didn't have that great of a tournament for Belarus at last year's DIA event, but as a 17-year-old, that was expected. He was Belarus' top player on the 2016 Under-18 World Junior team, posting six points in five games to help Belarus on their run to gold.
It starts to thin out a bit CHL-wise after Sushko, however. Artyom Baltruk started the season with the WHL's Edmonton Oil Kings but parted ways with the club after just five games. Baltruk hasn't overly adjusted to life back in Belarus, but in a bottom six role, he could offer the team some depth due to his ability to switch between center and winger. Igor Martynov has had a better season in the WHL, putting up 14 points in his first 25 games of action as a third line winger for Victoria.
Minsk native Alexander Lukashevich will be used frequently as a 19-year-old. With over a point-per-game halfway through the year, Lukashevich has been able to find the net on many occasions and currently leads the club in scoring. Then there is Nazar Anismov, who's as good of a goal scorer as Belarus could get. One of Belarus' top players at the most recent Four Nations event, Anismov has graduated from an explosive division two season a year ago to become one of the most dangerous scoring threats on Belarus' U20 club team. Paired with Lukashevich and potentially Sushko, Belarus has at least one decent forward combination to work with.
Outside of their top scoring threats, Belarus will need a couple of goals out of the rest of their depth. Viktor Bovbel comes to mind after a nice Four Nations tournament and a good season in Belarus. Ivan Drozdov has also been fantastic for Belarus, moving over to Belarus' U20 team after recording five points in four games with Yunost Minsk. Don't forget about his impressive seven-point performance at the Belarus Cup earlier in the season, either.
Projection: Belarus has some offensive weapons, but after that? Not much to work with. It'll be a tough tournament for the team, that won't score much and will need a miracle of a goaltending performance to steal a game or force another to overtime. Getting points at any point they possibly can is essential, but with games against Sweden and Russia to kick off the tournament, they'll spend most of their time playing catch-up. Expect them to meet up with Denmark or Slovakia in the relegation round.
Follow me on Twitter, @StevenEllisNHL.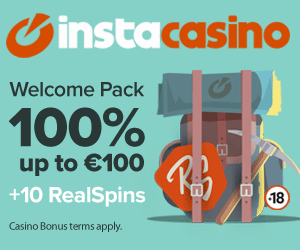 Current events

Czech Rep.: Tipsport extraliga | 1.liga | 2.liga

Slovakia: Tipsport Extraliga | 1.liga

Sweden: SHL | HockeyAllsvenskan
Other: EBEL | Belarus | Croatia | Denmark | Estonia | France | Great Britain | Iceland | Italy | Latvia | Lithuania | MOL-liga | Norway | Poland | Romania | Serbia | Slovenia | Spain | NHL | AHL |
League standings
Game fixtures
League leaders
As Sheffield Steelers (EIHL) gear up for a play off push changes were made. Read more»
From practice in a car park and over a Persian carpet to skating in one of the most prestigious hockey academies: Eurohockey meets Guila Mohajer: facing many difficulties, the first Iranian women hockey player is now studying coaching in Vierumaki Sport ... Read more»