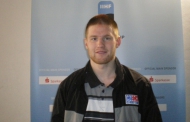 Finally, we have to score first, says Czech defenceman David Musil before the crucial game against the Finns
The D Day is coming at World championship U18 in Dresden. Either the Czech Republic or Finns will advance into the quarterfinals. Gaining one point is enough for the Czechs, Finns need a victory in regulation. One of the top players on the Czech team is defenceman David Musil, son of Frank Musil, and grandson of Jaroslav Holik. Frank Musil is a World champion from 1985, Jaroslav Holik is a World champion from 1972 and is the only coach who led the Czech U20 team to gold medals in WC U20 (he won even twice!).
Photo: Ondrej Kalat
There is a lot of stress before the game.
David Musil
is one of the players, who try to keep it low. "I feel responsibility for the team. I played at the WC U18 in Fargo/Moorhead two years ago, but then I was two years younger than the others. Now it is different. We try to help each other to become a better team. We have to start better than in previous games. In all games we played here, our opponents scored the first goal. We have to learn from it and start differently," he says.
On Monday his Dad
Frank
(Frantisek) arrived to Dresden. David and Frank went to the old centre and discussed what has been happening at WC so far. Also grandfather
Jaroslav Holik
will arrive to watch the game against Finland. "We will discuss it from all possible angles, but here I have different coaches, so I have to obey them," David Musil smiles. In Fargo two years ago, his dad Frank was one of the assistants. Dresden is close to the Czech border (around 65 km), so many Czech fans are expected to come.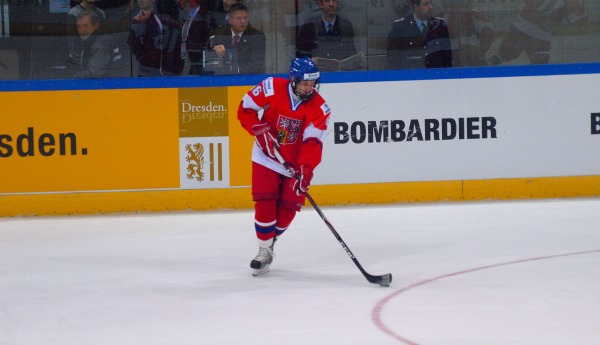 If the Czechs win, they may end up even 2nd in the Group B. In spite of the fact, the failure against Finland may spoil the impression from the championship, the Czechs started U18 in the best manner in the last five years. In Fargo, they started with 0-7 loss to Sweden. Here, they beat Tre Kronor 2-1. "If anybody would tell me, that we have 6 points after three games, I would take it. Of course, I regret our loss against Canada, we had a bad start into that game. But still, six points out of nine is not that bad," thinks Musil, who plays for
Vancouver Giants
of the
WHL
.
He belongs to the best players on the team. Giants made it to the play-offs as well as in their previous season. This time they did not get over the 1st Play-offs Round, so Musil jumped on the plane and arrived in Dresden. "To play for my country is a great experience. In December, I got injured and I missed
U20 WC
, where I could have competed against the best young players in the world. I am happy that I can play here," he says.
The
U18 championship in Germany
is well organized. Players have some difficulties concerning their locker rooms, but the fans have great services in the Energie Verbund Arena. They have an unseen vast choice of refreshments, there is a live music playing during the games. The city of Dresden is not as much indentified with ice hockey championship as Fargo/Moorhead was, the attendance is much lower. However, Musil appreciates the effort of the organizers. "They do a very good job here. The organization is on a high level, they take care of us very well."
The only thing which Musil likes more oversees, is the proportion of the ice rink. "I do not prefer the European size. I have been playing two years in Canada and I like to hit. Here, players can go more into the width and more try to avoid it," he added.
Finns have many experienced and skilled players on their team, some of the corner stones played at U18 World championship already last year. In Minsk 2010, captain Markus Granlund scored against the Czechs in penalty shoot-out, the best scorer in Dresden is Miikka Salomäki. Joel Armia showed a fair performance in U20 in Buffalo. "I watched parts of the game Finland - Canada and I know for sure, it will not be an easy game. We have to play well as a team and then we can succeed," David Musil believes.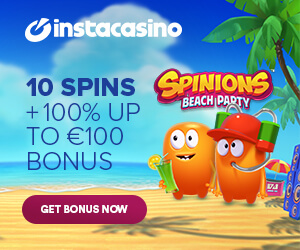 Current events

Czech Rep.: Tipsport extraliga | 1.liga | 2.liga

Slovakia: Tipsport Extraliga | 1.liga

Sweden: SHL | HockeyAllsvenskan
Other: EBEL | Belarus | Croatia | Denmark | Estonia | France | Great Britain | Iceland | Italy | Latvia | Lithuania | MOL-liga | Norway | Poland | Romania | Serbia | Slovenia | Spain | NHL | AHL |
League standings
Game fixtures
League leaders
Ben O'Connor leaves Sheffield for Bayrs Astana of the KHL. Read more»
For the second time in tournament history, Sweden has won back-to-back World Championships thanks to a 3-2 victory in a thrilling contest against Switzerland in the shootout on Sunday in Denmark. ... Read more»