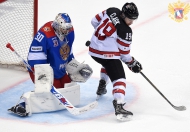 Early Thoughts About Canada's Olympic Hockey Team
Canada's Olympic team took to the ice for the first time and scored a bronze medal at the Sochi Hockey Open. What are some of the takeaways?
Defence needs work.... a lot of work
From the offset, it was clear Canada's defence wasn't up for par in the three games they played. Especially against Russia, who was missing many of their key players up front, the team allowed the slot to be continually exposed and vulnerable for passes up the middle, which worked on a couple of occasions. 
When you have Carey Price or Braden Holtby in net, you can typically count on them putting on one heck of a performance. Kevin Poulin and Justin Peters, however, aren't NHL superstars. They need more support in front of them, and that's what Canada was struggling to achieve early on.
Canada's roster for the Nikolai Puchkov Tournament is arguably stronger, adding the likes of Carlo Colaiacovo, Cam Barker, Marc-Andre Gragnani and Stefan Elliott. Those three will likely be the core options for Canada, with Chay Genoway, Geoff Kinrade and Chris Lee (assuming he doesn't go to the NHL) completing a seven-D group. Only the latter three have played for Canada so far this summer so it's tough to judge the other options and how the'd mix in at this point.

PENALTIES! GET YOUR PENALTIES!
For many years, it felt like Canada's World Junior team had struggled to stay out of the penalty box, especially late in the tournament. But after 14 minor penalties in the first two games alone, it's clear it's something Canada needs to address moving forward. 
Rob Klinkhammer was the biggest culprit, recording 14 PIM (including a 10-minute misconduct for head contact) against Sochi and 4 PIM (double minor for high-sticking) against Russia. Those are rather lazy and irresponsible for a player that's on the fringe of making the roster in the first place. Then there's Eric O'Dell, who went after a Russian player at the end of the second period on Monday which triggered a big brawl.

Careless penalties like that hurt any team, and while Canada's penalty kill was strong (only one goal allowed on 14 chances in the first two games), international hockey refs will make you pay for it once the real tournament gets underway.
Justin Peters could emerge

Justin Peters likely never expected that he'd have a chance to play at the Olympics. Even with rumors of the NHL missing the Olympics happening over the past few years, Peters was still an NHL backup/AHL starter, and thus wouldn't have been eligible to play unless he traveled overseas.
On June 30th, the day before NHL free agency opened up, Peters decided to sign with KHL squad Dinamo Riga, perhaps with the full intention of playing for Canada at the Olympics. His first game against HC Sochi saw the Blyth, Ontario native steal the show with a 23-save performance, overcoming seven different penalty kills to give his country the eventual 1-0 victory.

Canada plans to give Kevin Poulin a second tournament chance at the Nikolai Puchkov Tournament, which means Poulin could give Canada more to think about. But with Peters having played in the NHL over the past few seasons and after having a strong effort in Sochi, Peters has earned some extra credibility to fight for one of the starting roles in South Korea in 2018.
Andrew Ebbett could be the new Sidney Crosby
They shared a dressing room for 33 games. They're both from Canada. But when it comes to Ebbett and Crosby, that's where the similarities end.
Saying Andrew Ebbett could be one of Canada's best players is a far cry from the talent Canada has seen in recent years, but Canada is left to improvise this time. After showing his worth in Sochi, Ebbett quickly cemented himself as one of the better options up front for Canada.
And while many NHL fans may not remember his name, it wasn't totally unexpected to see him shine. In 335 AHL games, Ebbett finished with 320 career points, good for a 0.96 career average. At the most recent Spengler Cup, his first appearance for his country, Ebbett helped Canada to their second-straight gold thanks to a tournament-leading eight points.
In Sochi, Ebbett was an offensive catalyst throughout the tournament. In three games (one of them being a 1-0 OT victory), Ebbett only finished with two points, but his ability to see the big ice effectively and send passes out patiently allowed him to create some strong scoring chances. He was arguably Canada's best player in the round robin and helped create the opening goal on Wednesday, setting up SC Bern teammate Mason Raymond.
If he continues to play like he has in international competition and is given chances in the top six, Ebbett could easily be Canada's best player. He won't be sticking around in Russia for the Nikolai Puchkov Tournament, but should be a lock as one of Canada's top centremen in South Korea.
Follow me on Twitter, @StevenEllisNHL.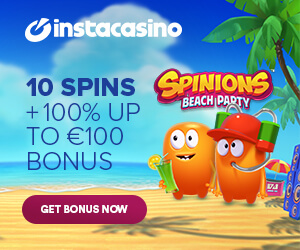 Current events

Czech Rep.: Tipsport extraliga | 1.liga | 2.liga

Slovakia: Tipsport Extraliga | 1.liga

Sweden: SHL | HockeyAllsvenskan
Other: EBEL | Belarus | Croatia | Denmark | Estonia | France | Great Britain | Iceland | Italy | Latvia | Lithuania | MOL-liga | Norway | Poland | Romania | Serbia | Slovenia | Spain | NHL | AHL |
League standings
Game fixtures
League leaders
Tired of days without hockey? A lot of pre-season games are underway, follow all the summer hockey with Eurohockey.com! Read more»
Braehead Clan of the EIHL today announced a rebranding of their company name to Glasgow Clan. Read more»