Denmark steals two points from Germany
After a spectacular first period, Germany dominated especially the last one, but failed to get past an outstanding Danish goalie in Sebastian Dahm. In overtime Peter Regin wins the extra point for Denmark.
Going into the match both teams shared an overtime win over Slovakia, while Germany could also beat team USA in their opening match, which gave them the edge in the standings. Denmark does not really need to care about relegation this year since they are next year's host, but still being dead last in the group would not make a good picture and so they wanted some points before the remaining games against Sweden and Italy.
Germany had the first big chance after only 25 seconds when a bad outlet pass was intercepted by Yasin Ehliz and forwarded to Frederik Tiffels, who could not beat Sebastian Dahm in the Danish goal. An even game developed, yet after 8 minutes it was the same line that got Germany in the lead. Ehliz took a slap-shot from the blue line, which Dahm could box out, but Patrick Reimer was there to bat the puck into the net out of the air in baseball style.
Shortly after, Morten Madsen had a huge chance to pull even when he got the puck in the slot free in front of Danny aus den Birken and could not get the it past him. On the counterattack Dominik Kahun beat a couple of Danish players with a swift move, fed it to Yannic Seidenberg on the side boards and he found Brooks Macek in the middle to deflect it into the goal for the 2-0.
Tiffels turned into a tornado in the first period and had two more opportunities to add to the lead. But this time it was Denmark's time to fight back. Emil Kristensen shot from the blue line and the rebound off Danny aus den Birken was tipped in by Frederik Storm. And just a few seconds later the game was even again. Mads Christensen shoots from a sharp angle, aus den Birken can't hold on to it and the rebound lands on Morten Poulsen's stick, who has an open net to score.
With two minutes left Mads Christensen was at it again banging two shots on aus den Birken, who stood tall. On the other side Gerrit Fauser missed an open net and so both teams headed back to the locker rooms tied at 2-2 after a spectacular first period.
The game became even faster and more intense with scoring chances on both ends in the second period. Midway through the period Denmark started to collect penalties, which gave Germany the chance to fire plenty of shots at Sebastian Dahm.
But all of a sudden the tables had turned and Denmark found itself on a 5-on-3 powerplay for 78 seconds. Germany defended well and had only one moment of shock when Patrick Russell could not finalize a shot from the side of the goal with an open net.
At the beginning of the third period Germany took over again. Matthias Plachta missed the goal by inches just before Ehliz was stopped in the last second after a beautiful solo through the Danish defense. Fauser and Seidenberg had more chances, but so did Nichlas Hardt and Nicolaj Ehlers on the other side.
After 53 minutes Sebastian Dahm made his most important saves of the night with a far stretch to rob a shot on a 2-on-1 break and moments later stopping a solo by Fauser. Three minutes away from overtime Dahm had another moment of glory when three German players created traffic in front of him and he managed to keep the puck out with a quick blocker save.
But he topped it all with seven seconds to go in regulation when he caught a completely free shot by Patrick Reimer just out of the slot. The following face-off created some tensions, because Julian Jakobsen just laid down on the puck in an attempt to let the remaining seconds pass. David Wolf and Oliver Lauridsen received a roughing penalty and the game went into overtime.
In overtime Dahm turned out to be the game-winner for Denmark as well. With a minute and a half played he slided quickly enough to the other side of the goal to deflect a shot by Dennis Seidenberg and the resulting break saw Peter Regin netting in the 3-2 sudden death for Germany.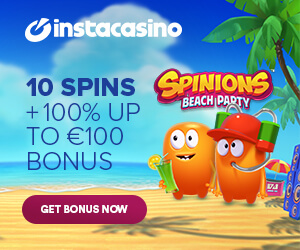 Current events

Czech Rep.: Tipsport extraliga | 1.liga | 2.liga

Slovakia: Tipsport Extraliga | 1.liga

Sweden: SHL | HockeyAllsvenskan
Other: EBEL | Belarus | Croatia | Denmark | Estonia | France | Great Britain | Iceland | Italy | Latvia | Lithuania | MOL-liga | Norway | Poland | Romania | Serbia | Slovenia | Spain | NHL | AHL |
League standings
Game fixtures
League leaders
Ben O'Connor leaves Sheffield for Bayrs Astana of the KHL. Read more»
For the second time in tournament history, Sweden has won back-to-back World Championships thanks to a 3-2 victory in a thrilling contest against Switzerland in the shootout on Sunday in Denmark. ... Read more»