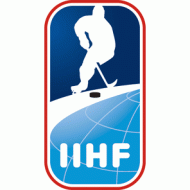 Belarus to bid for World Ice Hockey Championship 2021, Russia is considering
Belarus Federation announced candidature for 2021, Bashkortostan expressed interest for a strong bid in near future
During the meeting of Executive Committee of Belarus' Ice Hockey Federation, it was announced the country will submit a bid to host the World Ice Hockey Championship in 2021, in same arenas - Minsk Arena and Chizhovka - used to host the tournament in 2014. "The necessary infrastructure to host the world championship is already in place. The success of 2014 World Championship cemented Belarus's image as a truly hockey country capable of hosting the high-profile events at the highest level" said the Federation in a press note. "Undoubtedly, the goal will be extremely difficult, however, in order to win the fight must begin now."
At moment Finland is the other country to have announced the candidacy.
But both Belarus and Finland risk of facing a powerful opponent, since in the last days the President of Bashkortostan Rustem Khamitov declared at news agency TASS the Republic want to invest in hosting international events and is aiming to submit a bid to host the icehockey World Championship involving two cities: "Ufa may submit a joint bid with another city to host the tournament. The candidates may be hypothetical: Kazan, Chelyabinsk, Ekaterinburg or Samara. All are cities with the distance from Ufa in the range of 400-500 km, which have the necessary infrastructure for a competition at the highest level" - said Khamitov, although he did not specify for which year want to submit the application.
At now the venues for upcoming IHWCs are known until 2020, when Switzerland will host the tournament in Zurich and Lausanne



Czech Rep.: Tipsport extraliga | 1.liga | 2.liga

Slovakia: Tipsport Extraliga | 1.liga

Sweden: SHL | HockeyAllsvenskan
Other: EBEL | Belarus | Croatia | Denmark | Estonia | France | Great Britain | Iceland | Italy | Latvia | Lithuania | MOL-liga | Norway | Poland | Romania | Serbia | Slovenia | Spain | NHL | AHL |
League standings
Game fixtures
League leaders
As we approach the new year, one of ice hockey's most anticipated and prominent events lingers on the horizon, the men's ice hockey tournament at the Winter Olympics. ... Read more»