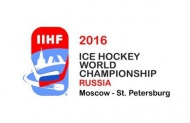 Canada march through the semis
The Canadians swept Sweden in a one-way game
Sweden against Canada, Tre Kronor against Red Maple Leafs, Europe against North America. Let's call this clash as we wish, but substance remains the same: is always an interesting encounter for players, fans and the Worlds as a whole. Still, this time Sweden had an almost impossible task, and failed to prevent the Canadians to reach the semis in glorious fashion.
The first period was almost calm, anyways: a lonely goal by Mark Scheifele (Winnipeg Jets) assisted by Brian O'Reilly (Buffalo Sabres)and Mark Stone (Ottawa Senators) could have been followed by many more, if it wasn't for some impressive saves by goalie Jacob Markström (Vancouver Canucks).
The following period was overshadowed by a bad check by Andre Burakowsky (Washington Capitals), who was sent off for ten minuts for misconduct: the Canadians exploited this by scoring on powerplay with Matt Dumba (Minnesota Wild) assisted by Scheifele and Stone. On equal strength came also the goals by Brad Marchand (Boston Bruins), assisted by Dumba and again Scheifele, and Max Domi (Arizona Coyotes).
This NHL-stars' parade went on in the final period, notwithstanding a desperate attempt to pull Markström out from the ice with 15 minutes still to be played: it didn't work out, and Mark Stone was able to sign the 5-0 unassisted, with Derick Brassard of the New York Rangers to score the final goal assisted by Hall and Gallagher. A penalty to Sweden (too many men on the ice) closed the game, which gave Team Canada a triumph they will bring with themselves all the way to tomorrow's semi, when they will take on their historic archrivals from the US.

Czech Rep.: Tipsport extraliga | 1.liga | 2.liga

Slovakia: Tipsport Extraliga | 1.liga

Sweden: SHL | HockeyAllsvenskan
Other: EBEL | Belarus | Croatia | Denmark | Estonia | France | Great Britain | Iceland | Italy | Latvia | Lithuania | MOL-liga | Norway | Poland | Romania | Serbia | Slovenia | Spain | NHL | AHL |
League standings
Game fixtures
League leaders
The Executive Committee of Federation announces the winners of individual awards for the 2016-17 season Read more»
The Alliance of European Hockey Clubs (E.H.C.) held its first Fenix Outdoor European Hockey Awards ceremony in Prague, Czech Republic Read more»