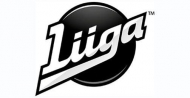 Can Kärpät do it again? - Liiga Preview
The Finnish league will see a new team in KooKoo Kouvola this season, but who will go for the championship? Eurohockey takes a look at every team and the challenges they face.
Espoo Blues:
The Blues were the dominating team of the year 2015 except for the Play-Off run that was cut short by JYP in 4 games. Nevertheless, based on their performance during the last part of regular season there was not much need for changes and they tried to keep fluctuation at a minimum. Besides the goalie change (Christian Engstrand will substitute Jani Nieminen) the biggest losses will be Stefano Giliati (Zagreb, KHL) and the young talent Miro Aaltonen, who will now strengthen Kärpät's roster. Both players combined for 77 points last season. But the Blues found good replacements as they were able to lure Eero Somervuori from HPK and could sign the CHL experienced Markus Poukkula from JYP. Another joker might be the youngster Janne Puhakka, who spent his last two seasons in Chicoutimi in the QMJHL. So we might expect a similar season from Espoo this year.
IFK Helsinki:
HIFK accomplished something rare in hockey these days during an offseason: Only one of their Top13 scorers from last season (Nick Goldobin) left the team and so they can enter the new campaign with a well-established team. Beyond that they could even add a few puzzle pieces. On offense the highly talented Roope Hintz, who went 49th overall in this year's NHL draft, could be signed and in the back end two KHLers return to Finland in Joonas Järvinen and Tommi Taimi. The offseason moves promise a quite successful year for Helsinki, which should see Play-Off hockey for sure.
HPK Hämeenlinna:
While HIFK and Espoo could keep their teams together, HPK's fans will have to learn a lot of new names this autumn. The 7 best scorers plus star goalie Juuse Saaros all left. The spot in goal will be filled by Pelicans goalie Jere Myllyniemi, but up front the biggest challenge will be finding together as a team pretty quick before the gap to the Play-Off spots is too big. There are a few remarkable names that HPK could acquire like former national players Antti Miettinen and Riku Hahl or Vojtech Polak and Sakari Manninen, who were both playing under the radar in their previous teams Ilves and Kärpät and could be steals for Hämeenlinna, but overall the roster does not seem to be very deep. HPK might have some troubles again this year and find itself in the lower regions of the standings.
Ilves Tampere:
As one of the middle of the pack teams, the challenge for Ilves in the off-season was not to lose too many key players and they accomplished that. With Sandell, Rautiainen, Laakso and Mustonen, four out of their Top5 scorers stayed and will build the core of the new team around which many changes have been made. Tommi Kivistö (KHL), Roope Hintz (HIFK) and Polak (HPK) will be missed, but maybe one of the acquired talents will jump right in to fill the spots. The most promising might be defender Marcus Fagerudd. He just had a breakthrough season with reigning CHL champion Lulea HF. Offensively the solutions look more limited. Markku Flinck will bring in more experience then scoring punch, while Joonas Vihko and Markus Jokinen (coming out of Mestis) are not expected to put up the same numbers as their predecessors. It might be an up and down season again for Ilves and the Pre-Play-Offs will be the goal.
JYP Jyväskylä:
After 5 years in middle Finland captain Eric Perrin decided to leave for the Swedish speaking seaside (Turku), while Markus Hännikäinen will try to make the Columbus Blue Jackets roster in the NHL. Those 101 regular season points will hardly be replaced. But the additions promise to give JYP a more varied skill set. Janne Kolehmainen will bring in physical play with his 105kg frame, while defender Nolan Yonkman will add the experience of a veteran with 78 NHL games and Joonas Nättinen the talent of a 3rd draft choice of the Montreal Canadiens. Jyväskylä should be back in the Play-Offs, but the championship seems to be that little step further away than last year.
KalPa Kuopio:
Somehow KalPa had a very typical offseason. A couple of key players left, but luckily not all, while on the other side players could be signed that were looking for a fresh start to boost their careers like Patrick Davis and Jesse Mankinen or have still a huge upside ahead of them like Hungarian center Balazs Sebok, who had a great first year in Mestis with Kajaani, and Christopher Bengtsson, who arrived from AIK Stockholm. With the departure of 35-year old Jukka Voutilainen to the German DEL and Michal Birner to Liberec, experience will be lost. It is hard to foresee where KalPa will end up this season. With many question marks behind their additions, it depends on how the team finds together. They could easily be a positive surprise, but it could go the other way as well.
KooKoo Kouvola:
Finally they are in the Top division. After Vaasa got the spot of Jokerit last season, which was seen as an insult in Kouvola since KooKoo had managed to qualify on the ice that year, the league in the end made the decision to bring in KooKoo this year, too. But as we have seen in Vaasa last year the step from Mestis to Liiga is quite a big one and it will take patience to compete on the top level. Kouvola could improve its roster a bit with some additions from Oulu (Ari Vallin, Mikko Alikoski, Toni Hyvärinen) and they were able to sign Josh Green from Tappara as their top transfer. Nevertheless, KooKoo will have to battle hard to get anywhere near the Play-Offs.
Kärpät Oulu:
The champions are aiming for the third straight title, but it might get more difficult than it was in the last two years. Their top line got ripped apart as Joonas Donskoi (San Jose) and Joonas Kemppainen (Boston) are both playing NHL next year and so Julius Junttila, the last player of the dangerous J-line, will have to look for new linemates. In the CHL games he was paired with the veterans Esa Pirnes and Mika Pyörälä, but who will replace all the scoring now. Miro Aaltonen from the Blues will be a candidate, but he is still quite young and it is not sure if he can fill in on a big team right away. That's why Kärpät also aquired the more experienced and stable scorer Mika Niemi from Pori. Overall, the changes on the roster (also the departures of defenders Dan Spang and Ryan Glenn) were not big in total numbers, but in impact. Kärpät will be a top candidate for the title again, but other teams will get their chances, too.
Lukko Rauma:
One of the biggest threats to Oulu will be once again Lukko Rauma. Having one of the most stable rosters in Liiga, both in regards to the on-ice play and the low fluctuation of players, Lukko will enter the season with maybe the best goalie duo in the league. Ryan Zapolski will be backed up by Rasmus Rinne in the future, what is definitely bad news for opposing teams. This will also even out the departure of Mikko Kousa in defense. Offensively we will see more or less the same skill set as in the past year. It might be Lukko's turn this year to win the first championship since 1963.
Lahti Pelicans:
Changes in Lahti had already started before the transfer deadline last winter. Many key players left (or had to leave) and so the Pelicans fans were hoping for some impact players to be signed this summer. What Lahti got were two very stable defenders in Ben Blood from Stjernen (NOR) and Danish Stefan Lassen from Graz (EBEL). Offensively Antti Erkinjuntti came over from Tampere and 30-year old Ryan Potulny gets his first glimpse of European hockey after a long AHL career with short stints in the NHL. Though Erkinjuntti and Potulny will both add solid scoring abilities to the roster, the Pelicans missed out on making a big splash on the transfer market and will most certainly see their main contenders in Liiga in Vaasa and Kouvola on the bottom of the standings.
SaiPa Lappeenranta:
Like last year, there were a couple of teams interested in SaiPa's best players and many of them were successful in getting them out of Lappeenranta. Brian Salcido, Jesse Mankinen, Dave Spina and Janne Tavi will be hard to replace. For Salcido they found a substitute in Austria in Brett Carson (Vienna Capitals), but up front it looks less satisfying despite the return of Petteri Nokelainen, one of the heroes of Finland's last world championship victory. With Jussi Markkanen still in goal the plan should be defense first for SaiPa this year. We'll see if they manage to handle the losses as well as last season, but more likely SaiPa will have to fight for one of the lower Pre-Play-Off spots.
Vaasa Sport:
Step by step. That was the plan from the get goes for Vaasa when they returned to the elite level last year and after a season with a lot of lessons to learn, they managed to keep the core of the squad and improve it by adding some interesting players. The goalie duo has changed completely and might be the biggest question mark now. Mika Järvinen and Timo Niemi came in from the German and Finnish tier-2-leagues and will have to prove they are ready for tier 1. The defensive line sees the arrival of Jake Newton, who put up a couple of almost point per game seasons in Italy. If he can transmit his offensive skill onto a new level, this will help Vaasa to be less predictable. With Gabriel Spilar Sport acquired a veteran, who has many high scoring seasons under his belt, mostly with HC Kosice from Slovakia. If the pieces will fit together Vaasa could surprise a few people and see the post-season. But if that does not yet happen nobody in Western Finland would be too disappointed.
Tappara Tampere:
Right after the defeat in game 7 of last year's final, the question about Tappara's future was imminent. First of all, how does a team bounce back after being that close to the crown twice and coming out empty handed in two consecutive years? In Germany we saw the Kölner Haie even falling out of the Play-Offs in a similar position. But it got worse for Tappara: Juha Metsola, the best goalie in Liiga last year, left to the KHL along with Olli Pallola, Liiga's top scorer, and Pekka Jormakka. Malinen, Green and Erkinjuntti also opted for new challenges, so the skill outflow was tremendous. In goal Tappara found help on the final opponent's team and signed Tomi Karhunen. But in offense the hopes are all on Jani Lajunen (from Växjö) and Veli-Matti Savinainen (KHL). Tappara still has a good team, but the leaders are gone. The start of the season will be important to give them some confidence; otherwise it could go south rapidly. Psychology will be pretty important for Tappara this year. The championship, however, appears further away this time around.
TPS Turku:
Last summer the concept for TPS was buying stars and high scorers in order to win the championship with a successful offense. As we know now, this concept failed completely. So what to do now? TPS decided to go with the same concept again: Henrik Tallinder, Eric Perrin, Jerry Ahtola, Dave Spina and Tomi Kallio are just a few names. Turku handed out some checks and hopes for it to turn out better than last season. Let's see if history repeats itself or if TPS will go to the Play-Offs as you should expect a team like this to do.
Ässät Pori:
When you have to replace both your goalies and it isn't even your biggest problem, then you know you are facing a tough season. Ässät lost 8 of its Top Ten scorers of last season, among them one of the biggest talents in Finnish hockey, Esa Lindell, who will try to make the roster in Dallas. His replacement will be Troy Vance, coming out of his first ECHL season. While this will be a loss of quality, the problems up front look even worse. Except for Josh Gratton and Semir Ben-Amor, Pori mainly signed young talents. None of the acquired players showed big scoring abilities in the last years, so you start to wonder who should fill the holes left by all the lost offensive talent. Pori might have to get active again on the market or it will end below the Play-Off line.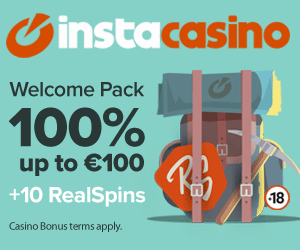 Current events

Czech Rep.: Tipsport extraliga | 1.liga | 2.liga

Slovakia: Tipsport Extraliga | 1.liga

Sweden: SHL | HockeyAllsvenskan
Other: EBEL | Belarus | Croatia | Denmark | Estonia | France | Great Britain | Iceland | Italy | Latvia | Lithuania | MOL-liga | Norway | Poland | Romania | Serbia | Slovenia | Spain | NHL | AHL |
League standings
Game fixtures
League leaders
Despite material disadvantages, Georgia's hockey team is moving up the charts. Read more»
The 9 and 10 October saw Game Day 5, the penultimate round of the group stage this year's Champions Hockey League. Each team played the first of a back to back meeting with the same opponent as the group stage of ... Read more»