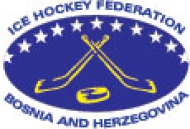 Bosnia is back!
Six years ago Bosnia&Herzegovina national team had their sole apperance on world hockey scene; they played WC qualifications against Armenia and Greece. Unfortunately, it remained their only appearance up until this February.
Although there was hockey activity in Sarajevo it was only on club level. February 8th and 9th were very special days for hockey in Bosnia & Herzegovina. It was the 30th anniversary of opening ceremony of the Winter Olympics held in Sarajevo and hockey federation used this opportunity to reestablish their national team by playing two friendly games against team Turkey.
The hockey activity in Sarajevo totally depends on installation of indoor ice rink. This season it was installed only at the beginning of January. Unlike previous years it was set in Olympic ice hall Juan Antonio Samaranch and not under the baloon in front of the same hall. That led to opportunity to host games other than that of domestic championship. That led to an agreement with Slovenian EBEL team HK Olimpija that resulted in organization of the Ice Fest Sarajevo 2014 in which Olimpija played two games in Sarajevo against Austrian teams VSV and KAC. It was well organized event that led to a big interest in Sarajevo; there was around 15000 people attending the games. It was the biggest hockey event in Sarajevo in more than 20 years when HK Bosna played in Yugoslav hockey league.
Ice Fest definitely showed that there is big interest in hockey in the town so the federation decided to organize another. This time it was used to reestablish the national team and the opponent that was chosen was Turkey, team that regularly appears in IIHF World cup. Canadian Anthony London who lives in Sarajevo for years was chosen for the head coach. He was also a player of the team along with countryman Matt Salvati who also lives in Sarajevo and plays in domestic league. Team was composed of few Swedish players of Bosnian descent who play in lower Swedish leagues. Along them was starting goaltender Haris Bečirbegović, defenders Boris and Igor Ljevak and forward Mirza Omer. All other players were chosen from four domestic clubs.
Both games against Turkey raised big interest in local community and even official fan group of national football team, by far the most popular sport team in country, attended the game and showed support to "Ice dragons" which became the nickhame of the national hockey team. Game one was more or less equal in first two periods and the result was 3-2 for Turkish side. However, in last period more experienced Turkish team showed much better play and decided the game with four unanswered goals. Bosnian goals were scored by Mirza Omer and Ermin Hasović. Heavy defeat in first game didn't have an affect on Bosnian team in game two; they showed great spirit and won 6-4 which can be characterized as an upset. Their captain Mirzet Hodžić scored twice while Matt Salvati, Mirza Omer, Igor Ljevak and Ermin Hasović added one each.
Many nice things happened in Bosnian hockey in 2014. Not only that these two events banished any doubt about whether there is interest in the sport in Sarajevo but it showed that hockey in Bosnia&Herzegovina has a possible bright future. However, everything depends on whether Sarajevo will finally get permanent indoor ice rink that would be a stepping stone of that possible bright future.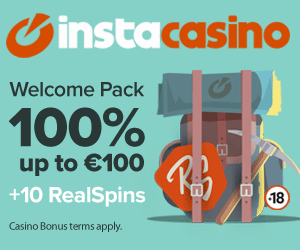 Current events

Czech Rep.: Tipsport extraliga | 1.liga | 2.liga

Slovakia: Tipsport Extraliga | 1.liga

Sweden: SHL | HockeyAllsvenskan
Other: EBEL | Belarus | Croatia | Denmark | Estonia | France | Great Britain | Iceland | Italy | Latvia | Lithuania | MOL-liga | Norway | Poland | Romania | Serbia | Slovenia | Spain | NHL | AHL |
League standings
Game fixtures
League leaders
Just over a week after Head Coach Paul Thompson resigned the Sheffield Steelers appointed Tom Berrasso as the new leader. Read more»
Two goals by Swiss forward gives Lugano a key victory in Champions League against reigning champion Read more»