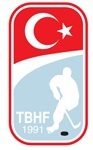 Süper Lig
League status: Active
English name: Turkish League
Administered by: Turkish Ice Hockey Federation
Head manager: Bulent Akay
Year of start: 1992
Did you find any incorrect or incomplete information? Please, let us know.
GROUP: Championship Round
#
Club
G
W
W-OT
L-OT
L
Score
P
1
Zeytinburnu Belediyesi SK
9
8
0
1
0
:
35
2
Buz Adamlar GSK
9
7
1
0
0
:
22
3
Gümüs Patenler SK Ankara
8
0
8
:
9
4
Narmanspor Kulübü
8
0
8
:
0

Bronze series:
02.03.2019 Narmanspor - Gümüş Patenler 2-4
03.03.2019 Narmanspor Gümüş Patenler 3-6
10.03.2019 Gümüş Patenler - Narmanspor 12-4

Finals
02.03.2019 Zeytinburnu BSK - Buz Adam 2-1
03.03.2019 Buz Adam - Zeytinburnu BSK 3-4ot
09.03.2019 Buz Adam - Zeytinburnu BSK 3-4
GROUP: Regular Season
Last updated: 16 Mar 2019, 18:56
Third title for Zeytinburnu
Third consecutive Super Lig title for Zeytinburnu Istanbul - the second consecutive after finishing season undefeated. After dominating regular season, the team from Istanbul trashed 21-3 and 12-4 newly promoted Buz Korsanlari Istanbul before to beat Erzurum Büyükşehir Belediyesi SK, in a replay of last season finals, in two games 6-3 and 10-2
Champion team Russian forward Vladislav Lomakin was the top scorer with remarkable 104 points (54+50) in 14 games
(18 Mar 2018)
Zeytinburnu Istanbul confirms title in Turkey
Finished 2nd in the regular season, 2015 champion Zeytinburnu Istanbul defended title of Turkish Super Lig by defeating 3-1 in Izmir regular season champion Izmir Büyuksehir Belediyesi in decisive playoffs game #5. Zeytinburnu Ukranian forward Oleg Zadoyenko finished as top scorer with 60 points (31 goals + 29 assists). Erzurum Büyükşehir Belediyesi SK won bronze with two clear victories 12-1 and 16-1 against Koc University
(06 May 2016)
Baskent Yildizlari is Turkish League champion
Baskent Yildizlari from Ankara wins its third consecutive Turkish League title taking advantage of a strange play-offs format
For the playoffs, the top 4 teams in the league (Baskent, Izmir, Kocaeli, and Erzurum) keep the regular season points from the games between themselves. So Baskent had 18 points, Izmir had 12 points, and Kocaeli and Erzurum had 3 points each. Then every team plays each other twice, total of 6 games.
So Baskent only needed to win any 2 games and beat Izmir in one of the two games against them. If Baskent did and lost everything else, would be tied with Izmir, but win on the tie breaker of head to head total wins.
So on March 30th, Baskent played and beat Izmir 6-3 in Kocaeli. After that, none of the games actually mattered, including the last one, a kind of playoffs final, when Izmir beats Baskent 8-6
Baskent Slovakian forward Dennis Legersky was the League top scorer with 75 points (42 goals, 33 assists)
(10 Apr 2013)
Bethel University arrives in Turkey
Bethel University arrived in Erzuurm, Turkey for a four game series against Erzurum Genclick Sports Club. Bethel University is in first place in the MIAC College Hockey League. This is the highest level club team ever play in Turkey. The teams will play December 25, 26, 27 and 28, 2012 in Erzuurm.
(25 Dec 2012)
42-0 in Turkey
Turkish Super Lig game between Izmir Büyuksehir Belediyesi and Istanbul Paten Klübü ended with a record score of 42-0. Slovak Robert Balga and Serkan Gumus both scored 8 goals assists, while Dutch Onur Mete had 4 goals and 11 assists. "Only" 4 goals and 8 assists for league topscorer, Latvian Oļegs Koreškovs
(24 Dec 2012)
Orhan Duman new Turkish Ice Hockey Federation President
Orhan Duman was elected new Turkish Ice Hockey Federation capturing 104 votes. His opponent, former President Fatih Cintimar, obtained 94 votes. Duman, a 35 years-old business man, is former Baskent Yildizlari President
(08 Apr 2012)
Past league results:
League standings:
Historic statistic:
Individuals records:
Fast facts
season 2018-2019
After 20 years Winter Olympics are back in Italy. IOC assigned today the organization to Milan-Cortina Read more»
The former Pan-American Tournament will host the international debut for Jamaica and Puerto Rico in September Read more»