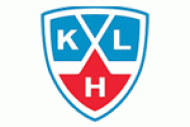 KHL preview
New teams, new players, new excitements, new season! With less than a week before 2013./14. KHL season kicks off, we bring you the preview of the league.
Every true hockey fan has the date September 4th specially marked in their calendar. It's the start of the new KHL season, with the traditional Opening Cup game between last season's finalists, in this case Dynamo Moscow, the reinging champions and Traktor Chelyabinsk, the runners-up.
Both teams managed to keep the core of their last season's rosters, with minor changes. Dynamo brought thirteen new names into the locker room, including ex-Traktor forward Valeri Nichushkin. However, Nichushkin was drafted 10th overall in this year's NHL Draft by the Dallas Stars. Nine players left, the most noticeable being Jakub Petružalek who inked a contract with Amur Khabarovsk.
The biggest transfers for Traktor, who have been active during the summer, are Valeri Nichushkin and Nikita Nesterov, who both left for the NHL. Nesterov signed with Tampa Bay Lightning. Very valuable names left Chelyabinsk, inclluding Deron Quint (Spartak Moscow), Maxim Yakutsenya (Donbass Donetsk) and Vyacheslav Belov (Sibir Novosibirsk). Coach Belousov replaced them with nine new faces, including Rinat Mamashev and Alex Bondarev. Michael Garnett remains between the pipes.
It will be interesting to see those two battle at the season opener and the rosters guarantee a good battle. Also, both teams want the Opening Cup, especially Traktor, when they lost the Gagarin Cup to Dynamo.
NEW SEASON, NEW FACES
The KHL welcomes two new teams to the league. As off this season, newly founded Admiral Vladivostok as well as Croatian champion Medveščak of Zagreb join the league.
Admiral had the option to chose KHL players from other Russian teams in the KHL Expansion Draft, where every Russian team offered three players to choose and Admiral chose one from each team. It took coach Hannu Jortikka some more time to complete the roster, but without a doubt they built up a respectable team.
The KHL welcomed Medveščak Zagreb as their first North American team. Zagreb and Croatia, where they come from are both in Europe, don't worry! But their roster is based on North American players with Croatian origin and they redecorated their arena, Dom Sportova, making the ice more NHL-size. They hope to cause troubles to the other teams with small ice and give advantage to their players who are used to smaller ice size. Their biggest deal this summer is Jonathan Cheechoo. Former NHL top-scorer signed a contract with Medveščak for their premier season, and both the club and the fans, have big expectations of such a player.
Medveščak had a huge success in training camps in Maribor and Biasca. First they beat Torpedo with 3:1, then twice Olimpija but lost to Vityaz 4:2. In Biasca they won the tournament beating Metallurg Novokuznetsk 5:2.
ILYA KOVALCHUK
NHL fans, especially those of the New Jersey Devils, stood utterly shocked when Ilya Kovalchuk announced contract breakdown with the Devils, leaving $77 million on the table, and departed for Russia. Not long after, he found a new club, SKA St. Petersburg, where he'll earn €20 million per season, and will get more money, as Russia has 13% flat tax rate. So, his net salary, in fact, rises.
Let's recall: The Devils wanted to sign Kovalchuk to a 17-year, $102 million contract, but the NHL rejected the pact as it circumvented the salary cap. Instead, they forfeited a first-round pick and inked 15-year, $100 million deal. Now they're probably only too happy NHL rejected the first-proposed deal.
With Kovalchuk and Alexei Ponikarovsky, SKA together with their coach Jukka Jalonen, hope to bring the glory back to the northern capital, and finally bring the Gagaring Cup home. Coach Jalonen now has raw material to transform to a solid team, with mental and physical power to get hold of some big moments, and hopefully, some silverware they all yearn for.
According to Oddsportal.com, SKA has the biggest chances to win the Championship, with the odds 3,95, while Dynamo Moscow is second with 5,63. See the full list here.
DIVISIONS OVERVIEW
Bobrov Division
In the least Russian division, the situation is rough. Dynamo Moscow, SKA and Vityaz defend the Russian pride, while newcomers Medveščak, Dinamo Riga, Donbass Donetsk, Lev Prague and Slovan Bratislava will be fierce rivals in the battle for the playoffs. Slovan and Lev reached the playoffs last year, and will want to repeat the success. Slovan misses on their top-forward, Miroslav Šatan, but that won't deprive them from the spot. Medveščak counts on a surprise factor, while Dinamo Riga will certainly want to forget last season, finishing last in the West with 51 points.
Tarasov Division
Lokomotiv seem to have recovered from the terrible airplane crash quickly as they finished 4th in the West last year and will want to repeat. Of course, they'll want to do more than losing 4-2 to Severstal in the first round of playoffs. The lone Belarussian team, Dinamo Minsk, missed the playoffs last year by 2 points, and while the president of Belarus, Alexander Lukashenko is joggling with whether Dinamo should or shouldn't play in the KHL, the team is getting ready for the new season. One of the oldest and most grievous team to play against is always there, and is always dagerous. Atlant, Spartak, Severstal and Torpedo are not to be disregarded, but to be taken very seriously.
Kharlamov Division
Ak Bars Kazan went very far in the last year's playoffs and they plan to repeat the success. Traktor Chelyabinks also has big plans for the upcoming season. Yugra, Neftekhimik and Magnitogorsk will battle for the remaining spots in the playoffs, while Avtomobilist will try to forget last season, which they finished dead last, with only 35 points in 52 games.
Chernyshev Division
This one is difficult. Teams are quite equal in this division with Avangard, Sibir, Salavat Yulaev and Barys being a bit stronger than the other two. But all in all, the division is very well balanced and may offer some interesting match-ups. Avangard won it last year, and kept the skeleton of the team together. Their top goalie Karri Ramo, signed with Calgary Flames, while they kept Perezhogin, Syomin and Zaborsky, and Sergei Kostitsyn, who played during the lockout, inked an official contract. Avangard is once again a favourite for the 1st place, but the big battle will come from the others. Although there is room for surprises.
The KHL will honour Lokomotiv Yaroslavl on the anniversary of the terrible plane crash in 2011, and no games shall be played that day.
The new season commences, the fans are already in lines for tickets and we can't wait for the referees to drop the puck.

Czech Rep.: Tipsport extraliga | 1.liga | 2.liga

Slovakia: Tipsport Extraliga | 1.liga

Sweden: SHL | HockeyAllsvenskan
Other: EBEL | Belarus | Croatia | Denmark | Estonia | France | Great Britain | Iceland | Italy | Latvia | Lithuania | MOL-liga | Norway | Poland | Romania | Serbia | Slovenia | Spain | NHL | AHL |
League standings
Game fixtures
League leaders
As we approach the new year, one of ice hockey's most anticipated and prominent events lingers on the horizon, the men's ice hockey tournament at the Winter Olympics. ... Read more»