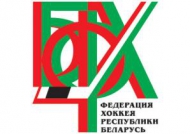 Andrei Skabelka appointed as new head coach of Belarus
Current Gomel coach will lead Belarus until end of 2014 IHWC in Minsk
Gomel head coach
Andrei Skabelka
was appointed as head coach of Belarus. His assistant in the national team will be the head coach of Dinamo Minsk
Aleksandr Andrievsky.
The agreement with Andrei Skabelka , approved today by Belarus Federation, is valid until to the end of the World Championship 2014 to be held in Minsk. The first official commitment for the new coach will be the
qualifying tournament for the Olympic Games
2014 in Sochi. It will be held from 7-10 February 2013 in Vojens, Denmark where Belarus will face Slovenia, Ukraine and Denmark.
But the cooperation with Skabelka will continue regardless of the result of Olympic qualification in Denmark. "Since we trust in Andrei Skabelka we don't put a precondition of qualification for Sochi for continuing the cooperation - said Belarusian Ice Hockey Federation President
Evgeny Vorsin
. President added that, at least until the end of the season, Andrei Skabelka will combine as head coach of the national team and the club Gomel. After the experience with Finnish Kari Heikkila, speaking of the pool of candidates that were considered when selecting a new head coach, Evgeny Vorsin stressed that among the applicants were only Belarusian coaches. The first circle was wider, but then the number of candidates has been narrowed to two: Dinamo Minsk head coach Aleksandr Andrievsky and Skabelka. Finally, after discussion and consultation with the same candidates have decided to name Skabelka and to consider Andrievsky as assistant. "Skabelka and Andrievsky worked together at last World Championships in Helsinki were they were part of Kari Heikkila's coaching staff. Skabelka's debut in his new position will be the December international tournament in Switzerland, when Belarus will play against Norway, Slovakia and Switzerland.
New coach of Belarus Andrei Skabelka talked about recruiting staff at the December gathering in Switzerland, and shared his thoughts about the opponents in qualifying for the Olympic Games in Sochi.
"The main problem for the remaining 80 days before the training? Must solve problems steadily. So do not think now about what will happen in 80 days. Main landmark will be the December camp in Switzerland but I need to understand which player will partecipate and which not, because the roster for December camp should be almost the same of February Olympic qualifications. Probably we won't count on Grabovski and Sergei Kostitsyn. The reason is simple: the season in the NHL still can begin, but if lock out will cancel all the season I'm sure that the guys desire to help the national team whenever possible.
Since I work in
Belarus Open League
, I know very well the human resources, I have my views. So you should expect some unexpected names in next roster composition.
I think our qualifying group is very tough, hockey today is not the same of the old days, when in the world there were only 7-8 teams really strong. Look at Ukraine, which we met recently: they aare a very good team even without Donbas players, who did not participate in the games against us. Danmark is also strong, however, and for them a lot depends if the lock out will still work at the end of February. If so, they can have on the roster five or six NHLers" said Skabelka, analyzing his next commitments
During his player's career Skabelka played 133 games (49 goals, 65 assists) for Belarus. He partecipated in two Olympic Games in 1998 and 2002, and in 12 World Championships. Was nominated the best player of Belarus in 1994 and 1997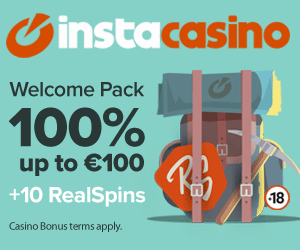 Current events

Czech Rep.: Tipsport extraliga | 1.liga | 2.liga

Slovakia: Tipsport Extraliga | 1.liga

Sweden: SHL | HockeyAllsvenskan
Other: EBEL | Belarus | Croatia | Denmark | Estonia | France | Great Britain | Iceland | Italy | Latvia | Lithuania | MOL-liga | Norway | Poland | Romania | Serbia | Slovenia | Spain | NHL | AHL |
League standings
Game fixtures
League leaders
As Sheffield Steelers (EIHL) gear up for a play off push changes were made. Read more»
From practice in a car park and over a Persian carpet to skating in one of the most prestigious hockey academies: Eurohockey meets Guila Mohajer: facing many difficulties, the first Iranian women hockey player is now studying coaching in Vierumaki Sport ... Read more»