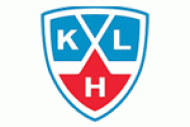 KHL draft 2012
Chelyabinsk hosts the fourth KHL draft in history. The ceremony and organization was the best ever at a draft and maybe among all KHL events.
Prospect game
KHL decided to make an experiment and make a 2-day draft for the first time. But it wouldn't be like in NHL, where first the round is held on the first day and the others on the second. At the first day of the KHL draft there was a prospect game where young players, who are eligible for the draft, took part. Despite talks from KHL vice-president Vladimir Shalayev some good and top players didn't play that night in Chelyabinsk. There weren't the Dynamo top prospects goalie Sergei Serebryakov and forward Ivan Barbashyov, who is the brother of CSKA player Sergei Barbashyov. CSKA have more top young guys, e.g. two goalies Andrei Filonenko and Vyacheslav Volkov, defenseman Nikita Zadorov and Valentin Zykov, forward Sergei Tolchinsky. Pavel Buchevich from Severstal Cherepovets who was the top scorer at MHL season among U18 players also didn't take part.
The league randomly made two teams with names "Hope" and "Dream". "Hope" beats "Dream" 5-1 in the game that was watched by about 3,000 people.
Draft
In the second day at a special press conference league vice-president Shalayev, event manager Dmitry Kurbatov and Traktor Chelyabinsk GM Vladimir Krechin talked about the draft, the future of young players.
Kurbatov told that "Lev" Praha is former "Lev" Poprad and got their entire heritage. But the manager said that three new teams will take part in a draft-lottery for the 24-26 numbers at every round. "Lev" Poprad was 21st team at the last season and should take part in lottery for first pick! Also KHL tried to help more and more Lokomotiv Yaroslavl by giving them a chance also to hope that they can take a first pick. Also two new teams Donbass Donetsk and Slovan Bratislava picked players at the draft.
"Sibir" Novosibirsk, who was included in the draft-lottery because of "Lev" Praha became for a moment an absolutely new team, won the first pick. Unbelievable!
Trades during the draft
Sibir used this gift to make a deal with SKA who 10 minutes before the start of the ceremony got the first pick. As SKA sporting manager Andrei Tochitsky said "Teams prepared this deal for two days, and SKA didn't know that they will get the first pick". "We got for the first pick rights for defenseman Johan Fransson" said Sibir GM Kirill Fastovsky. Rights for 27-year old defenseman who played last season in Sweden and it doesn't obvious that he will come to Siberia, not Saint-Petersburg, for the first pick?!
SKA took the first defenseman Denis Alexandrov who played in hockey school Krylia Sovetov. The second was Lokomotiv Yaroslavl who chose Alexander Barkov-junior. He will come to Russia, to play in MHL? I don't think that Lokomotiv can offer him a place in KHL. For this KHL gave them unlimited facility to protect their young guys and participant in the draft-lottery?!
I should say a little bit about rules. All clubs, except Barys, Dinamo Riga, Dinamo Minsk, Lev Praha, Slovan Bratislava, Donbass Donetsk and Vityaz Chekhov, can protect 5 of their players who graduated from their sport schools. Vityaz Chekhov was the lonely Russian team, because due to Shalayev they paid for their two schools 125,000 roubles for a year, it's about $4,000. If a team that does not have rights for a young player chose him, his host club can protect him and he's picked by his team at the moment and club-aggressor pick again.
Double Alexander Sharov and Andrei Alexeyev
For the draft there were eligible two players with the same name twice. There were Alexander Sharov from CSKA and Traktor, Andrei Alexeyev from Dynamo and Ak Bars. That's why some problems in the heads of KHL managers appeared. When they said at one of the round to teams that Sharov have been chosen but it was another. Metallurg Novokuznetsk and Metallurg Magnitogorsk said them to "concentrate on the work".
Also KHL robbed a pick if a team took a player who has been chosen some time ago. That's why Ak Bars lost their pick but Spartak Moscow said that they had problems with a PC and their pick was returned.
In fact, I liked how two teams SKA and Metallurg Nk, who don't have quality prospects, work. They took 2-3 young guys from not KHL School and another picks wasted for young Finnish and Swedish players. If they took Russians they should pay money to his host club, if foreigners don't.
The best draft
All GMs, players said that it was a great draft; everything was organized correct and suitable for everyone including fans and press. All thanks should go to city Chelyabinsk, who will also host next All-Star game at KHL.
In fact this draft didn't mean anything, players could go to the clubs which have picked him or not. It happens if club reduced to pay a fee to the school. Also it was only U17 guys and for them it will be so difficult to play next season in KHL, their aim it's only MHL and to play in 1-2 lines where they will have more game time.
But sometimes exception happens. Last year Anton Slepyshev who was the KHL draft-2011 number one played all season in KHL. We'll see how the career of these young guys will go.
P.S. Zuccarello
During the ceremony information that Metallurg Mg signed 2-year deal with Mats Zuccarello from N.Y. Rangers published at Metallurg official site. After the ceremony I asked Metallurg GM Velichkin about it. He said that players signed a contract after the last game, because the contract was in the hand of his agents. Due to north-American media agents and player talked that they didn't sign anything, and Zuccarello wanted to stay in NYC.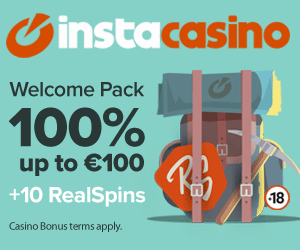 Current events

Czech Rep.: Tipsport extraliga | 1.liga | 2.liga

Slovakia: Tipsport Extraliga | 1.liga

Sweden: SHL | HockeyAllsvenskan
Other: EBEL | Belarus | Croatia | Denmark | Estonia | France | Great Britain | Iceland | Italy | Latvia | Lithuania | MOL-liga | Norway | Poland | Romania | Serbia | Slovenia | Spain | NHL | AHL |
League standings
Game fixtures
League leaders
As Sheffield Steelers (EIHL) gear up for a play off push changes were made. Read more»
From practice in a car park and over a Persian carpet to skating in one of the most prestigious hockey academies: Eurohockey meets Guila Mohajer: facing many difficulties, the first Iranian women hockey player is now studying coaching in Vierumaki Sport ... Read more»