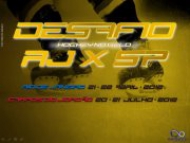 The sleeping giant
During the traditional challenge between Rio de Janeiro and Sao Paulo, Eurohockey.com spoke with national team captain Ge Cardoso: "Brazil has a huge potential in icehockey, it's just a question of investments"
Eurohockey:
Hello Ge, what is exactly the Challenge RioxSP? When was born and who is the inventor?
Ge Cardoso:
The "challenge RioxSP" is basically a game between two teams from Rio de Janeiro and Sao Paulo, challenging twice in Rio in April and twice in Campos do Jordao (Sao Paulo State) - where we have the only other rink in Brazil – in July. We played full contact with 11 players for each team (one goalie and three lines). In Rio we have just a 30x15 rink in a shopping mall. But the games were great, with a lot of fun and notable performances by goalie Allen Ruane (who attended a Florida Panthers goalies' clinic) and German Fabian Shilcher. Rio de Janeiro won both game 10-6 and 3-2. We produced some clips available on
YouTube
. We now looking forward for the revenge in Campos do Jordao. It's an holyday resort and we'll be in high season, so we expected a 5.000 people crowd. Two TV stations will broadcast the event, so could be a milestone for Brazilian hockey
But the Icehockey Challenge RioxSP is one of the"pilots" events to prepare a main event called PRO-EXTREME HOCKEY. The idea is to do some test events like this to know exactly what's right and what goes wrong. The project for this main event is ready and began to be thought by me in 1999. It will be a mix of rock and roll and Ice Hockey: the idea is to present it as a show and not just a sport event.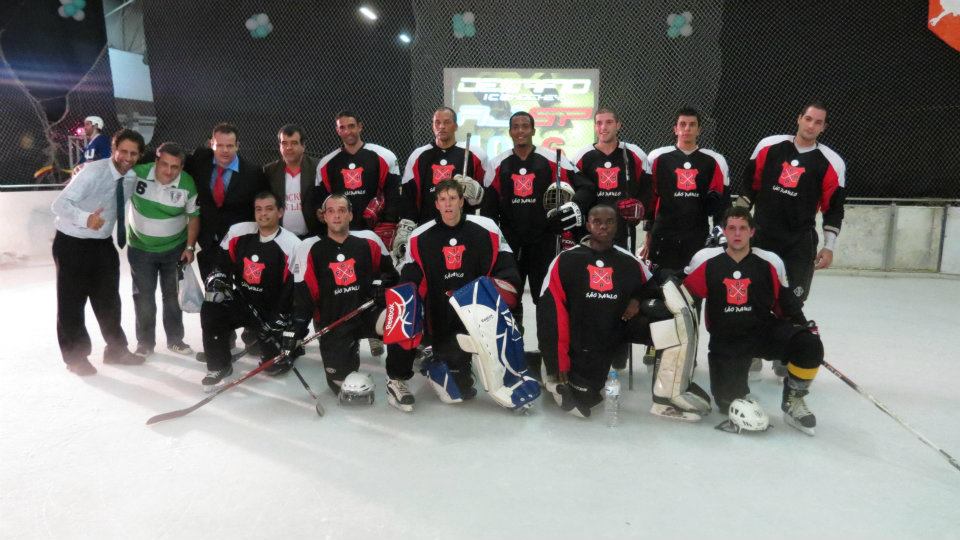 The Sao Paulo team at Ice Hockey Challenge

Eurohockey:
How is the situation of icehockey in Brazil?
Ge Cardoso:
Today we have in Brazil more than 100 teams of Inline hockey and simply for a single reason: in the whole country, there are only two 30mx15m icerinks. These more than 100 teams play in-line just for the lack of rinks. With the globalization now everyone knows what ice hockey is.NHL and World Championship are broadcasted. At my hockey school I have a little group of 20 children (5-10 years) who know all the rules and love to play hockey videogames. we train every Saturday. The icehockey has all to grow in Brazil and today I can say that is a good business.
Eurohockey:
I remember some years ago there was a plan to try to qualify national team for winter Olympics in Vancouver and to build a regular icerink in Campos do Jordao....How ends up the project?
Ge Cardoso:
Many people talks but do nothing. Currently we have a battle for the power inside the CBDG (Brazilian Ice Sports Federation) My idea with these events is really put the hockey in the media just as an event. People pays, enter and watch a one hour and half show of rock and ice hockey. Thus the audience will automatically become fan of this modality and then will be easier a possible deployment of hockey purely as a sport.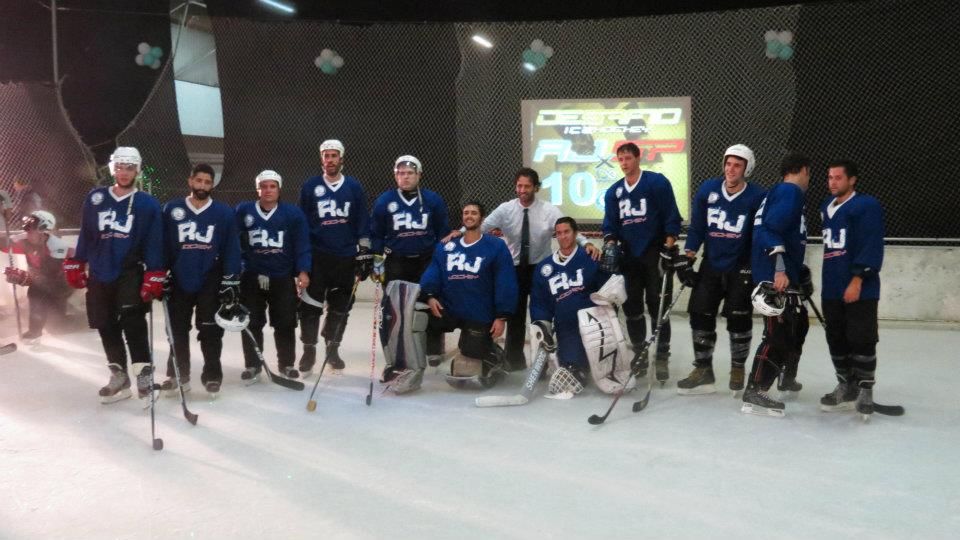 The Rio de Janeiro team at Ice Hockey Challenge


Eurohockey:
In 2009 and 2010 there was a national league, why ceased? Is there a project to revamp it?
Ge Cardoso:
It wasn't a National League, this championship to which you refer, it was played on a 20m x 10m rink inside a mall in Sao Paulo and it wasn't .. national, just some games in this small rink. A national league is not yet ready, but I have plans about it .
Eurohockey:
What are the main problems to develope icehockey in Brazil? Just the lack of rinks?
Ge Cardoso:
Lack of rinks is the biggest problem, but, as I said, we have to "plant" the idea of icehockey firstly as a show and then as a sport.
Eurohockey:
Argentina recently played a couple of friendlies in Mexico...is there a national team? or a project for international camps and/or matches?
Ge Cardoso:
We haven't an official rink and it makes everything difficult. I have friends in Argentina, this year we'll go there in September to play in Ushuaia
Eurohockey:
What is the future for Brazilian icehockey?
Ge Cardoso:
Uncertain at the moment, but with a huge potential…we already have teams of Inline Hockey all over country. It's really a question of investment in this market still unexplored
Eurohockey:
Thanks for your time and the answers
Ge Cardoso:
Thanks to Eurohockey.com for the attention on Ice Hockey in Brazil. I wanna take this opportunity to say that we have players to compete at the II Division of the Ice Hockey World Championship. If we set up the Brazilian National Team for sure we will be at the level of Mexico, Japan, Israel or China (we have in-line hockey players with great experience of Ice Hockey abroad)
Everything really depends on investment.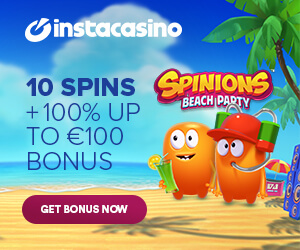 Current events

Czech Rep.: Tipsport extraliga | 1.liga | 2.liga

Slovakia: Tipsport Extraliga | 1.liga

Sweden: SHL | HockeyAllsvenskan
Other: EBEL | Belarus | Croatia | Denmark | Estonia | France | Great Britain | Iceland | Italy | Latvia | Lithuania | MOL-liga | Norway | Poland | Romania | Serbia | Slovenia | Spain | NHL | AHL |
League standings
Game fixtures
League leaders
Home team easily crushed Japan and seems destined to earn the promotion Read more»
Another solid performance and a late goal by Riho Embrich gives the second victory for Baltics against an unlucky Romania, on the verge of relegation Read more»