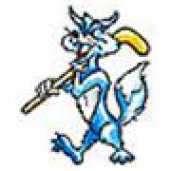 Herning Danish champions
Herning Blue Fox came back from being down 1-3 in the final series against Odense to win gold in Denmark.
Herning won the third final game against Odense 8-1 but was still down 1-3 after four games in the final. But then Herning's Slovakian goalie Lubos Pisar decided to close his goal and in the three last final games he didn't concede any goals and had three consecutive shutouts that gave gold for Herning.
In the seventh and decisive final game in Odense on Saturday Herning quickly took control of the game and had a 3-0 lead after 13 minutes after one goal by Lasse Lassen and two goals by Patrick Bjorkstrand. Odense could never rise from the chock after the bad start and Herning could control the game.
Thomas Spelling made the final score 0-4 on a late power play goal (Herning's third power play mark in the game) and made a total of three points in the game and was also the top scorer of the play off with 10 goals and 10 assists in 17 games. 19 year old Spelling said after the game "It's the culture of hockey in Herning that makes it possible to come back from 1-3 to 4-3". The young star is now expected to leave Denmark for a better league and perhaps he even will be drafted by an NHL team.
American Mitch Ganzak said that coach Todd Bjorkstrand was one of the main reasons that Herning won gold. "I've played hockey for 25 years and I just want to say that I really learnt something this season. Todd is an intense coach and works down to the smallest detail. He demands very much from his players".
The all star team voted by Denmark's ice hockey journalist has also been announced.
Goalkeeper: Lubos Pisar, Herning
Defender: Tyler Gotto, Odense
Defender: Rasmus Nielsen, Herning
Forward: Rob Ricci, Odense
Forward: Frederik Storm, Herlev
Forward: Jordan Smotherman, EfB Ishockey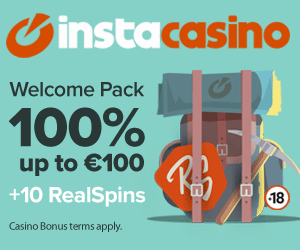 Current events

Czech Rep.: Tipsport extraliga | 1.liga | 2.liga

Slovakia: Tipsport Extraliga | 1.liga

Sweden: SHL | HockeyAllsvenskan
Other: EBEL | Belarus | Croatia | Denmark | Estonia | France | Great Britain | Iceland | Italy | Latvia | Lithuania | MOL-liga | Norway | Poland | Romania | Serbia | Slovenia | Spain | NHL | AHL |
League standings
Game fixtures
League leaders
All the awards for the season were assigned during the General Assembly of the Federation Read more»
The second tier of British hockey is to undergo a re-vamp from season 2019-2029. The new ten-team national division will sit above the long-standing Divisions One and Two, which will continue to be regionalised into North and South. ... Read more»