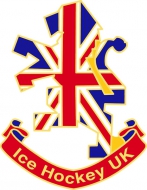 Lee Valley's leader departs
After four seasons East London's Canadian star Blair Dubyk departs home
As Lee Valley Lions Player Coach Blair Dubyk left the ice on Saturday evening he could reflect on four years in British hockey with more than its fair share of drama. With the talented Canadian due to fly home for good, Pro Hockey News caught up with him to share his thoughts.
Like many Canadians that settle in London, Blair Dubyk shipped over his kit from Canada and joined recreational side London Devils playing out of Alexandra Palace.
It was whilst scrimmaging at the Palace that the talents of Dubyk were first spotted by English National League side the Haringey Greyhounds.
"It wasn't the best introduction to British hockey" explained the 31 year old utility player.
"I remember the first couple of practices. They were 11pm practices, they were un-organised, and I saw new players come and go each practice"
"I thought maybe this is how British hockey is. Our first game, we lost 5-0 to Oxford, and I remember thinking we got outplayed in every aspect. It was the same for the next two games. I then realised I was in for a long season. I was right"
Playing as a defenseman for the struggling Greyhounds, Dubyk hit 4 goals and 6 assists in a campaign that saw the Greyhounds finish bottom of the English National League South winning only five games all season.
With numbers like that, and as an import on a bottom placed team, Dubyk was hardly in demand for those coaches who look at statistics and CV's when recruiting guys.
A good showing as a guest in a summer tournament in Paris with Oxford City Stars left the door open for a spot at Oxpens Road, but it was Bracknell Hornets who secured Dubyk's signature thanks to former Greyhounds goalie David Wride's move in the same direction.
Like many decisions in sport, the decision to join Bracknell was a case of right place and right time for the New Westminster, BC born player. The Hornets had a good season in the league and then shocked everyone to win the Play-Offs thanks to a two legged final win over Wightlink Raiders.
Dubyk found himself lifting silverware in only his second season playing in the UK, and only months after the disappointing campaign with Haringey.
"The guys on that team were great" explained Dubyk, who nearly tripled his point's production from the previous year.
"They all knew when to have fun and when to work hard. They were always up for a laugh. I guess that's easy when you're winning"
"I definitely remember the commitment from the guys being a major factor in the success, being mostly locals. They rarely missed a practice and if they did everyone new why. A far cry from the Haringey season"
Despite a big year in Bracknell, and offers from other ENL 1 clubs Dubyk decided to drop to the league below in order to concentrate on work commitments and family life. The less daunting schedule of ENL 2 was more appealing than the 40+ game slog for a man whose priorities in life were changing.
Perennial strugglers Lee Valley Lions picked up the no nonsense Canadian and he soon took charge of coaching matters as well as captaining the team.
"When I signed up for Lee Valley, I thought I would help coach, by looking after the defensemen. But things changed. I moved up to forward and tried to lead the team by example. The guys responded well"
Indeed Lee Valley consolidated in 2010/11 but have been much improved this current season. Currently safely in mid table and having won three of their last four games, the Lions appear to be on an upward trend, however Dubyk says coaching at this level has it's issues.
"The biggest challenge is to get the guys to show up to every practice week in and week out" he admits.
"Being a London club, there are a million and one other things for the guys to do. But when you set a 'no practice - no play' rule. Miraculously practices become a priority"
With the experience of playing in English National League South divisions 1 and 2, and without the bias from growing up with hockey in the UK, Dubyk has a refreshingly honest outlook on the game in the UK at this level.
"I've noticed that guys can play till a older age" said Dubyk, who scored 22 goals in 15 games before his final game in Lee Valley colours.
"I can't remember playing against many players of Tony Blaize, Ross Mackintosh or Doddsy's (Gary Dodds) age when I was growing up. I think it's the lack of body contact through the years. The body hasn't taken as much punishment as perhaps would happen in the leagues in Canada"
"Positives would have to go to the people behind the scenes, the management. Very seldom do they have a kid on the team, but the make sure the team runs smoothly throughout the year"
"Negatives (where do I start), referee's not only the quantity having two or sometimes one man systems for a game. I completely understand having a linesman, who is 18 and it's his very first game with the stripes on. I just worry about who he learns from"
"Its kinda like the blind leading the blind. The quality, in the four years here, I have seen the same players get better and better. I have failed to see the same in the refs (bar Stefan Hogarth). They are allowed to have an off game once in a while, they are human, but some are known for being just poor. They are very inconsistent, each having their own way of doing things. I think the EIHA just need to invest more on the officiating"
With Dubyk ready to head back to Canada thanks to the biting recession in the UK, many people fear that Lee Valley will have a big hole to fill both on and off the ice. As their go to guy for the past two season, Dubyk has offered a solid presence within the East London based club, and many wonder where the club will go next.
"The team will be fine" predicts Dubyk with a smile.
"They have a good core group who will anchor the club for the next few years, plus some promising kids from the juniors"
"Eddie Joseph the manager is the key to that club. Many London teams have come and gone. Some people may not agree with Eddie on the way things are done, but he has proved his way is working by icing team every year since 2005"
In Dubyk's last game at the Den, Lee Valley destroyed Bristol Pitbulls with an emphatic 12-1 win. The Canadian national anthem was played in the departing coach's honour and he secured a fitting send off from the fans and players alike.
"Ya it was great" admitted Dubyk when asked if he enjoyed his final game in a Lions shirt.
"Did I feel emotional? A little bit. Lee Valley Lions and the fans have been good to me for the last two years. If I could stay I would, but unfortunately I'm a victim of the recession"
"I've made many friends and a few enemies over here. I don't know how many years I've got left on the ice. The older you get, there seems to be more and more priorities"
And with that reality check, from a man of principles and a man who has ridden the rollercoaster of British hockey like many imports before him, Dubyk gets ready to depart to Saskatoon.
A town with only 260,000 people but with sixteen indoor rinks and over thirty if you include the outdoor ones, Dubyk will not be short of hockey back home however before anyone gets jealous, just note that the temperature there at the beginning of this month was -47.
Not even the harshest UK winter would get close to that.

Czech Rep.: Tipsport extraliga | 1.liga | 2.liga

Slovakia: Tipsport Extraliga | 1.liga

Sweden: SHL | HockeyAllsvenskan
Other: EBEL | Belarus | Croatia | Denmark | Estonia | France | Great Britain | Iceland | Italy | Latvia | Lithuania | MOL-liga | Norway | Poland | Romania | Serbia | Slovenia | Spain | NHL | AHL |
League standings
Game fixtures
League leaders
South Korea's men's Olympic hockey dream is over after Finland defeated the host country 5-2 on Tuesday evening in PyeongChang. Read more»
Germany is off to the quarter-finals after beating their Swiss rivals 2-1 in overtime on Tuesday. Read more»