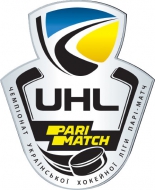 At the height of a conflict with clubs, the Federation pushed Donbas and Kramatorsk out of the League. Mariupol and Biliy Bars leave the League as sign of solidariety Read more»
21 Nov 2021 | H K Gomel of Belarus will progress to the Superfinal after beating a weary looking Sheffield steelers 4-0. Read more»

20 Nov 2021 | .Sheffield Steelers took a giant step towards the Superfinal with a 3-2 win over Olimp Riga giving them six points in this group. Read more»

19 Nov 2021 | A shortbenched Steelers side held on to beat AAlborg Pirates in the second game of group F. Read more»
Continental Cup Superfinals held in Aalborg
The International Ice Hockey Federation announced the Continental Cup Superfinals will be held in Aalborg, Denmark from 7 to 9 January 2022.
Matches will be held at the "Gigantium" arena, one of the largest indoor arena in the country, with a capacity of 5,000 spectators
Host Aalborg Pirates will face Saryarka Karaganda (Kazakhstan), Cracovia Krakow (Poland) and HC Gomel (Belarus)
(04 Dec 2021)
China withdraws
The Chinese U20 national team won't participate in the 2022 World U20 Championship Division II Group B in Serbia due to the COVID-19 pandemic and travel restrictions.
(01 Dec 2021)
Bratislava Capitals withdraws from Austrian ICE Hockey League
After the recent tragedies Bratislava Capitals decided to withdraw from the league play this season.
(16 Nov 2021)
SK Trhači Kadaň withdraws
SK Trhači Kadaň is withdrawing from the Chance liga, Czech second league, for financial reasons.
(15 Nov 2021)
National League game postponed
Due to Covid cases at EV Zug, tonight's game against HC Davos has been postponed as a precaution.
(19 Oct 2021)
Luc Tardif elected new IIHF President
Hockey France Federation President and former IIHF treasurer Luc Tardif is the 19th President of IIHF and the 2nd French after pioneer Louis Magnus
He won at fourth rounds of voting, taking 67 votes (63.21%).
Czech Petr Briza has been elected Senior Vice-President.
(25 Sep 2021)
HC Tel Aviv win Israel Elite Hockey League
- Josh Greenberg
July became hockey month in Israel, as for the 1st time ever, a competitive Summer league with international talent came to Israel.
The 4 team league completed a 9 game season, finishing with a bronze and gold medal game.
In the bronze Medal game, the Jerusalem Capitals ended a 4 game losing streak to finish the season on a high-note, defeating the Bat Yam Dolphins 8-6.
In the Gold Medal game, HC Tel Aviv came from last place to be in this game, against 1st place Holon Vipers.
This was an exciting final, where defense was non-existent! After 3 periods, the score was 8-8. The two teams played sudden-death 3-on-3 overtime, when playoff MVP Michael Gennello went on the breakaway and scored the game winner, to give HC Tel Aviv the league championship!
(08 Aug 2021)
Harijs Vītoliņš named Latvia coach
Harijs Vītoliņš, 53, is the new coach of Latvia National Team. The former Spartak Moscow coach will be assisted by Artis Ābols. Vītoliņš replaced Avangard Omsk coach Bob Hartley and will try to qualify Latvia for the Winter Olympics at the end of August in Riga
(26 Jul 2021)
Do you know that you can support us and show your support for your favourite player or club at the same time. Find the profile of your favourite and click the link to buy a sponsorship of the profile.

Staff wanted
A large group of hockey fans from around world has helped build this site. We are always looking for more people that want to help out. It doesn't matter if you want to write articles, work with player stats or just want to help out with something else. If you're interested in helping us making this site even better, please contact us at
info@eurohockey.com.
Forums are great

Discuss your favourite team or player with other fans on one of our discussion boards!
Current events
External links

Czech Rep.: Tipsport extraliga | 1.liga | 2.liga

Slovakia: Tipsport Extraliga | 1.liga

Sweden: SHL | HockeyAllsvenskan
Other: EBEL | Belarus | Croatia | Denmark | Estonia | France | Great Britain | Iceland | Italy | Latvia | Lithuania | MOL-liga | Norway | Poland | Romania | Serbia | Slovenia | Spain | NHL | AHL |
League standings
Game fixtures
League leaders