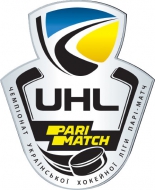 Full analysis of the last 10 seasons of the Ukrainian ice hockey championships Read more»
22 Jul 2021 | Full analysis of the last 10 seasons of the Ukrainian ice hockey championships Read more»

01 Jul 2021 | After a year off due to the COVID-19 pandemic, the traditional competition restarts in September Read more»

22 Jun 2021 | The Alliance of European Hockey Clubs (E.H.C.) has announced the nominees for the 2021 Fenix Outdoor – Warrior European Hockey Awards. Read more»
Harijs Vītoliņš named Latvia coach
Harijs Vītoliņš, 53, is the new coach of Latvia National Team. The former Spartak Moscow coach will be assisted by Artis Ābols. Vītoliņš replaced Avangard Omsk coach Bob Hartley and will try to qualify Latvia for the Winter Olympics at the end of August in Riga
(26 Jul 2021)
Belarus Salei Cup calendar unveiled
The 2021-22 edition of the Belarus Cup, named after Ruslan Salei, was unveiled: the competition will be held according to the classical scheme: two groups at the first stage and the final four
In the upcoming season, the 12 teams of the newly reunified Extraliga will take part in the tournament: Yunost Minsk, HK Gomel, Shakhtar Soligorsk, Metallurg Zhlobin, Dynamo Molodechno, Neman Grodno, Khimik Novopolotsk, HK Brest, Lokomotiv Orsha, HK Mogilev, HK Lida, HC Vitebsk. They will be divided into two groups of 6 teams and will play a one-round mini-tournament
The winners of the group are guaranteed tickets to the final four.
The current winner of the trophy - Dynamo Minsk - will enter directly into the final four. The last participant will be selected among the teams finishing in the second places in the groups and will have the best rating at the end of the 2020/21 season
The final four will be hosted by one of the clubs that won the right to play in the second stage of the tournament.
Group A: Yunost Minsk, Shakhtar Soligorsk, Dynamo Molodechno, Neman Grodno, HK Brest, HK Lida.
Group B: HKGomel, Metallurg Zhlobin, Khimik Novopolotsk, Lokomotiv Orsha, HK Mogilev, HC Vitebsk.
Complete calendar here
(11 Jun 2021)
2022 U18 groups
After the end of the 2021 World U18 Championship the groups for next year's championship are known.
Group A: Canada, Finland, USA, Switzerland, Latvia
Group B: Russia, Sweden, Belarus, Czech Republic, Germany
(07 May 2021)
Individual awards from the U18 Worlds
Media All Stars: Sergei Ivanov (G), Aleksi Heimosalmi (D), Brandt Clarke (D), Connor Bedard (F), Matvei Michkov (F), Samu Tuomala (F)
MVP: Matvei Michkov
Best Goalkeeper: Benjamin Gaudreau
Best Defenceman: Aleksi Heimosalmi
Best Forward: Matvei Michkov
(07 May 2021)
Switzerland vs France games cancelled
The national team games between Switzerland and France scheduled for today and tomorrow have been cancelled because a French player tested positive for Covid-19.
(07 May 2021)
Donbass Donet'sk will play in the Champions League
The Board of the Hockey Champions League decided to allocate a wild card for the champion of Ukraine Donbas Donet'sk.
The Ukrainian champion will play home matches of the most prestigious European tournament on the ice of the Kiev Sports Palace.
Since Donbass will not be able to take part in the Continental Cup, its place in the tournament will be taken by the vice-champion of Ukraine Sokil Kyiv
(03 May 2021)
SA Akureyri continues dynasty in Iceland
In a season plagued by the sanitary restrictions, with many canceled games and a shortened regular season, Skautafelag Akureyri confimed the dominance in the domestic hockey scene, winning the 4th consecutive Iceland League title, the eighth in the last 10 years.
The team from the north of the country swept Fjolnir in 3 games of finals: 2-1 ; 3-1; 3-0
(30 Apr 2021)
Denmark beats Sweden for the first time ever
For the first time in 22 attempts Denmark managed to beat Sweden tonight in Malmö. Denmark only had 8 shots on goal but managed to score 3 goals to beat Sweden 3-2.
Mathias From, Nicklas Jensen and Nicolai Meyer scored the Danish goals. Sebastian Dahm in the net made 32 saves.
(29 Apr 2021)
Do you know that you can support us and show your support for your favourite player or club at the same time. Find the profile of your favourite and click the link to buy a sponsorship of the profile.

Staff wanted
A large group of hockey fans from around world has helped build this site. We are always looking for more people that want to help out. It doesn't matter if you want to write articles, work with player stats or just want to help out with something else. If you're interested in helping us making this site even better, please contact us at
info@eurohockey.com.
Online Casinos Resources
Check out CasinoFever.ca for the best comparison of Canadian casinos online.
Forums are great

Discuss your favourite team or player with other fans on one of our discussion boards!
Current events
External links

Czech Rep.: Tipsport extraliga | 1.liga | 2.liga

Slovakia: Tipsport Extraliga | 1.liga

Sweden: SHL | HockeyAllsvenskan
Other: EBEL | Belarus | Croatia | Denmark | Estonia | France | Great Britain | Iceland | Italy | Latvia | Lithuania | MOL-liga | Norway | Poland | Romania | Serbia | Slovenia | Spain | NHL | AHL |
League standings
Game fixtures
League leaders