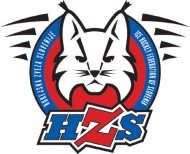 Slovenian farce – part two: The outcome
An extraordinary meeting of the HZS (Slovenian Ice-hockey Federation) was held yesterday in Ljubljana. Once again, there was one main theme of this meeting: the voting for President Mr.Matjaz Rakovec.
As mentioned in an earlier article (
July 30th 2011
) the so called Control Board of HZS claimed Rakovec has no longer right to stay as a head of HZS. They accused him of some irregularities and the voting on it was quite suspicious. As it turned out not a single allegation seemed to be true and Rakovec stayed at his position.
The Control Board's (non formal) leader and former chief of HZS Ernest Aljancic tried once more. In yesterday's meeting the voting went clearly Rakovec's way. Allusions once again went the other way around. There are rumors about Aljancic's provisions during his long term shift as a head of HZS, and many other acquisitions, though there are no legal actions against Aljancic to this date.
Satisfied with outcome Mr.Rakovec said that Aljancic has surely done some great job in the past, but it is time to move on. He cleared that during the last year HZS reduced its debts for 950,000 EUR and improved on many organization fields. Rakovec says that he has four year plan including better work with younger selections in Slovenia, plan for the National team to become a regular member of the highest pool in the world's hockey and a big wish – to participate in the Winter Olympics.
Aljancic of course was very dissatisfied. He claimed he had devoted many many years of his life for the benefits of Slovenian hockey. Some said it was clearly the man's benefit, too. However, Aljancic was offended and stated that he is stepping out of HZS, wishes no longer to remain on any position and he won't help in the future projects even if asked for.
Media and fans were clearly excited about Aljancic's reaction.
So much about the farce off the ice. In the meantime the best – and only two professional – teams from Slovenia HK Acroni Jesenice and Olimpija Ljubljana are preparing to start yet another season of competing in an open Austrian Championship which starts tomorrow.
Slovenia's ice hockey fans were also in a big shock after the Lokomotiv Yaroslavl plane crash in Russia. Condolences to families, friends and the whole ice hockey world from Slovenia. The pain is enormous.
Current events
External links

Czech Rep.: Tipsport extraliga | 1.liga | 2.liga

Slovakia: Tipsport Extraliga | 1.liga

Sweden: SHL | HockeyAllsvenskan
Other: EBEL | Belarus | Croatia | Denmark | Estonia | France | Great Britain | Iceland | Italy | Latvia | Lithuania | MOL-liga | Norway | Poland | Romania | Serbia | Slovenia | Spain | NHL | AHL |
League standings
Game fixtures
League leaders
The tenth title comes after a dominated final series, won in just 4 games. Read more»
Even if this is site mainly about European ice hockey we always look out for hockey around the world. In this piece we take a look back at some historic NHL moments. Read more»