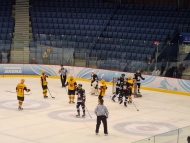 Punks take a lesson
In the openinig night of Continental Cup in Vilnius, Valk Tartu leaves no way out to the hosts
The Continental Cup is back after a two-years hiatus with the first round played in Vilnius and Brasov
The Group B is made up with only 3 teams due to the withdrew of Crvena Zvezda Belgrade. Thus are the hosts and vice-champions of Lithuania of Hockey Punks, the champions of Iceland of Skautafelag Akureyri and the Estonians of Valk Tartu to compete for a place in the second round in October.
The opening match sees Estonians and Lithuanians face off: both teams have strengthened the roster and have to advance to the next round as a goal.
Former international striker Tadas Kumeliauskas is the most prestigious addition to the Vilnius side, which has several national team players on the roster, while Valk Tartu signed Latvian Kriss Lipsbergers from Sweden's Kiruna.
Valk's start was lightning-fast and after 6 minutes the team was already two goals ahead, scored by Lipsbergs and Russian Fyodor Gusynin. The hosts try to react, especially with long shots, but it is still Valk to score on the counterattack, with Ivan Akimov ready to deflect a precise assist from Lipsbergs. A minute later comes the first goal of the Punks, thanks to a persistent action ended by a touch from Alexei Kuveko. In the latter part of the first period the game is less intense, with Valk having the best chances.
The second period opens with a fantastic save by Baltrunas on Stefan Garanin, but for the rest of the time the Punks are looking more insistently for goals, with several chances always well controlled by goalie Andrei Bunin
In the last period, the stamina of the Punks received a severe blow in the 44th minute, when Dmitri Shapovalov found his fourth goal with a long shot passing through traffic in front of Baltrunas. A mess of the Estonian defense gives some hope to the hosts: Baltrukonis steals a puck and gives Rybakov an easy assist shorthanded. A minute after Ivan Akimov restores the distance with his second personal goal. Fyodor Gusinin also inscribes his name for the second time in the scorelist, with a clever touch to anticipate Baltrunas. The Punks have disappeared from the ice and Valk ends the period by increasing the goal difference: Alexei Voitsekhiivsky and Dmitri Shapovalov score, before the third Lithuanian goal, again with Kuveko.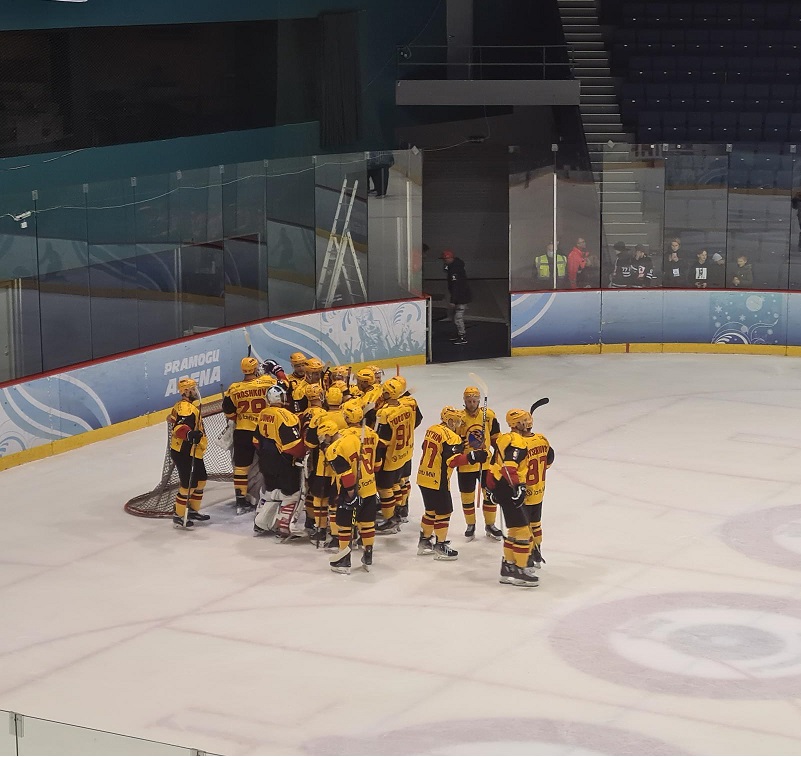 Current events
External links

Czech Rep.: Tipsport extraliga | 1.liga | 2.liga

Slovakia: Tipsport Extraliga | 1.liga

Sweden: SHL | HockeyAllsvenskan
Other: EBEL | Belarus | Croatia | Denmark | Estonia | France | Great Britain | Iceland | Italy | Latvia | Lithuania | MOL-liga | Norway | Poland | Romania | Serbia | Slovenia | Spain | NHL | AHL |
League standings
Game fixtures
League leaders
After a 4-years hiatus, a Kazakh club could be back in Russian Second League Read more»
In late Spring, 2023, the International Ice Hockey Federation will host the 86th Men's Ice Hockey World Championships. The competition is easily global ice hockey's biggest event, with hundreds of thousands of fans traveling for each world championship finals event. ... Read more»