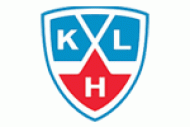 The KHL Board approved the structure of the league for the season 2021/2022
Season is set to begin on September 1, 2021. Admiral Vladivostok should come back
The KHL Board has approved the structure of the Kontinental Hockey League championship for the 2021/2022 season.
In the regular season, the teams will play 56 matches - one game at home and away with each team (46 games), another match at home and away with five teams of their conference (10 games)

The regular season is set to begin on September 1, 2021 with the Opening Cup match between Avangard and CSKA and end on March 1, 2022.
As part of the regular season, there is also a break for the Olympic Games, which will be held in February 2022 in Beijing.
The start of the playoffs is scheduled for March 4, 2022 and, if necessary, the seventh game of the final series will take place on April 30, 2022.
In order to optimize the conduct of the Championship and in connection with the increase in the number of participants in the Championship to 24 *, the following changes have been made in the distribution of teams by divisions and conferences:
- Torpedo Nizhny Novgorod was transferred to the Bobrov division of the Western Conference
- Severstal Cherepovets moved to the Tarasov division
- Admiral Vladivostok, if returned, would take a place in the Chernyshev division. Admiral was accepted into the list of participants and will be allowed to participate in the 2021/2022 season, subject to the repayment of the debt to hockey players and coaches for the 2017/2018 season by July 31, 2021.

- Kunlun Red Star was sent to the Kharlamov division.
Current events
External links

Czech Rep.: Tipsport extraliga | 1.liga | 2.liga

Slovakia: Tipsport Extraliga | 1.liga

Sweden: SHL | HockeyAllsvenskan
Other: EBEL | Belarus | Croatia | Denmark | Estonia | France | Great Britain | Iceland | Italy | Latvia | Lithuania | MOL-liga | Norway | Poland | Romania | Serbia | Slovenia | Spain | NHL | AHL |
League standings
Game fixtures
League leaders
IIHF President expressed a clear position on the situation in Ukrainian hockey during a meeting with the Federation Read more»
Ted Brithen scored three goals when Rögle beat another Swedish team, Frölunda, in the first of two games in the Champions Hockey League semi finals. Red Bull München and Tappare were supposed to play in Münich but that game was canceled ... Read more»