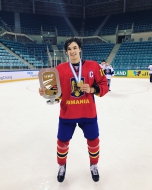 The ice boy
Scoring at the first appearance in the Romanian League, Erste Liga and with national team: Romanian hockey wonderkid Andrei Vasile doesn't know what the emotion of the first time means
Eurohockey meets the raising star of Romanian hockey Andrei Vasile.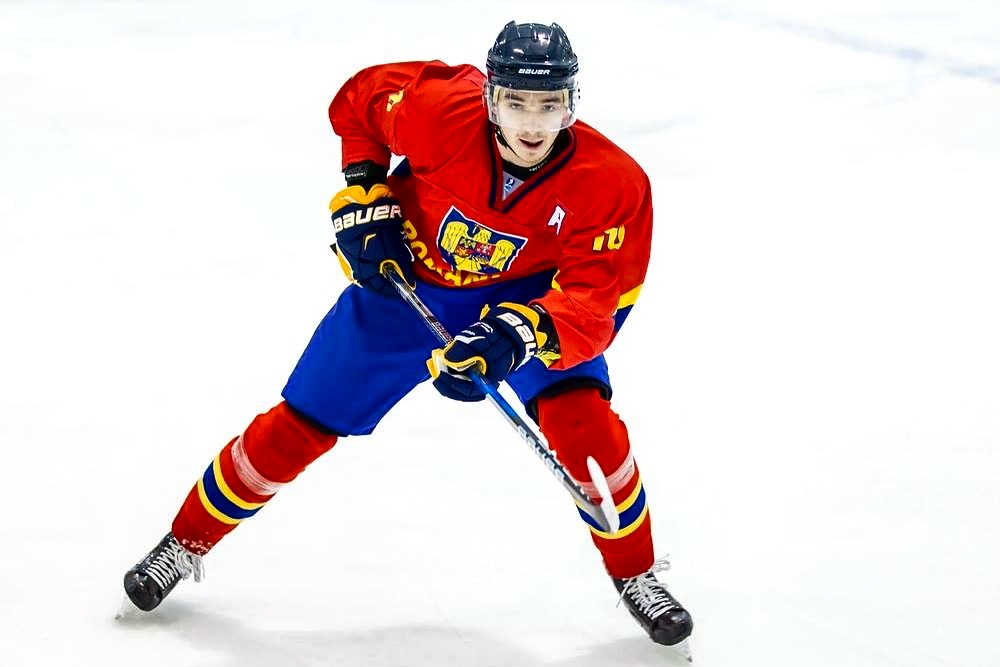 The young player's career looks like that of a predestined one: born in Braşov, he debuted in the Romanian league at the age of 16 in the 2015/2016 season, notching a goal and an assist against the Steaua Bucharest. In the same season, it comes also the debut in the more competitive MOL league (now Erste Liga), but Andrei overcomes even this most demanding challenge by scoring a hat-trick against the Fehervar Titanok. After a positive experience overseas in Canada, where he played for Knights of Meaford and Toronto Predators (for which he scored 15 goals and 6 assists) in the GMHL league,  in the 2017-2018 season he returned home, where he played 2 games in the Erste League and 13 games in the Romanian Championship (and scored 13 points: 7 goals and 6 assists).  Meanwhile he debuted with the national team of Romania at the "Baltic Challenge Cup Tournament", where he scored a goal against Estonia and an assist against Metallurg Zhlobin. Also, in career, played 25 games for Romania's U18 national team (scored 17 goals) and 15 games for Romania's U20 team (scored 3 goals).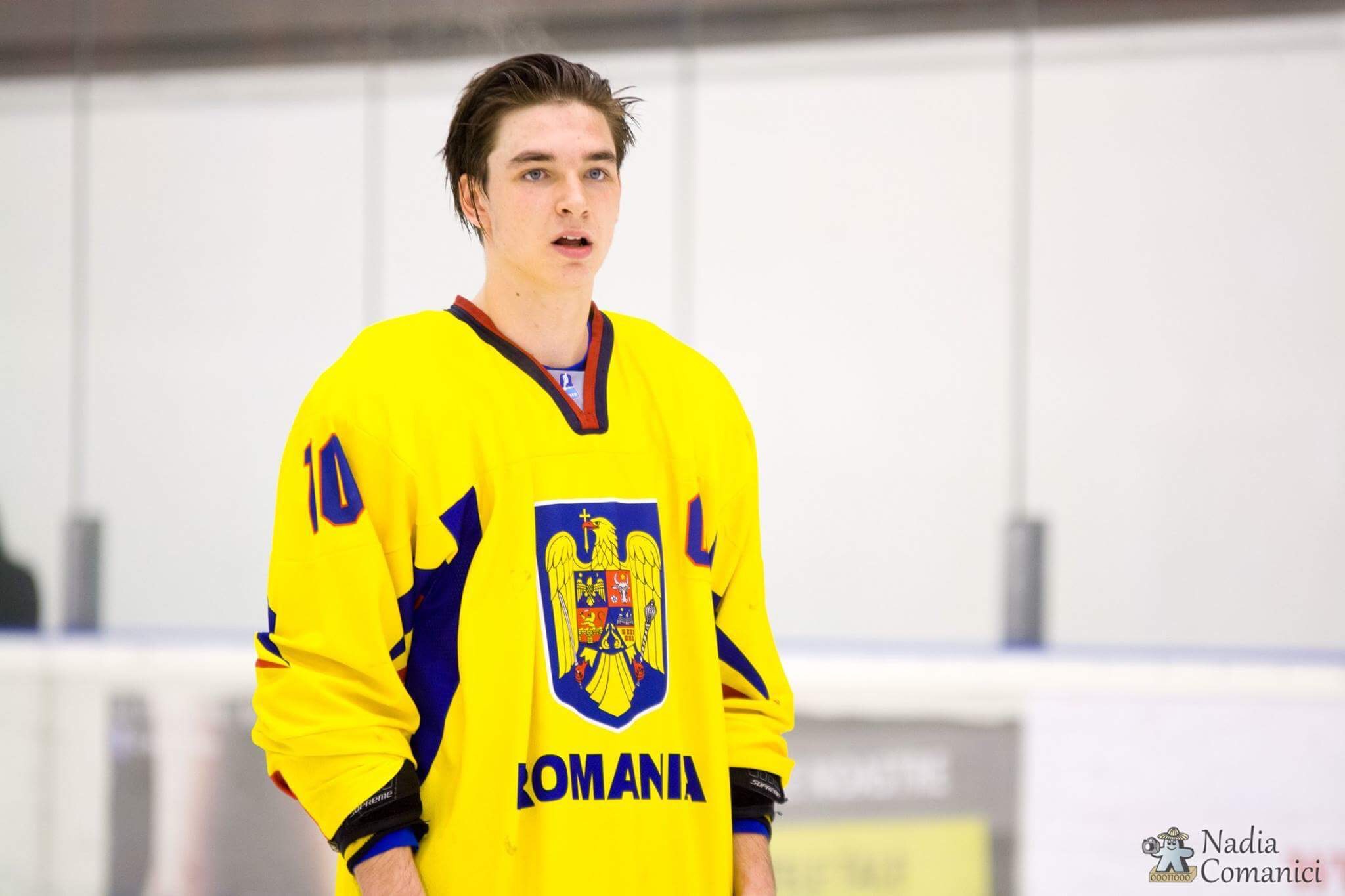 Eurohockey: Andrei, how did you become an hockey player?

 Its a funny story, I was born with what I call a "talent" of learning things fast, especially if related to sports. Was my first winter in contact with the ice when I was 6 years old and after a few public skating sessions I was getting better and start to like skating . One day I go back at the ice rink and before the public skating, the junior hockey team had practice. While I was skating, the coach from the junior team was looking at me, I think he notices that I'm skating pretty good, so at the end of the public skating, the coach approached my parent and asked them if I dont want to start playing hockey. This is how my career as hockey player started .

Eurohockey: You born, grew up and currently play in your hometown Brasov, but you are one of few Romanian players to have had an experience abroad, playing in Canada in 16-17 season. Why isn't so common to go abroad for Romanian players?

Hockey in Romania is still growing, not many people know about hockey, and that's a reason because not many players get aboard. Also the most of players that make it to the pro level are looking to get to play for their hometown and then across Europe. Romania have a good level of hockey but our sport need to be promoted better, so young players can be helped to get better and better so they can prove theirself at pro level and be watched by teams. Also, it's urgent and important to form new teams in Romania


Eurohockey: How was the experience in Canada? How was the life? what are the biggest differences with Romanian hockey?

My experience in Canada was great, i learn a lot! The games I played there give me a lot of experience,  I've got the chance to meet a lot of great people that helped me to adapt me  there and face the problems I had and I want to thank them for that. In my opinion as a hockey player, hockey in Canada and hockey in Romania are two different styles, of course Canada have more hockey knowledge and when you watch these two "hockey styles" you will notice the difference. In Canada the players are very skilled with their hands and hockey sens while here in Romania we are good skaters and play more physical. I notice this on the level I played .


Eurohockey: Why did you come back after one season?

I came back after one season beacuse one and only reason, I'm still in high school, and while I was there I had a hard time tryng to get in school, and I failed. I had to find a way to keep playing hockey and finishing school . So the only way to do that was to get better so I can be accepted in the first team of my hometown to start play pro hockey and also go to school .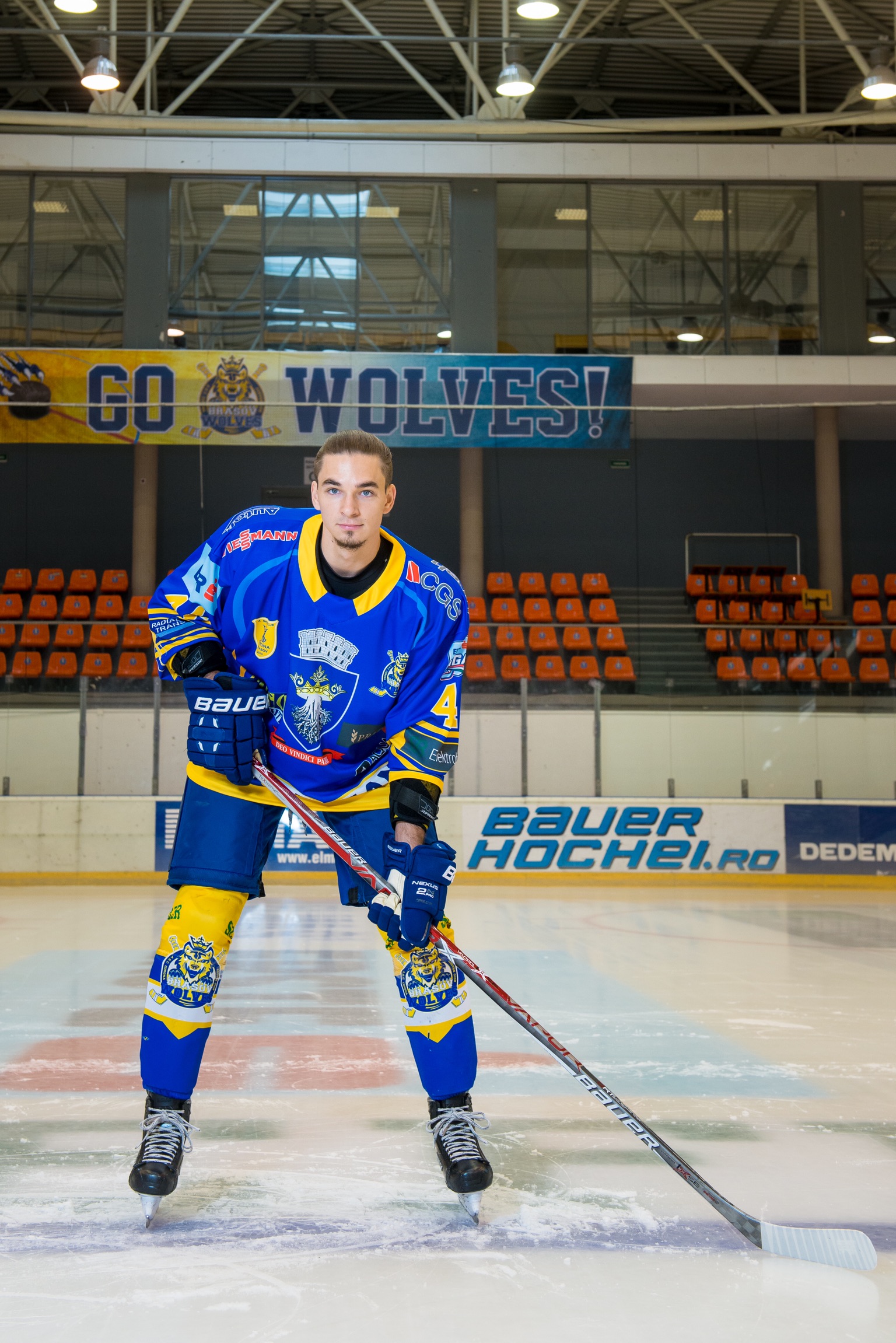 Eurohockey: Last season you debuted with national team at the World Championship in Lithuania escaping from relegation: is it different to play in the national team and in the club? What are the goals for Romania national team?

Is it a little bit different in a good way because you get to play with different players from your country, but also play aginst different players and teams than at your club . And you also have to be proud because you represent your country at an international level. I consider that the goal for the national team its not only to avoid the relevation but to be in top three and - why not - aiming the first place.
Eurohockey: Who is the strongest opponent you've played against?

This is a pretty hard question to answer because I faced a lot of strong opponents, but i think the most hard games I had when I first starting to play in the senior team when I was 16, first games felt hard on my body .



Eurohockey: Who is your idol in hockey? from who did you learn more?

I dont think I have an idol in hockey,  Iwatch a lot of players in the NHL and try to see how they think, how they react, how they read the game. But the one I like the most is Connor McDavid and I think everybody know why :) , he is a young player with a lot of abilities and hockey sense.



Eurohockey: How do you see your future as player? what is your dream as an athlete?

I want to go as high as possible in hockey, it's hard to describe my future, but I know if I work hard enough I can someday play as star in a top league


Eurohockey: Hockey in Romania seems popular mostly in the "hungarian" part of the country, What could be done to popularize this sport?

I think that the first thing to do to popularize this sport is to build more ice rinks, so more and more people across the country can get to "taste" the beauty of this sport. The second thing to do is to promote this sport massively and by any means .




Czech Rep.: Tipsport extraliga | 1.liga | 2.liga

Slovakia: Tipsport Extraliga | 1.liga

Sweden: SHL | HockeyAllsvenskan
Other: EBEL | Belarus | Croatia | Denmark | Estonia | France | Great Britain | Iceland | Italy | Latvia | Lithuania | MOL-liga | Norway | Poland | Romania | Serbia | Slovenia | Spain | NHL | AHL |
League standings
Game fixtures
League leaders
Kaunas City celebrate the qualification to the second round of Continental Cup with a ten-goals victory over Skautafelag Rejkyavik Read more»
Estonian champion wins KHL Zagreb ensuring first place for the home team Read more»