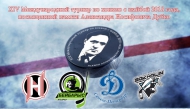 Dinamo shines again at Dubko Memorial
In the first tournament of off-season, VHL champion Dinamo St. Petersburg retains the trophy
The traditional tournament held in Grodno, Belarus, dedicated to the memory of Alexander Iosifovich Dubko, is a kind of official opening of the off season, before the month of August, where all the teams have a very busy agenda.

Despite a team with a lot of young players from junior squad, VHL champion Dinamo St. Petersburg confirmed the victory obtained last year, closing the tournament with a perfect record, even if with just a victory in the regular time, in the last game against Kazakh Beybarys Atyrau. Other teams partecipating were host Neman Grodno and Asia League silver medalist HC Sakhalin

"Since the second game, the team has meshed, said Dinamo coach Leonids Tambijevs, the young guys are beginning to understand the style of our play. They need to change many things: culture, stereotypes, change the attitude.Youth hockey is one level, but here all are adult men playing, it's an adult league. Here it is necessary to change everything in another direction."
Results:
26.07.2018.
Dinamo Spb - HC Sakhalin 3-2 SO

Neman Grodno - Beibarys-Atyrau 1-2

27.07.2018.
Beibarys-Atyrau - HC Sakhalin 0-4

Dinamo Spb - Neman Grodno 2-1 SO

28.07.2018.
Dinamo Spb - Beibarys Atyrau 3-1

Neman Grodno - HC Sakhalin 0-3

Final placement:

1st place: DInamo St. Petersburg
2nd place : HC Sakhalin Yuzhno-Sakhalinsk
3rd place: Beibarys Atyrau
4th place: Neman Grodno
Awards:

The best players for each team: Andrei Biryukov (Dinamo), Alexei Yeryomin (Sakhalin), Dmitry Voloshin (Beibarys) and Vitaly Trus (Neman).
The best scorer of the tournament with 4 (1 + 3) points was Maxim Yushkov (Sakhalin).
Current events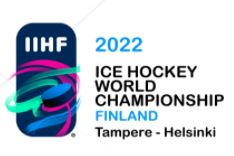 External links

Czech Rep.: Tipsport extraliga | 1.liga | 2.liga

Slovakia: Tipsport Extraliga | 1.liga

Sweden: SHL | HockeyAllsvenskan
Other: EBEL | Belarus | Croatia | Denmark | Estonia | France | Great Britain | Iceland | Italy | Latvia | Lithuania | MOL-liga | Norway | Poland | Romania | Serbia | Slovenia | Spain | NHL | AHL |
League standings
Game fixtures
League leaders
The second European club competition celebrates the quarter of century starting the battles for the silver plate in September Read more»
Ice Hockey is a very popular sport. One of the main reasons for this popularity is that the game is very fast, and each match is full of exciting moments. Even though Ice Hockey is already very exciting, some people want ... Read more»