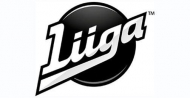 Liiga quarterfinals: A matter of seconds
The favourites have all won their quarterfinals in the Finnish league and will meet in the Semis. Lukko and SaiPa get the consolation prize.
Lahti Pelicans vs Helinki IFK 1-2 (series 2-4)
In the last 3 games the Pelicans proved that their participitation in the playoffs was not just a fluke and gave HIFK some tough afternoons. Game 6 was no exception from this rule. After 25 minutes dominated by the defense players, HIFK's Jasse Ikonen was awarded a penalty shot, but failed to get past Niko Hovinen. 7 minutes later Lahti scored on a powerplay. Juha Leimu lost the puck while faking a shot, but Marko Pöyhönen could chip it over to Juhani Tyrväinen, who had an open net in front of him to score in.
In the last period shots on goal were still a rarity and so it was an individual effort by Tommi Taimi, who provided Helsinki with the equalizer. Overtime was looming, but with 12 seconds left on the clock Corey Elkins found himself in a fight for the puck in the slot, seeing the open Jasse Ikonen on the right side. He chipped the puck to him and Ikonen used his second chance of the night to become the game winner.
TPS Turku vs Kärpät Oulu 2-3 OT (2-4)
TPS wanted to force a seventh game and seemed to be heading in the right direction early on. Six minutes were played when Francis Pare was given a breakaway by an overcommitting Kärpät defense, which led to the 1-0. Seven minutes later Henrik Tallinder set the game to 2-0 with a shot from an acute angle out of the left corner.
This score stood for 33 minutes as TPS could limit Kärpät's feared offense to only 9 shots over the first two periods. A powerplay should give the game a turn. A combination via Sebastian Aho and Mika Pyörälä was finished by talent Jesse Puljujärvi. With 6:23 minutes left in the game Saku Mäenalanen evened the score from the slot, where he was left all alone.
Overtime came, but did not take long. On the very first attack Adam Masuhr had the chance to play an easy pass into the slot, where Sakari Manninen scored just 16 seconds into extra time.
SaiPa Lappeenranta vs JYP Jyväskylä 1-3 (2-4)
SaiPa could keep the hopes for a game 7 up for quite some time. After trading goals with JYP in the first period, Mikko Kalteva scored for JYP three minutes into the second period to give Jyväskylä a 2-1 lead. That score remained until seconds before the end. But when Jani Nieminen had left his goal, it was Jani Tuppurainen, finalizing a 3-1 road victory for JYP that catapulted them into the Semi-Finals.
Nevertheless, there was at least a bit of a bright side for SaiPa: As all four Semi-Finalists are holding an A-license for the CHL, the remaining two spots were awarded to the highest finishing quarterfinal losers, which turned out to be SaiPa and Lukko Rauma.

Czech Rep.: Tipsport extraliga | 1.liga | 2.liga

Slovakia: Tipsport Extraliga | 1.liga

Sweden: SHL | HockeyAllsvenskan
Other: EBEL | Belarus | Croatia | Denmark | Estonia | France | Great Britain | Iceland | Italy | Latvia | Lithuania | MOL-liga | Norway | Poland | Romania | Serbia | Slovenia | Spain | NHL | AHL |
League standings
Game fixtures
League leaders
Gary Graham parted ways with EIHL side Nottingham Panthers this morning. Read more»
With a 5-2 win for Cardiff and 4-1 win for Angers they will take their place in the Superfinal. Read more»