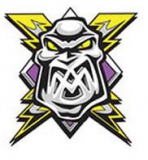 Did you find any incorrect or incomplete information? Please, let us know.
Season 2023-2024
Current roster
season 2023-2024
* no longer in the club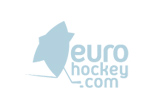 Adress: Silver Blades Ice Rink
Oakfield Road
Station Site
Altrincham
WA14 1BA
Phone: +44 08700 85 29 29
Capacity: 2000
Opened in: 2007
At the end of the 2014-15 season, a legal dispute arose between the management of the Altrincham Ice Dome and the Phoenix team over alleged financial impropriety regarding junior teams at the venue. Around the same time, the Hull Stingrays of the Elite Ice Hockey League withdrew from that league. The management of the Altrincham Ice Dome and the EIHL subsequently reached an agreement to place a team in Altrincham to fill the gap created by Hull's liquidation, and this team was known as Manchester Storm.
from 2015 to present: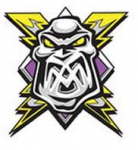 New Manchester Storm replaces Stingrays
- eliteleague.co.uk release
Ice hockey's Manchester Storm are back and when the puck drops in September, they will be playing in the top flight of British ice hockey - the Elite Ice Hockey League.
The Storm will be owned and operated by The Ice Rink Company Ltd, spearheaded by Mark Johnson, and will play out of Silverblades Ice Rink Altrincham.
The rebirth of the Storm keeps the EIHL at 10 strong teams for the upcoming campaign, as Manchester effectively replace Hull Stingrays in all competitions.
The Elite Ice Hockey League approached the new bosses of the Storm a week ago when it emerged that new circumstances meant that the participation of the Hull Stingrays in season 2015-16 was in jeopardy.
Earlier today it was confirmed that Hull would not be taking part in the upcoming campaign.
Manchester Storm were represented at an EIHL board meeting today and were unanimously welcomed into the league.
Mark Johnson, director of the Storm, said: "These are exciting times for ice hockey in the Manchester area and when we were approached by the EIHL to join the league, we pulled out all the stops to make it happen.
(27 Jun 2015)
Historic rosters:
Historic statistics:
Past results:
League standings:
Fast facts
season 2023-2024
Kaunas City celebrate the qualification to the second round of Continental Cup with a ten-goals victory over Skautafelag Rejkyavik Read more»
Estonian champion wins KHL Zagreb ensuring first place for the home team Read more»