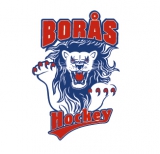 Borås HC
Year of foundation: 1969
Colours: Red, Blue, White
Club status: active
Address: Borås Hockey Club
Armbågavägen 3
506 30 Boras
Phone: +46 033 - 12 45 60
Fax: +46 033 - 13 37 23
Email: kansli@borashockey.se
WWW: Borås HC
Did you find any incorrect or incomplete information? Please, let us know.
Season 2022-2023
Current roster
season 2022-2023
* no longer in the club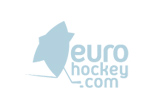 Adress: Borås ishall
Armbågavägen
506 30 Borås
Phone: +46 33-35 74 10
Capacity: 3860
The club played constantly in the second-tier league HockeyAllsvenskan between 2007 to 2012, but due to economical problems the Board of HockeyAllsvenskan announced on 27 June 2012 that they would not grant Borås HC elite license for the 2012-13 season and the club was therefore relegated to Division 1. They appealed the decision to the Swedish Ice Hockey Association, but the appeal was effectively turned down on 6 July 2012
Notable players:
from 1969 to present: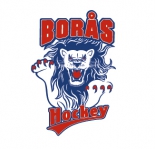 Asplöven to HockeyAllsvenskan
Asplöven HC from Haparanda has now officially been announced to replace Borås in Sweden's second tier HockeyAllsvenskan. Borås was relegatad due to financial reasons and Asplöven who finished third in the qualification round was first in line to replace them.
(11 Jul 2012)
Borås not allowed to play in HockeyAllsvenskan
Borås HC has been relegated from the Swedish second tier HockeyAllsvenskan due to bad finances. The club wasn't granted the elite license that is needed to play in any of Sweden's top two divisions. The board of Borås had announced that they will appeal against the decision.
(27 Jun 2012)
Historic rosters:
Historic statistics:
Past results:
League standings:
Fast facts
season 2022-2023
After three-years-hiatus, the Asia League was back and Korean team add another title Read more»
In late Spring, 2023, the International Ice Hockey Federation will host the 86th Men's Ice Hockey World Championships. The competition is easily global ice hockey's biggest event, with hundreds of thousands of fans traveling for each world championship finals event. ... Read more»