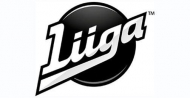 Liiga – Fighting for position
The Play-Offs are in sight and the games are becoming more intense now. In Liiga's midweek game day we saw a couple of important fights for a good position in the postseason. Tappara could not finish its comeback against JYP and Ässät gained some ground against KalPa.
The most crucial match at the top was Tappara against JYP Jyväskylä for sure. The teams were sitting in 3rd and 4th position, divided by only 4 points. So Tappara needed a win. Nevertheless the first period went by without any good scoring chances apart from a Tappara powerplay. JYP was confident with its passive box, and Tappara did not move the puck enough to beat it.
In the second period things started to pick up after 4:44 minutes, when Henri Kanninen converted a shot from the face-off circle for JYP's go ahead goal. His assistant Mikko Kalteva doubled the score 3 minutes later, when Janne Tavi found him on the right side with an open net.
5 seconds away from the second intermission JYP managed to set the score to 3-0 in a quite chaotic play. The puck was free somewhere in front of Tappara goalie Dominik Hrachovina after an attempt by Joonas Nättinen and finally put in by one of many sticks trying to get a piece of it. Despite heavy protests from Tappara's bench, the goal was awarded to Markus Nenonen without further video replay. Even after the period had ended, the referees stayed on the ice for minutes to discuss it again with Tappara officials.
Going into the last period, Tampere needed a great effort to come back, but didn't let their fans down. At the 48:13 minute mark Aleksi Elorinne, who was found everywhere on the ice that evening, broke through the JYP defense, initiated a nice give-and-go with Jukka Peltola, and got Tappara on the board. With 4 minutes left Henrik Haapala cut the lead in half with a beautiful one-timer on a breakaway set up by Stephen Dixon. Not even two minutes later Pekka Saravo received the puck near the right face-off circle, faked a shot to send his opponent into nowhere land and finally found the gap to put the puck in for the equalizer.
The game was tied and overtime was looming. But JYP had one more trick up their sleeves. With under a minute to go, Mikko Kalteva carried the puck behind the goal, and found Jani Tuppurainen skating into the slot. Tuppurainen beat Hrachovina on the stick hand side for the game-winner. JYP is now 7 points ahead of Tappara, sitting comfortably in 3rd position.
Ässät Pori stays in competition.
In Pori two teams met that needed wins even more than Tappara or JYP. Pori was trailing the 10th spot by 3 points and KalPa had the same gap to move into the 6th spot. However KalPa was playing with a lack of discipline that gets punished in a league like the Finnish one. That being said, it was not a surprise when Masi Marjamäki used the first real scoring chance in the game during a powerplay for Ässät to bring his team ahead. A shot by Niko Ojamäki was saved by KalPa goalie Eero Kilpeläinen, but the rebound was put into a practically-open net by Marjamäki.
The second frame started with a shock to KalPa. They had just been sent on their second powerplay, when Aleksi Saarela intercepted a puck and carried it into the KalPa zone beating Kilpelainen again to give Ässät a 2-0 lead. A little over a minute later Jake Hansen and Valtteri Viljanen fooled the whole KalPa defense once more with their nice give-and-go passes across the zone, creating an open net for Hansen, who set the score to 3-0.
45 seconds afterwards, KalPa finally scored its first goal to gain a bit hope going on. Santeri Lukka saw a rebound coming right at him in the slot and, without thinking too much, banged it in past goalie Andreas Bernard.
Little by little KalPa gained momentum, but it wasn't until an Ässät power play late in the last period that they added another goal. This time Balazs Sebök found himself all alone in front of the opposing goalie while playing short-handed and returned the favour to Ässät. But Pori managed to bring home the win and remains three points behind Vaasa, who also won their game against SaiPa by 3-0.
Current events
External links

Czech Rep.: Tipsport extraliga | 1.liga | 2.liga

Slovakia: Tipsport Extraliga | 1.liga

Sweden: SHL | HockeyAllsvenskan
Other: EBEL | Belarus | Croatia | Denmark | Estonia | France | Great Britain | Iceland | Italy | Latvia | Lithuania | MOL-liga | Norway | Poland | Romania | Serbia | Slovenia | Spain | NHL | AHL |
League standings
Game fixtures
League leaders
IIHF President expressed a clear position on the situation in Ukrainian hockey during a meeting with the Federation Read more»
Ted Brithen scored three goals when Rögle beat another Swedish team, Frölunda, in the first of two games in the Champions Hockey League semi finals. Red Bull München and Tappare were supposed to play in Münich but that game was canceled ... Read more»