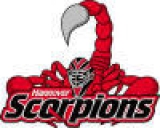 Did you find any incorrect or incomplete information? Please, let us know.
Season 2023-2024
Current roster
season 2023-2024
* no longer in the club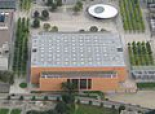 Adress: Arena Hannover GmbH
EXPO-Plaza 7
30539 Hannover
Phone: +49 (0) 511 / 87001 - 0
Email: info@tui-arena.de
Capacity: 10767
Opened in: 2000
Retired numbers: 10 Joe West - 20 Leonard Soccio
Notable players:
from 1975 to 1994: ESC Wedemark
from 1994 to 1996: Wedemark Wildcats
from 1996 to 1997: Wedemark Scorpions
from 1997 to present: Hannover Scorpions
German Champion: 2010
League winners:
from 1975 to present: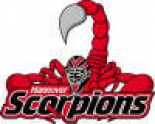 New attendance record in German Oberliga
The Sunday match between city rivals Hannover Scorpions - who sold their DEL license earlier this year to the Schwenniger Wild Wings - and Hannover Indians - who were relegated from 2. Bundesliga after not being able to fulfill the financial regulations - set a new attendance record for the Oberliga - the third thier in German ice hockey. All in all 7619 spectators came to TUI Arena to follow the 4-1 win of the Scorpions who manged to get the first position in Oberliga Nord.
(19 Dec 2013)
Herperger injured, Maki retires
Hannover Scorpions of the DEL lose two players - one for a couple of weeks, the other one permanently. Scorpions forward Chris Herperger has been diagnosed with a damage of his meniscus after joining the team recently. The 38 year old will have to wait four weeks before he can be on the ice again. At the same time Ryan Maki suddenly decided to end his career at the young age of 27. The former Harvard graduate prefers to take a job in the business world.
(11 Aug 2012)
Hannover to stay in DEL
Hannover Scorpions owner Günter Papenburg said on Wednesday the club will be in DEL next season after long talks with Landshut about purchase of license have come to an end. Papenburg will also take over management of the club.
(12 Apr 2012)
Scorpions celebrates third straight victory, Tigers suffers fourth defeat
In the closing game of DEL round 50, last placed Hannover Scorpions inflicts the fourth straight defeat on Straubing Tigers, now at risk to lose thier place in Qualification Round. This is the third consecutive victory for Scorpions, already out from postseason. Sascha Goc, Chris Herperger and David Sulkovsky scored for home team, but was Man-of-the-Match Dimitri Patzold to firmly contribute to final 3-2 victory with 43 saves. Daniel Sparre and Calvin Elfring scored for Straubing
(06 Mar 2012)
Historic rosters:
Historic statistics:
Past results:
League standings:
Fast facts
season 2023-2024
Hannover Scorpions participates in season 2023-2024: Oberliga Nord
Kaunas City celebrate the qualification to the second round of Continental Cup with a ten-goals victory over Skautafelag Rejkyavik Read more»
Estonian champion wins KHL Zagreb ensuring first place for the home team Read more»