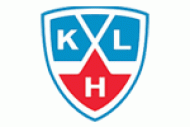 Avangard back in top 8
Avangard walk away with a win against Amur to get back into playoffs range and Metallurg Novokuznetsk pull off a surprise.
Avangard is back within the playoffs range after completing fourth consecutive win - but the evening was an upset for the fans before Avangard could pull off a win.
Despite being heavily outshot by the home side, Amur tied the game twice before Maxim Goncharov was able to decide the game with a powerplay tally. A couple of back and forth passes with Sergei Shirokov was enough for Goncharov to find himself in a comfortable position to send the game-winner home.
Bochenski the man of the action
Brandon Bochenski hit a hattrick and added an assist in one of his best performances this season to help Barys sink Admiral at home. Barys started strong and Bochenski was insipired to take the game into his hands. He was a part of his team's first four goals, starting off with a shorthanded strike on the assist from Dustin Boyd midway through the first, and finnishing the period with a late goal on the assist from Nigel Dawes. At 33:05 he assists for the 35th time this season and Nigel Dawes answers with a goal.
And then Bochenski added a powerplay tally three minutes later to circle the night with goals at full strength and both special teams. The closest Admiral could have got was 4:2 when Felix Schutz sent one home late in the second.
But Roman Starchenko puts the end to it with another shorthanded goal 40 seconds before the game's end.
Admiral playing their first game since Enver Lisin departed for CSKA, proving that may not have been a good decision.
Metallurg Novokuznetsk surprises on the road
Metallurg started strong to open their surprising 6:1 win on the road at Yugra. Mark Skutar walks away with a goal and 3 assists while Sergei Yemelin adds a goal and two assists and give Metallurg the edge in the game. Nikita Lozhkin was only a minute and a half away from a shutout as Ivan Yatsenko was able to break him through at 58:36 on the powerplay.
Metallurg opened the first period with a goal at 7:26 as Igor Velichkin scores through Biryukov, while Alexei Kosourov added another one at 17:16. Second period seals it, with three goals from Kanarsky, Skutar and Yemelin respectively. In the third, two powerplay tallies - first Tuukka Mantyla strikes one and gives the visitors a huge 6:0 lead before Yatsenko gave some consolidation to the home crowd.
In other rinks
Two goal flurries saw Salavat Yulaev ease to a 5-2 victory away at Atlant. Teemu Hartikainen led the scoring with two goals, while Dmitry Makarov added two assists for the visiting side.
Jakub Kovar produces a top-class performance as Avtomobilist racked up a win in the shootout against Sibir at home. Kovar made 31 saves to keep his net clean and Vasily Streltsov shoots their way to the points in the shootout.
KHL, December 26, 2013 - results:
Avangard - Amur 3-2
Barys - Admiral 6-3
Yugra - Metallurg Nk 1-6
Avtomobilist - Sibir 1-0 SO
Atlant - Salavat Yulaev 2-5
Current events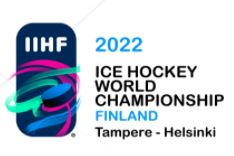 External links

Czech Rep.: Tipsport extraliga | 1.liga | 2.liga

Slovakia: Tipsport Extraliga | 1.liga

Sweden: SHL | HockeyAllsvenskan
Other: EBEL | Belarus | Croatia | Denmark | Estonia | France | Great Britain | Iceland | Italy | Latvia | Lithuania | MOL-liga | Norway | Poland | Romania | Serbia | Slovenia | Spain | NHL | AHL |
League standings
Game fixtures
League leaders
The second European club competition celebrates the quarter of century starting the battles for the silver plate in September Read more»
Ice Hockey is a very popular sport. One of the main reasons for this popularity is that the game is very fast, and each match is full of exciting moments. Even though Ice Hockey is already very exciting, some people want ... Read more»