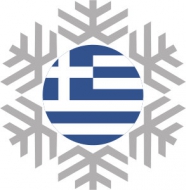 End of the line for Greek hockey?
Greece, Ireland and Mongolia won't participate in next World Championship for not fulfilling IIHF Minimum Participation Standards. Greek players complains but maybe every cloud has a silver lining.
At the 2013 IIHF Congress, held in Stockholm during the IHWC, all delegates voted some changes into IIHF Statutes & Bylaws to introducing the Minimum Participation Standards, a set of rules for national teams to fulfil starting from the 2013-14 season. Federations will have to show that they fulfil certain criteria to make sure they have a sufficient number of players (60 in men and men U20, 45 for U18, women, women's U18), competitions and venues to be able to form national teams in the various categories. Among the main criteria is to have at least one operational, international-size indoor ice rink in the country that is used for national competitions, an operational national league and a certain amount of active players in the respective category.
The lack of an international-size rink forced Greece, along with Ireland and Mongolia, to not register the national team for next IHWC Division III, the lowest division of hockey, where Hellenic team has played regularly from its come-back in 2008. This caused many protests among the few but passionate group of players that for many years have tried to keep Greek hockey alive. Greece has currently two small rinks, owned by private companies, in Athens and Thessaloniki where the 11 existing teams compete in the Greek League, this season split in two groups, North and South: the regular season was very battling, PAOK and Aris won North Group, multi-champion Iptameni and Albatros, both from Athens dominate South Group, but Greece hadn't a national champion...why? Because skating season ended before the start of playoffs, rinks closed and playoffs weren't played. This situation well explain the need of an independent regular rink. During the preparation for Athens' Olympics Games, Greek govern promised the building of a ice rink but the promise never became real. In 2000 Greece was excluded for the first time from IIHF events for lack of rink and a national league, in 2008 country was re-admitted. "From 2008 (when 6 teams competed), when the Greek National Team qualified again, everything is improving. At the moment Greece has 11 Men's Teams, 3 Woman's Teams and 200+ youth players. From 2000 to 2008 no ice rink was opened. The ice rink opened again after the national team qualified in 2008. Therefore I know that with this decision, Greek Ice Hockey will die. Yes, the Greek National Team is not the best, but it's a competitive team for Div.III and every player give their 100% in every game." said Greece captain Dimitrios Kalyvas on our partner forum International Hockey Forums

Eurohockey.com asked the opinion of two national team players, Panagiotis Iatridis and Byron Patsis: despite being teammates from a long time and have close to their's heart the future of domestic hockey, they have a different vision of the consequences of Greece lack of participation at World Championship.
"I was taught to believe that achievements are the measure of your accomplishments no matter the route you take to get there, by this I mean, Greece doesn't have an Olympic size ice rink, but they manage to get the job done with heart and determination considering the situation the country is in! When I hear the words development, I think about the national team and what they have accomplished and the Greek men's hockey league and the new children's teams starting hockey in Greece and the girls team and the heart and soul put into it by a large number of people! What I don't think of is the size of the hockey rink that all of this is happening on! Sure I wish Greece could have an Olympic sized hockey rink....who wouldn't, I am sure Ireland would like the same. Being in an economic recession for 6 years doesn't help the development of hockey, however this is where I thought the IIHF steps in and helps countries in this type of situation like the one Greece is in. Unfortunately this decision by the IIHF just shut the door on hockey in Greece and any potential for development for a very long time. The only chance we had to try and receive funding was being active in the IIHF and playing in the competitions. Now not only the politicians won't take us seriously, but neither will potential investors and sponsors. But on a high note...it was fun while it lasted and I really hope one day before I die, I will see organised hockey in Greece and back in the IIHF" said Iatridis
Byron Patsis has a different vision: "I feel that drastic deeds take drastic measures. Be it in politics, business, or in our case, athletics. The Ice hockey situation in Greece is, and has been a struggle for the athletes from day one. There are a guys that have been fighting for the growth of the sport for year after year. These guys fight on and off the ice. In my opinion, this is what separates a successful athletics federation from a poorly run one. I think the key to healthy growth is having the right people doing the right thing. I mean, how can you truly represent a sport, unless you have sweated and bled for it? In any case, I think for progress to happen, things must change...and the only way things will change here is with a dramatic change. Maybe this IIHF ruling is the ticket. I just hope I find myself lacing up my skates again come October. Like me and my teammates joke...we are a bunch of hockey sickos"
IIHF in an official information stresses that: No IIHF Member National Association was excluded in last Congress. Greece has still the same membership status and will be part of our development programs like the one we have for the Balkan Region, and at the upcoming IIHF Hockey Development Camp in Vierumäki, Finland, there will be bigger focus on each and every IIHF member's specific needs and we will work on each member's problems and Greece and other countries are very welcome. Even if the Greek national team cannot play in the IIHF Ice Hockey World Championship due to the conditions in Greece, it is not true that it is banned from playing games or that it is shut down by the IIHF or anybody else. Greece has a couple of nations like Turkey, FYR Macedonia, Bulgaria, Serbia in its neighbourhood for potential exhibition games and travelling there is quite cheap compared to flying to other continents like last year.
It's worth mentioning that the Minimum Participation Standards were approved without any "no" votes at the 2012 IIHF General Congress, so these Minimum Participation Standards is not just the IIHF philosophy but one shared by its member nations.
Last April, IIHF Vice-President Bob Nicholson explained in an interview which is exactly the idea behind the concept of Minimum Participation Standards: "The Minimum Participation Standards are used to assist in improving leagues, coaches and more importantly players within the countries. Using the IIHF National Association Audit Program, the development and coaching committees are going to take a positive approach to help improve all nations that are willing to work within the International Ice Hockey Federation." and sent a direct message to those countries not meeting all the criteria: "I really feel that the key for countries is to make sure they have a minimum of 60 players and an ice arena, and start to play games on a regular base. They have to put all of their effort to those areas to be competitive at a world stage. We will help them to try to meet those standards, but these standards have to be met before they can go to a World Championship.
The IIHF Council will meet with countries to look at how they can meet all the Minimum Standards and we have to develop plans to make sure whether it's building an ice rink or getting more kids that we have a plan. The Audit Program we have in place right now should be seen as a great tool to help each and every member national association. I don't think that people should see the audit as a negative, but as a positive resource to help provide direction and assistance in improving each nation's unique set of challenges."


Czech Rep.: Tipsport extraliga | 1.liga | 2.liga

Slovakia: Tipsport Extraliga | 1.liga

Sweden: SHL | HockeyAllsvenskan
Other: EBEL | Belarus | Croatia | Denmark | Estonia | France | Great Britain | Iceland | Italy | Latvia | Lithuania | MOL-liga | Norway | Poland | Romania | Serbia | Slovenia | Spain | NHL | AHL |
League standings
Game fixtures
League leaders
Kaunas City celebrate the qualification to the second round of Continental Cup with a ten-goals victory over Skautafelag Rejkyavik Read more»
Estonian champion wins KHL Zagreb ensuring first place for the home team Read more»