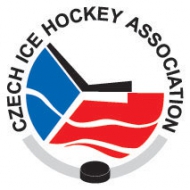 Change in Czech Extraliga playing format
Starting in the 2012-13 season, the Czech clubs' top competition is going to be more open
The Czech Ice Hockey Association agreed changes in the Czech Extraliga playing format. Especially the play-out stage and the relegation round are affected.
Until now, the regular season's last four teams have been playing four games against the three others during the play-outs to determine the worst club. The team climbed in the last spot after the play-outs had to defend its Extraliga spot in the best-of-seven series against the 1.liga champion.
From the upcoming season, the relegation system is going to change: the amount of the games being played during the play-out stage will decrease. The teams will meet each other just twice. And the two worst of them will face the 1.liga finalists in the relegation group where they will play each other four-time. The final standings of the relegation group will determine what two teams will play Extraliga during the next season. The other two will play 1.liga.
The new playing format resulted from the upcoming change in the league administration. After sceptre of the Association of Professional Ice Hockey Clubs(APK; consisted of all fourteen Extraliga clubs), Extraliga comes back under control of the Czech Ice Hockey Association(ČSLH), starting at June 1.
The Extraliga administration rights of APK have been based in the contract with ČSLH what comes to an end because of its APK withdraw.
The Extraliga clubs decided to repeal it even because of the relegation round format. Actually, they don't want to play it at all, but that is impossible regarding to the still valid agreement. The Extraliga managers thought they will negotiate more favorable contract which will allow the possibility of the
Extraliga closure. But they earned an opposite result: ČSLH rejected the negotiations and decided to administered the league on its own and later, to extend the relegation round to the new format.
The clubs not only lost their influence on Extraliga, but recently two clubs are going to be threatened by the possibility of relegation instead of one.
Follow Petr Polák on Twitter:
@polakEurohockey
. Circle him on Google+:
+polakEurohockey

Czech Rep.: Tipsport extraliga | 1.liga | 2.liga

Slovakia: Tipsport Extraliga | 1.liga

Sweden: SHL | HockeyAllsvenskan
Other: EBEL | Belarus | Croatia | Denmark | Estonia | France | Great Britain | Iceland | Italy | Latvia | Lithuania | MOL-liga | Norway | Poland | Romania | Serbia | Slovenia | Spain | NHL | AHL |
League standings
Game fixtures
League leaders
Kaunas City celebrate the qualification to the second round of Continental Cup with a ten-goals victory over Skautafelag Rejkyavik Read more»
Estonian champion wins KHL Zagreb ensuring first place for the home team Read more»