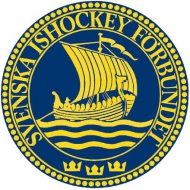 No champions in Sweden
Just as in most other countries Sweden cancelled their ice hockey season earlier this week.
After first postponing the season the Swedish Ice Hockey Association earlier this week announced that season is cancelled. This means there will be no Swedish champions for the 2019/2020 season. Voices were raised for that Luleå (men) that won the regular season with a margin of 14 points and HV71 (women) that one won the first leg of the final series should be given the titles but that was not possible according to the rules. This is the first time since 1952 there is no championships awarded for men.
The decision was also made that there will be no promotion/relagation between the three top leagues in Sweden. This decision has been heavily critized by Björklöven and MODO who played in the final of the second tier Hockeyallsvenskan which both think the SHL should extended with two teams to give them one spot each even if still six other teams had the chance on reaching promotion. On the other hand the bottom teams in SHL Leksand and Oskarshamn are probably relieved not to be forced to play in the relegation round.
Also Väsby who was the best team of the third tier Division 1 was very dissappointed with decision that stopped them from promotion. Appeals are likely to follow against these decisions.
In a spring without any ice hockey action to follow you can try your luck playing roulette instead.
Taking a look at the stats of the two top leages for men Marcus Nilsson of Färjestad was the top scorer with 54 points. Notable a defender was in second place, Rögle's blueliner Kodie Curran who was one point ahead of Frölunda's Ryan Lasch who has been a reliable scorer in SHL for the last few years. His team Frölunda was one of the few teams in Europe to actually win a title this year as they won the CHL. Next year Luleå, Färjestad, Rögle and Skellefteå will join them in CHL from Sweden.
Taking a look at goalies there were two goalies who dominated the league. Joel Lassinantti of the league winners Luleå with 1.59 GAA and a 92.81 save %. Gustaf Lindvall of fourth placed Skellefteå had a 1.78 GAA but an even better saving percentage with 93.52 %.
In Hockeyallsvenskan we saw a new record when Jonathan Johnson scored 79 points beating Pär Arlbrandts record with 77 points from the 2008/2009. Timrå's Jonathan Dahlén, on loan from San Jose Sharks also reached the 77 point mark which was notable as noone except Arlbrandt has reached more than 71 points earlier.
The american Joe Cannata was fantastic in goal for Björklöven and the major reason for their domination of the league. He recored a 1.72 GAA and a 93.81 save percentage but as the season was cancelled it didn't make any difference.
The last word is probably not said about the promotion issue so we will have to wait and see if the two top leagues will be played with the same teams for the 2020/2021 season or not. The silly season will be probably be interesting in many ways.

Czech Rep.: Tipsport extraliga | 1.liga | 2.liga

Slovakia: Tipsport Extraliga | 1.liga

Sweden: SHL | HockeyAllsvenskan
Other: EBEL | Belarus | Croatia | Denmark | Estonia | France | Great Britain | Iceland | Italy | Latvia | Lithuania | MOL-liga | Norway | Poland | Romania | Serbia | Slovenia | Spain | NHL | AHL |
League standings
Game fixtures
League leaders
After Kazakhstan, also Slovakia postpone indefinitely the start of Extraliga and all hockey competitions after government bans all mass event Read more»
After a conference call between all ten clubs unanimously agreed that they cannot commit to a 2020-21 league season starting on December 5th as previously planned, and the season will be suspended. ... Read more»