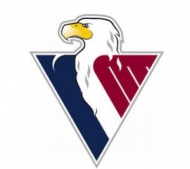 Slovan Bratislava officially leaves KHL
The club, in financial difficulties, is back to domestic league after seven years
What anticipated in the last weeks is now official: after seven seasons Slovan Bratislava leaves KHL to coming back in Slovakian Extraliga. The club already informed the Kontinental Hockey League and submitted the application to join Extraliga. "We will submit an application for Extraliga - said Juraj Široký jr., member of the Board of Directors of Slovan during a press conference - we have not found an investor to continue in the KHL. We have already announced this to the KHL management. We have pledged money from the current shareholder, we will pay off the player's debts" stressed Široký jr., pointing that: "We have some conditions to get a license in Extraliga, one of which is that players have to have everything paid out." Another question is the debts club has with the city of Bratislava for renting the Ondrej Nepela Arena, venue of recent World Championship; Široký admitted that it was a few million euros but that club: "would like to keep playing at the Ondrej Nepela Winter Stadium, and I can't imagine playing anywhere else". Despite the situation, Slovan won't increase the budget in the near future: "We will not seek a new investor, the current shareholder can face the expenses for a decent Extraliga season"
In seven seasons, Slovan managed to advance twice to post-season, in its newcomer season 2012/2013 led by Rostislav Cada and then three years later, lead by Miloš Říha.After the successful 2015/2016 season, the best for Slovan, ammassing 89 points in 60 games, the club entered in a complicate financial situation. In the last season Slovan finished with the worst record in the league.

Pro-Hockey Director Richard Lintner said that Extraliga format can allign 13 teams but that the return of Slovan isn't automatic: "Meeting the licensing and legislative criteria is also an integral condition for participating in the Tipsport League"
The other teams are generally in favor of a return of a traditional club as Slovan:
Ľudovít Jurínyi, General Manager of HK Poprad said to hokejportal.sk: "The league will certainly benefit if the capital is represented in it.I am certainly in favor of this.However, the course of the licensing procedure will be essential, as this will be a decisive step for both Slovan and the league.If Slovan can do this, of course I will welcome it in the league."
Dušan Mráz, President of HKM Zvolen, "I received the news with great pleasure.It will certainly have a positive impact on the development of Slovak hockey. Seven years ago, I was convinced of the negative impact on our hockey, now I know it will be a positive thing"

Czech Rep.: Tipsport extraliga | 1.liga | 2.liga

Slovakia: Tipsport Extraliga | 1.liga

Sweden: SHL | HockeyAllsvenskan
Other: EBEL | Belarus | Croatia | Denmark | Estonia | France | Great Britain | Iceland | Italy | Latvia | Lithuania | MOL-liga | Norway | Poland | Romania | Serbia | Slovenia | Spain | NHL | AHL |
League standings
Game fixtures
League leaders
As the pandemic continues to ravage ice hockey throughout the world the Scottish Ice Hockey Association decided enough is enough. Read more»
The IIHF Council decided unanimously today to initiate another series of tournament cancellations for the 2020/21 season, following recommendations of the IIHF COVID-19 Expert Group. ... Read more»