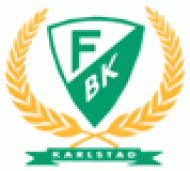 Swedish Hockey League 2018/9 - Färjestad win Regular Season series
Despite losing in overtime in the last game of the season, Färjestad BK take home to regular season championship race, but only on goal difference, from Luleå HF. Both teams finished with 101 points for thye season, averaging 2 points a game, but Färjestad had the largest goal difference in the whole league with +51 - 13 points ahead of rivals Luleå who they beat 3-0 at home on Tuesday in Karlstad.
This league topping goal difference is due to a team effort. So that when you look at the league's +/- statistics for the regular season Fãrjestad players dominate, taking eight of the top ten places. Right back Jens Westin led the way with +21. Otherwise it was 2016 Boston Bruins drafted Oskar Steen and other forwards including Linus Johansson, Daniel Viksten, Gustaf Rydahl and Jesper Olofsson who filled the top spots.
Their new signing for the season, Finland's Jesse Virtanen picking up the best scoring defenseman in the league with 41pts (6G+35A) putting him in an impressive fourth place on Total Points behind the SHL's top forwards in former San Diego Gull Ryan Lasch (Frölunda), former Arizona Coyote Joakim Lindström (Skellefteå) and Derek Roy (Linköping) who has 735 NHL on his CV. Meanwhile, Färjestad forward Joakim Nygård was second on goal scored with 21.
And with this club it is very much a Swedish victory - there are only Nordic players on the roster and all but three are Swedes. Furthermore, the team has no NHL match experience whatsoever and of the six players who have played in the AHL no-one has played more than half a season in the league. For example, keeper Mark Werner, drafted by Colorado Avalanche in 2016 played just 4 matches for their AHL outfit, San Antonio Rampage last year.
Back in Sweden, he and Markus Svensson both finished high up in the netminder's competition with SVS% of 92.63 and 91.96 putting them in third and sixth behind winner Joel Lassinantti of Luleå.
Svensson maybe one if they keys players in the playoffs. Last time Färjestad were in the final was 2014, but it was Svensson and Skellefteå AIK that denied the Karlstad team the title. That was his second title with the Norrbotton club after which he moved to the KHL, only to return to Sweden last autumn.
This home grown group of players now have just one more hurdle to jump - to get successfully through the playoffs so that Färjestad can again be crown as the best in Sweden for the first time since 2011.
Current events
External links

Czech Rep.: Tipsport extraliga | 1.liga | 2.liga

Slovakia: Tipsport Extraliga | 1.liga

Sweden: SHL | HockeyAllsvenskan
Other: EBEL | Belarus | Croatia | Denmark | Estonia | France | Great Britain | Iceland | Italy | Latvia | Lithuania | MOL-liga | Norway | Poland | Romania | Serbia | Slovenia | Spain | NHL | AHL |
League standings
Game fixtures
League leaders
Yunost Minsk Chairman Alexei Torbin talks about the philosophy of one of the best known clubs Read more»
The Americans proved that Canada could be beaten at the World U-20 Championship in Edmonton. Read more»